'Vanderpump Rules': Jax Taylor Just Admitted He Will Always Love Himself More Than Brittany Cartwright
Jax Taylor is getting ready to tie the knot with Brittany Cartwright but that does not mean he is ready to change his bad boy ways. On a recent episode of Vanderpump Rules, Taylor admitted that he will always put himself before anyone, including his future wife. Are Taylor and Cartwright doomed before they even exchange vows?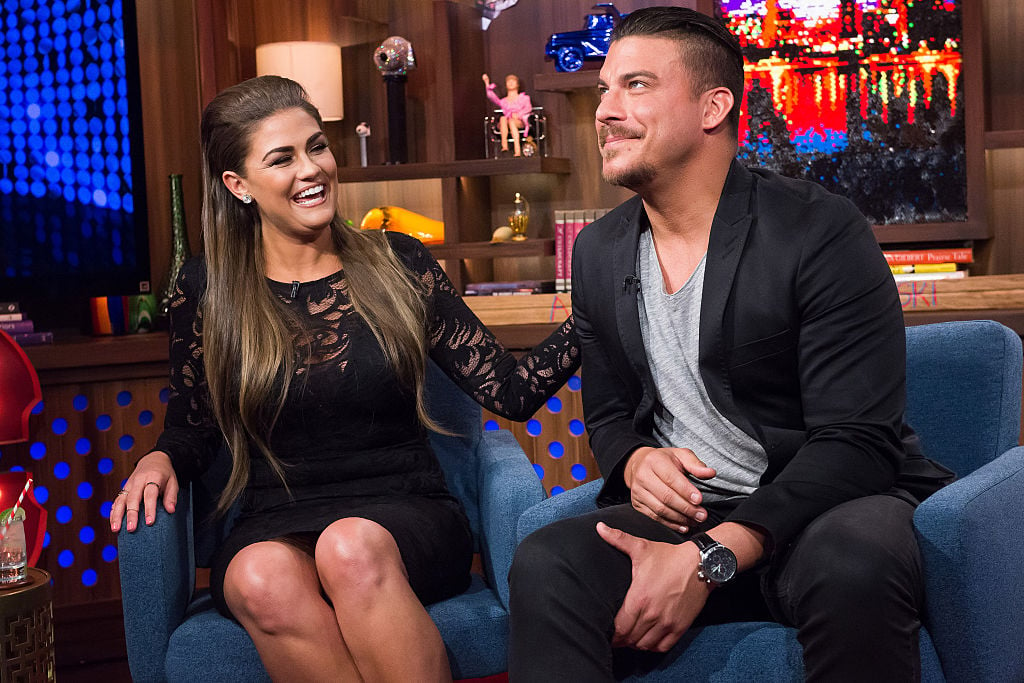 Cartwright's family grills Taylor on 'Vanderpump Rules'
Taylor opened up about his selfish ways while meeting for lunch with the male members of Cartwright's family. Cartwright's dad and brothers told the Vanderpump Rules star that they have not gotten over the fact that he has been unfaithful. But their direct line of questioning had no effect on the reality star, who was completely unbothered by the entire situation.
With Taylor acting as stubborn as ever, Cartwright's family asked him if he is ready to love and cherish her for the rest of his life. One would think that Taylor would immediately answer yes to the question, especially given how he is about to marry Cartwright. Instead, People reports that a stubborn Taylor told her family that his top priority is himself.
"I love Brittany more than anything but I gotta take care of
first," Taylor shared. "I'm always gonna be number one."
Taylor defends his selfish nature
Starring on Vanderpump Rules for the past few years has taught Taylor a thing or two about how fans respond to his antics. In anticipation of some backlash, Taylor took to Instagram and defended what he said to Cartwright's family. Fans who expected Taylor to apologize for what he said were sorely mistaken.
Taylor reiterated that he will always look after himself above anyone else. In Taylor's mind, this enables him to look after Cartwright and make sure she gets whatever she needs. Taylor encouraged everyone to have this mentality and assured fans that it is somehow not selfish in nature. The Vanderpump Rules star then blasted Bravo for editing the scene and making it look like he was being completely egotistical.
Taylor plays nice with Cartwright's father
After receiving negative comments from fans, Taylor revealed that he talked with Cartwright's dad after the episode aired. He claims that Cartwright's father was also disappointed with the editing and that he knows exactly what he meant. Taylor then said that he wanted to clear the air so that fans are not disappointed by his behavior.
Taylor also noted that he loves Cartwright and that she looks after herself as well. He then admitted that the situation will be a little different after they tie the knot because Cartwright will then become his responsibility too. He closed by assuring fans that his family will be his top priority once they are married and that he understands they both need each other.
Has Taylor made amends with his mom?
While Taylor is on good terms with Cartwright's family, his relationship with his own mom has been strained ever since his father passed away in 2017. The reality star is only a few months away from tying the knot, yet he still hasn't made things right with his mom.
In a recent episode of Vanderpump Rules, Taylor opened up about his family issues and revealed that he will take care of the situation on his own time. He also asked people to respect his privacy when it comes to his mother.
Fortunately, Taylor has other family members to lean on as he prepares to exchange vows. This includes his sister, Jenny, who made a cameo on the show in Season 7. Taylor's repaired relationship with his sister is a good sign that he can do the same with his mom, though only time will tell if they can work things out before the big day.
Cartwright enjoys a bachelorette party in Kentucky
Despite Taylor's drama, Cartwright recently enjoyed a night out with friends for her bachelorette party. Cartwright documented the festivities on Instagram, giving fans plenty of updates throughout the weekend. The theme of her party was the 1920s, which is why the reality star rocked a sparkly dress and gloves for the night out.
Cartwright and Taylor are set to wed this coming June. New episodes of Vanderpump Rules air Monday nights on Bravo.