'Vanderpump Rules': Jax Taylor Also Pushed Narrative That Faith Stowers Was a Criminal
Jax Taylor from 'Vanderpump Rules' has gone unscathed from the firings of the show. However, just like Stassi Schroeder and Kristen Doute, Taylor also pushed the narrative that Faith Stowers was a criminal.
Jax Taylor from Vanderpump Rules has gone unscathed from the firings that have plagued the show. Stassi Schroeder and Kristen Doute were axed from season 9 of the Bravo series after racial profiling their former co-star Faith Stowers. However, the two reality TV personalities were not the only ones to have accused Stowers of being a criminal. Taylor himself also pushed the narrative that the latter was a lawbreaker.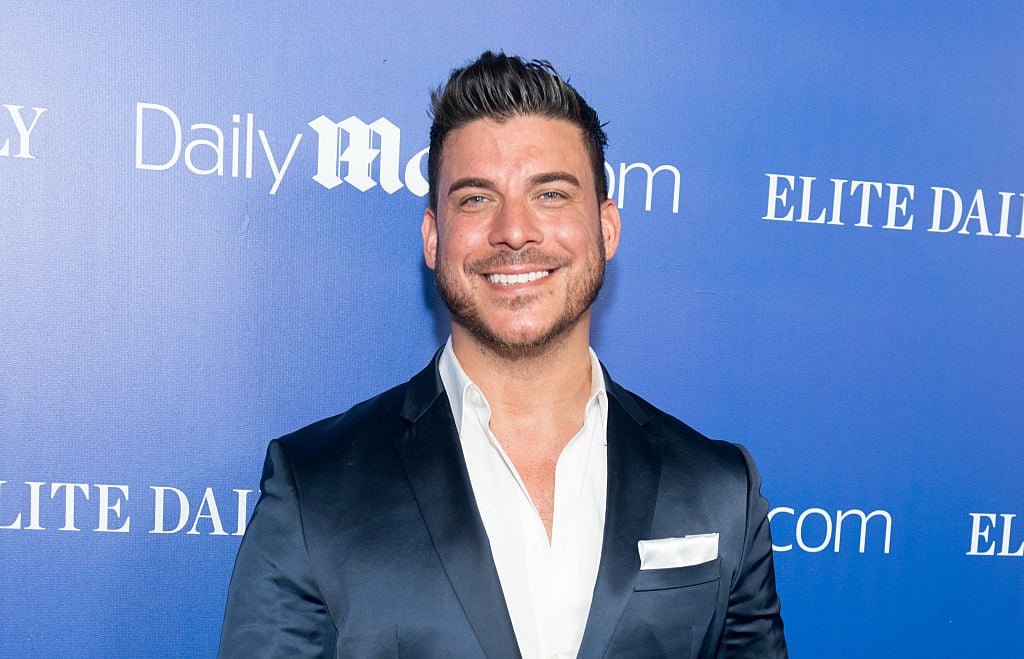 Why did Stassi Schroder and Kristen Doute get fired?
Schroeder and Doute were axed from Vanderpump Rules after Stowers recalled the time the two called the police on her. The Bravo alum remembered the incident during an Instagram Live interview with Candace Rice from Floribama Shore.
"There was this article on Daily Mail where there was an African American lady," Stowers explained. "It was a weird photo, so she looked very light-skinned and had these different, weird tattoos. They showcased her, and I guess this woman was robbing people. And they called the cops and said it was me. This is like, a true story. I heard this from actually Stassi during an interview."
Although Stowers downplayed the severity of Schroeder and Doute calling the cops on a Black woman, she didn't understand why they were so upset at her.
"It was just funny, because they thought it was me because it was a black woman with a weave," Stowers added. "So they just assumed it would be me, and they called the cops on me. It didn't work, so they were upset about that. I get people being upset [about the affair], but I didn't understand why I was getting so much heat and the man wasn't."
What did Jax Taylor say?
Taylor has remained relatively quiet around the firings of his fellow castmembers. However, an old tweet where he perpetuates the lie that Stowers is a criminal resurfaced amidst the scandal.
"She's wanted by the police for grand theft auto and 'AWOL' from military, bad idea to be on a reality show dude. Someone's going to jail," he wrote back in 2017.
Taylor has a past with Stowers as they both hooked up while the former had a relationship with Brittany Cartwright. Taylor and Cartwright eventually got married as the latter forgave his infidelity. However, the Vanderpump Rules girls and Taylor cast Stowers aside and were seemingly out to get her. Taylor might have possibly been trying to distance himself from Stowers, who he cheated on his girlfriend with.
Fans don't excuse Taylor's behavior in pushing out the narrative that Stowers was the villain when Taylor is the one that had an affair. Social media has been rampant and calling Bravo to also fire Taylor from the show for also trying to paint Stowers as a criminal.
As of now, the cable network has not mentioned if they will cut more castmembers from the reality series.
Faith Stowers feels 'vindicated'
Following the firings of Doute and Schroeder, Stowers said she feels like justice had been served.
"I feel so vindicated studios and production are able to see blatant racism and make these positive changes and help move the race forward — help with the fight forward," Stowers told Page Six.
Stowers felt this sent out a great message to everyone out there about discriminated someone for their race.
"Now I'm seeing Bravo follow suit — the same as MTV and The Challenge — [by] letting go of castmates that have also made racist remarks," she added. "Bravo is releasing women that have given them crazy ratings because they want to be on the right side of history. I'm seeing [that] people are finally hearing us."