'Vanderpump Rules': Jax Taylor Has an Awful Opinion About Tom Sandoval and Ariana Madix's Relationship
Jax Taylor from 'Vanderpump Rules' is feuding with Tom Sandoval and Ariana Madix. In a recent interview he had horrible things to say about the couple.
Jax Taylor and Tom Sandoval from Vanderpump Rules are not in the best of terms. Their intense altercations on the show go beyond the small screen and into real life. Taylor has a lot of opinions on his fellow co-stars' relationships and he doesn't see a bright future for Sandoval and Ariana Madix.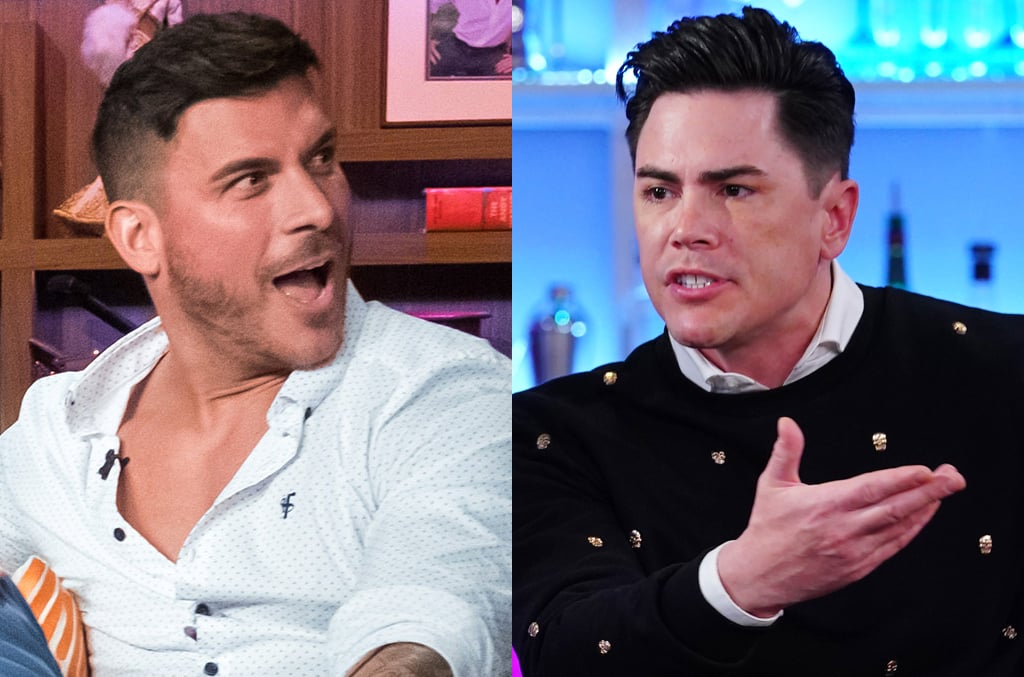 In an interview with Bravo Insider, Taylor was not timid about sharing his thoughts on Sandoval and Madix. He had horrible comments against the couple who called them "glorified roommates." Madix has made no secret that she has no interest in having children and tying the knot with Sandoval. She likes their relationship as it is and loves the connection they have.
"I think Tom wants to have kids, I think he wants to get married," Taylor said. "I think he plays the whole, 'Oh, I don't need that' … [and] I think that's bullsh**. I think in the next couple of years, something's going to happen. I'm really good at predicting this stuff. I've rarely rarely ever been wrong on this show. I can't even think of a time I've ever been wrong. I don't think it's going to last that much longer."
Taylor doesn't think that the couple will last as Sandoval wants to make a family while Madix doesn't.
Jax Taylor also predicts the future of other co-stars
The veteran bartender and former model also gave his opinion on other Vanderpump Rules castmembers' relationships.
"I love Scheana to death and I love Brock [Davies], I think he's a great guy… I'm sorry, guys, but I just don't think it's going to last," Taylor predicted. "But I've tried to put myself in her shoes and being like, 'Look at all these guys. Look at my friends getting married, engaged.' You know, it's got to be tough to be around. Her and Kristen need to be single for a while. They're extremely co-dependent, both of them. They both love to take care of their men, which is awesome, but they just need to take care of themselves."
As for Kristen Doute and her relationship with Brian Carter he said, "I think Carter needs to figure out his s–t, get a job, get your own apartment, get your place. As a man, I don't know how it is when your girl is paying for everything when she's got the house, she's got the job."
Tom Sandoval hurt by Jax Taylor
Sandoval and Taylor were extremely close at one point, but their friendship is shifting. Their fallout came after Sandoval questioned Taylor as to why he didn't take quicker action against the anti-LGBTQ pastor that was to officiate his wedding to Brittany Cartwright. Taylor went on a Twitter rant calling Sandoval out for allegedly playing up to the cameras.
"What's most upsetting is when Jax says things that he knows are not true just to try to hurt me," Sandoval told Us Weekly.
"It seems like he's angry and projecting," Sandoval added. "Jax will say that I'm doing everything for the wrong reasons. Try to discredit me in any way he can. Again authenticity is important to me and anything I ever do and say on the show is to be truthful, open and honest about my life and how I am feeling."
Vanderpump Rules airs every Tuesday night at 9 p.m. ET/PT on Bravo.