'Vanderpump Rules': Jax Taylor's Disturbing Remarks About Adderall and 'Rage Texts'
Vanderpump Rules is the hit reality show running on Bravo that had more humble beginnings as just a spin-off show.
Since then, it's grown into a thing of its own, with its own colorful cast of personalities. That said, like most reality shows, Vanderpump Rules has also shined a light on some of the darker sides of the casts' lives. One of the more disturbing moments happened recently, and it involved Jax Taylor and some of his more personal issues.
Here's a look at what he apparently did and what he had to say that has Vanderpump Rules fans and cast members worried about him.
A recap of what happened that day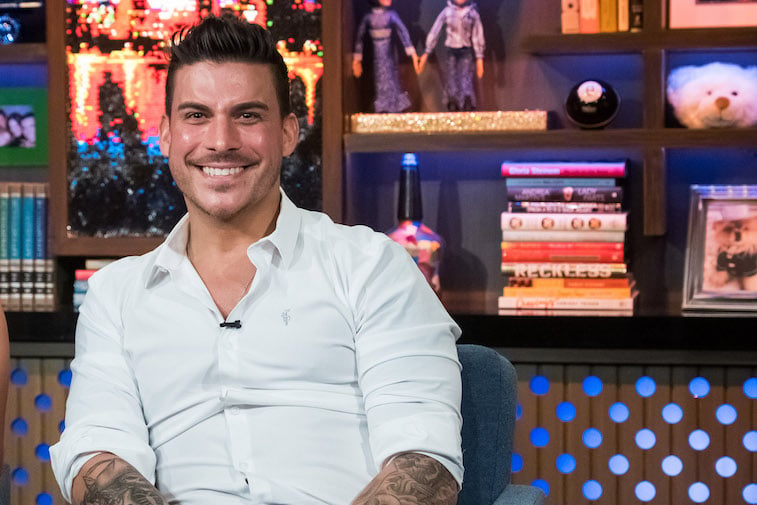 Regarding Taylor, the episode starts with him being late for his shift, according to All About The Tea. Then, he goes and get his shoes cleaned with his rival, Tom Sandoval, and the two have a tense discussion about things.
When he finally gets to his shift, he has a little outburst about how the rest of the cast aren't being honest about things.
Later in the episode, he sends some angry texts to one of the newer cast members, Max Boyens. These texts included, among other things, not inviting Boyens to Taylor's pool party, according to All About The Tea.
Then, Taylor apologizes for his behavior, but not long afterward, he takes another cast member aside, Kristen Doute, and chastises her about a sex tape that she made years ago.
It was at this point that he confided in his wife, Brittany Cartwright, about his substance abuse and mental health issues.
What Jax Taylor had to say about his issues
According to All About The Tea, Cartwright told her husband that she was tired of having to deal with his anger issues. In response, he told her that he was experiencing "super lows," and that, when he smokes weed, he gets hungry, and then he eats a lot.
In his own words, he said that he gains 20-pounds and then thinks to himself, "I'm like s*** I gotta lose weight so then I take f****** Adderall." 
While these remarks were disturbing enough, when they're combined with everything else that's happened during this episode as well as during other episodes, a pattern of behavior emerges.
For example, in Vulture's recap of the episode, Vulture quoted Taylor as saying that he had "an episode." This may be a reference to nothing but it could also be a reference to a manic episode, according to Vulture. 
And of course, there were the angry text messages that he sent to other cast members. With these facts taken into consideration, fans and the other cast members have speculated on what's going on with Taylor.
What's going on with Jax Taylor?
Earlier in the episode, his wife went on a puppy date with Stassi Schroeder, and they ended up talking about Taylor. Schroeder mentioned Taylor saying something in the comments of one of her social media posts, and Cartwright ended up apologizing for his behavior.
According to All About The Tea, she even said that he was an "attention whore." 
As Vulture explained, this may be a reference to the idea that he misses being the center of attention, since he and Cartwright were the focus of the cameras in the buildup to their wedding in 2019.
That said, Taylor's confession of using Adderall to lose weight is disturbing, as it's exactly what Hollywood stars like Judy Garland used to do, according to Vulture.
It's possible that Taylor is being honest with his wife and that he is suffering from mental health issues. If he is, then the most that fans of the show can hope for is that he gets the help that he needs.