'Vanderpump Rules': Katie Maloney-Schwartz Claps Back at Commenter Who Says She 'Does Not Deserve a Baby' After Her Abortion
Vanderpump Rules star Katie Maloney-Schwartz is ready for the next stage of her life. She has been trying to have a baby with her husband, Tom Schwartz, though some internet trolls do not support this. She recently clapped back at a commenter who claimed she "does not deserve a baby" after having an abortion.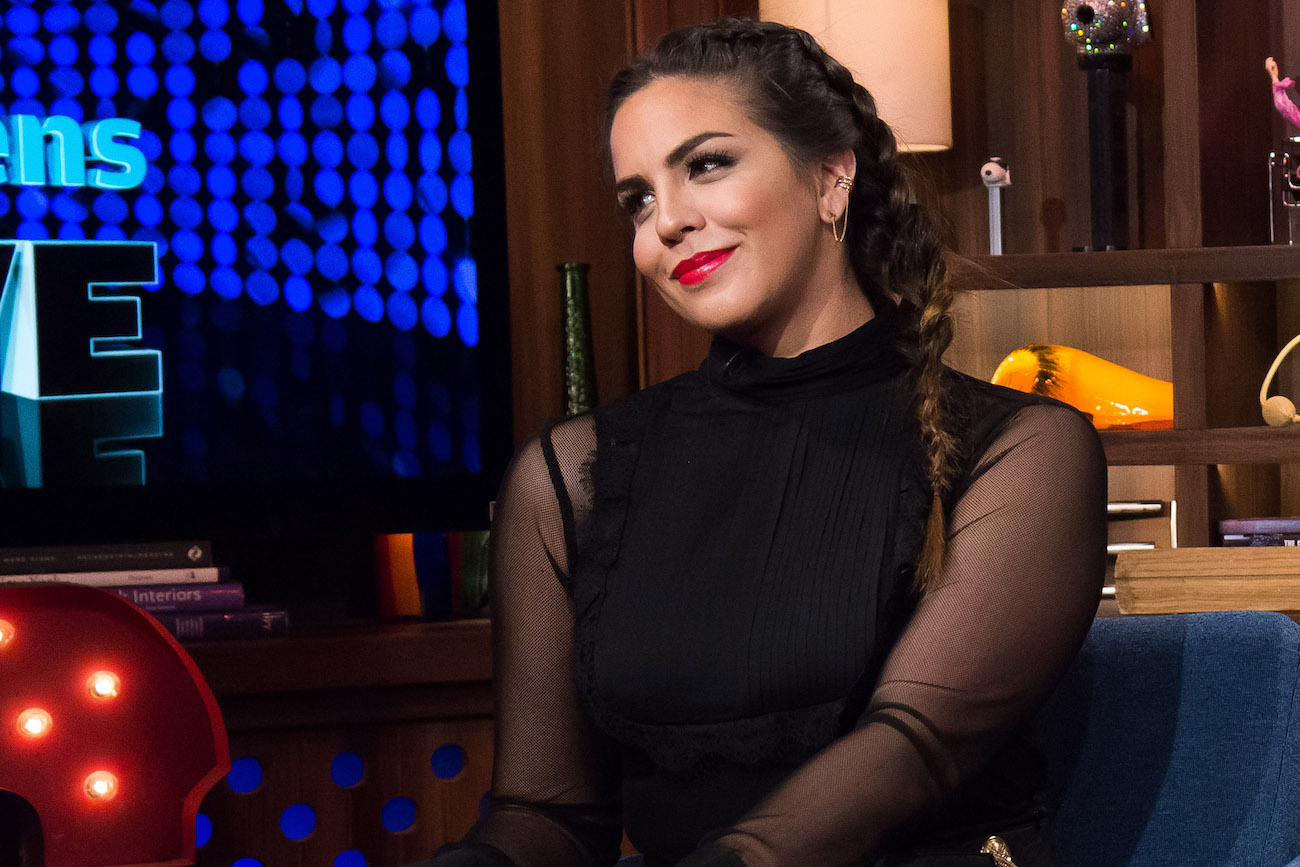 Katie Maloney-Schwartz had an abortion several years ago
During season 9 of Vanderpump Rules, Maloney-Schwartz opened up about an abortion she had 10 years ago, during the earlier days of her and Schwartz's relationship.
"I mean, I knew I wanted to have kids," Katie admitted. "But I just knew that was not the time in my life."
Schwartz agreed, saying, "I think we would have broken up and [been] like, 'This is too much.' But we would have been good parents."
Maloney-Schwartz also explained in a confessional: "Tom and I'd been together for a year, and it was not pretty. Like, we fought all the time. I wanted it to work out, but I was just like if anything, he's going to leave and I'm going to be a single mom."
Speaking about abortions, she said, "Everyone, every woman, every person should be able to decide what's best for them."
Katie Maloney-Schwartz claps back at commenter who says she 'does not deserve a baby' after her abortion
RELATED: Charli From 'Vanderpump Rules' Sides With Katie Maloney-Schwartz: 'I Don't Love It' About Schwartz and Sandy's Name
Abortion is a controversial topic in the United States, so it is perhaps not surprising that some viewers did not agree with Maloney-Schwartz's decision to end her pregnancy.
According to Us Weekly, Maloney-Schwartz recently posted an Instagram photo about the end of 2021. While some people speculated she could be pregnant (which Maloney-Schwartz denied), a commenter said, "She does not deserve a baby after what she did to her first one."
Maloney-Schwartz clapped back, saying, "Have the day you deserve."
Katie Maloney-Schwartz explained why she wants to be open with fans
RELATED: 'Vanderpump Rules': Tom Schwartz Didn't Think He and Katie Maloney Would Stay Together
In addition to talking about her abortion, Maloney-Schwartz has let viewers in on the fertility process she and Schwartz are going through. Cameras have even followed them on visits to fertility clinics.
"We had to start at the beginning, and the beginning is not a happy story," she said about her fertility journey on the podcast Reality Life with Kate Casey. "But it was what we went through, and we have to be honest about it. I don't try to paint a perfect picture of my life, of my relationship, obviously. I just want to paint it as honest as possible and hope that people appreciate that."
She continued, "We all make mistakes, but we all do the best we can with what we're given every single day."
Ever since the first season of Vanderpump Rules, viewers have witnessed the many ups and downs of Maloney-Schwartz's relationship with Schwartz. The couple has experienced various cheating scandals and explosive arguments, and they also show how they resolve their differences with therapy sessions and honest conversations.