'Vanderpump Rules': Katie Maloney-Schwartz Lost More Than 20 Lbs. Cutting Sugar and Alcohol
Katie Maloney-Schwartz from Vanderpump Rules recently revealed she's dropped a considerable amount of weight by simply cleaning up her diet and also seeking help from a nutritionist.
While in quarantine with husband Tom Schwartz, Maloney-Schwartz allowed fans to ask her questions via her Instagram story. One fan noticed she was looking exceptionally healthy and wondered if she'd lost weight, Bravo's Style and Living reports.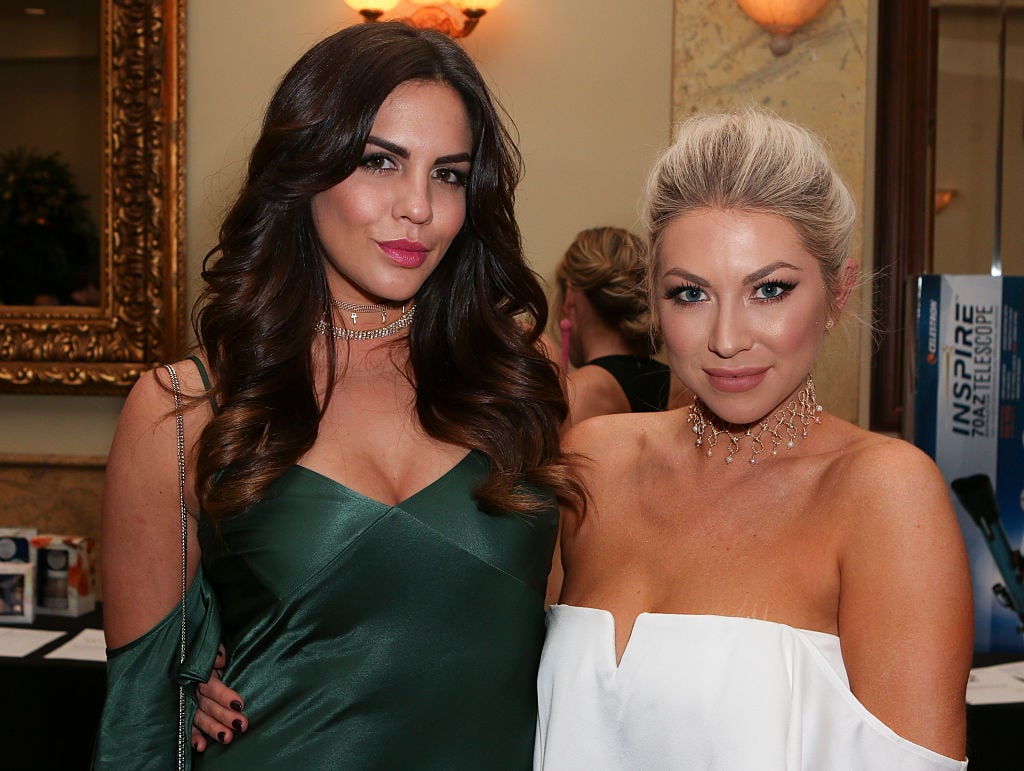 Maloney-Schwartz shared,  "I have — and thank you. I've lost a little over 20 pounds. It feels good." The fan who asked the question added that weight is also a struggle and asked for tips. Maloney-Schwartz shared what is working for her. Also, she's not the only cast member who has dropped weight and is getting healthy too.
She cut sugar and is working with a nutritionist
Maloney-Schwartz shared that she eliminated sugar and alcohol from her life. She is also working with a nutritionist too after visiting a physician.
"I thought it was a thyroid thing, so I was going to the doctor and getting blood work done," she wrote on her Instagram story. "I think it's really important to also check up on your health because even though it wasn't a thyroid thing, I did discover that my glucose levels were pretty high and that could've let to some maybe pre-diabetic problems."
She added,  "So from there, I met a really great nutritionist, who helped me understand how to eat for my metabolism, especially with being insulin resistant or insulin-sensitive. So now I just have a great understanding on nutrition and what kinds of food I should and shouldn't be eating. And I'm not dieting, but I just have a wealth of knowledge on what kind of foods to be eating." 
Jax Taylor has also dropped a lot of weight too
Jax Taylor is taking his health and wellness seriously and lost 42 pounds in 2018, ahead of his 2019 wedding to Brittany Cartwright. He recalled to Men's Health that viewers pointed out that he had gained weight. Although hearing that likely hurt, he was glad someone said it.
"I'm glad they did it," he said. "I thought, 'Why didn't my friends tell me? Why didn't my own girlfriend tell me this?' I looked disgusting. I was like a butterball."
Adding, "I was not lean. I didn't have the chiseled look that I used to have." He knew he had to stop and get his life under control. He admits he was eating more junk food than working out. So, he kicked up his fitness routine, adding in high-intensity interval training (HIIT) and cutting out the junk food. Taylor also introduced the use of cannabis into his life, which is legal in California. He says smoking weed helps to take the edge off and even helps with his workouts. "I'm not so on edge, so I have a really good workout," he said. "You just zone out."
Taylor shared a sample day of eating (at the time) too. It mainly included protein shakes, chicken, or steak. He also would have a "small amounts of alcohol on occasion."