'Vanderpump Rules': Kristen Doute Admits That She Wants the Show to Be Canceled
Kristen Doute was recently fired from 'Vanderpump Rules.' Now, the reality star is hoping that the show gets canceled all together.
Things are changing for a lot of the cast members of Vanderpump Rules. Stassi Schroeder and Kristen Doute now have to adjust to life without the reality show after being fired due to a racially charged incident from their past. Now, Doute is opening up about why she doesn't want the show to be renewed.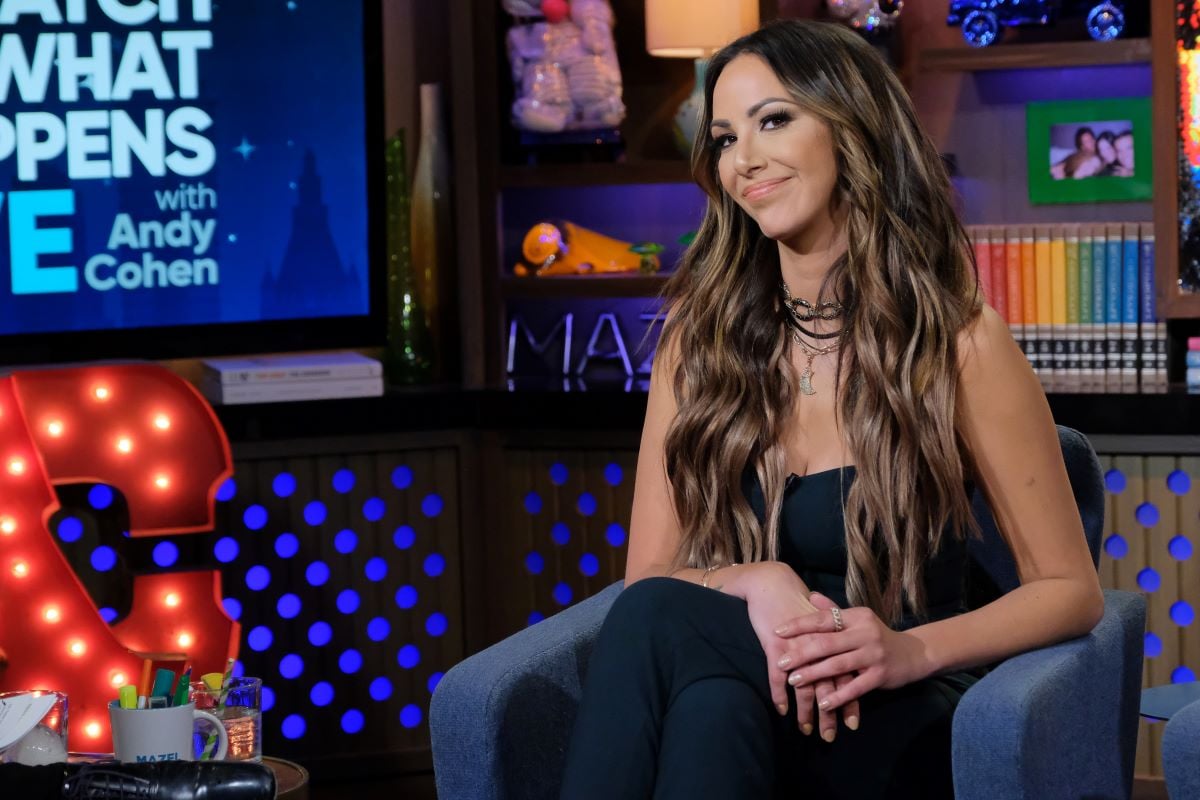 Why did Kristen Doute get fired from 'Vanderpump Rules'?
The incident that caused Doute to get fired actually occurred over a year ago. But it was brought up again when former Vanderpump Rules cast member Faith Stowers had an Instagram Live conversation with Candace Rice of Floribama Shore.
"There was this article on Daily Mail where there was an African American lady," Stowers said. "They showcased her, and I guess this woman was robbing people. And they called the cops and said it was me. This is like, a true story. I heard this from actually Stassi during an interview. It was just funny, because they thought it was me because it was a black woman with a weave. So they just assumed it would be me, and they called the cops on me."
Kristen's apology
After the Instagram video began going viral, Doute took to the social site to apologize for her actions.
"I have been taking some time to really process what I've been seeing, hearing, and learning," she wrote. "And I need to address something specifically that happened a few years ago with my former castmate, Faith Stowers.
"Although my actions were not racially driven, I am now completely aware of how my privilege blinded me from the reality of law enforcement's treatment of the Black community, and how dangerous my actions could have been to her. It was never my intention to add to the injustice and imbalance. I'm ashamed, embarrassed, and incredibly sorry. I will do better. I have to do better."
But unfortunately for Doute, her apology came a little too late and she and Schroeder were both fired from Vanderpump Rules along with Max Boyens and Brett Caprioni.
Kristen hopes 'Vanderpump Rules' gets canceled
Though Doute will no longer be on Bravo, she does have a few other things in the works. She still has her clothing line, James Mae and is currently promoting her new book, He's Making You Crazy: How to Get the Guy, Get Even, and Get Over It, which will delve into all of her wild relationships.
Filming for Vanderpump Rules is currently on hiatus due to the coronavirus (COVID-19) pandemic, and Doute kind of hopes that the hiatus turns permanent.
"I was acting before Vanderpump Rules happened," she recently told HollywoodLife when asked if she would keep doing tv. "I'm so grateful that Vanderpump Rules happened. I hope that they get a next season, but in my heart of hearts I [also] don't so that we can all do something together, but yes, if it's not that… I don't know what genre, I don't know what platform at this point, but I loved what we did for almost a decade and I would do it again in a heartbeat."
The future of the show is currently up in the air with four prominent cast members fired and two other cast members pregnant. As Vanderpump Rules is centered around drama, it is unclear how much drama Lala Kent and Brittany Cartwright could be involved in while carrying babies. Bravo has yet to comment on the future of the show.