'Vanderpump Rules': Kristen Doute Finally Breaks Silence After Faith Stowers' Racism Allegations
Kristen Doute from 'Vanderpump Rules' is breaking her silence after her former co-star called her out on calling the police on her.
Kristen Doute from Vanderpump Rules is in the middle of a controversy after a former castmate called her out. Faith Stowers recalled the time that Doute, along with Stassi Schroeder, called the cops on her. After fans condemned the Bravo star for doing this, Doute has finally broken her silence. She claims to feel "ashamed" and "embarrassed" in her first public statement following the racism allegations.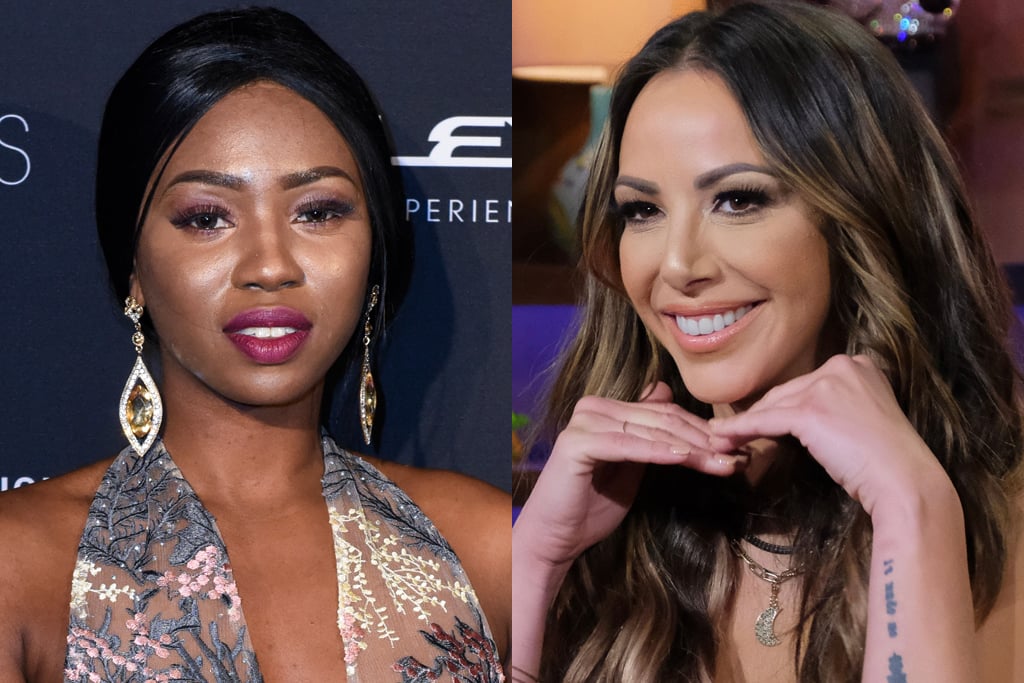 What did Kristen Doute do to Faith Stowers?
Stowers recently recalled her time on Vanderpump Rules, which turned out to be a nightmare for her. In an Instagram Live broadcast with Candace Rice from Floribama Shore, Stowers revealed what it was like to be on the Bravo show.
The Ex on the Beach alum recounted that the girls were not so nice to her after finding out she was intimate with Jax Taylor. During that time, Taylor cheated on girlfriend Brittany Cartwright with Stowers. Most of the cast eventually forgave Taylor but attacked Stowers for being involved.
However, there was another incident that has been the cause of the Schroeder and Doute fallout. Their disdain for Stowers made them call the cops on her thinking they were helping out the police.
"There was this article on Daily Mail where there was an African American lady," Stowers explained. "It was a weird photo, so she looked very light-skinned and had these different, weird tattoos. They showcased her, and I guess this woman was robbing people. And they called the cops and said it was me. This is like, a true story. I heard this from actually Stassi during an interview."
Doute even shared the article on Twitter back in April 2018 in an apparent attempt to discredit her after moving on to MTV.
"It was just funny, because they thought it was me because it was a black woman with a weave," Stowers added. "So they just assumed it would be me, and they called the cops on me," she said. "It didn't work, so they were upset about that. I get people being upset [about the affair], but I didn't understand why I was getting so much heat and the man wasn't."
Kristen Doute reacts after backlash
Even though there was a strong social media backlash that included Schroeder losing sponsors, Doute had not commented. After days of silence, the TV personality finally spoke on the incident and addressed the issue.
"I have been taking some time to really process what I've been seeing, feeling, and learning," Doute said in a Statement on Instagram. "And I need to address something specifically that happened a few years ago with my former castmate, Faith Stowers."
"Although, my actions were not racially drive, I am now completely aware of how my privilege blinded me from the reality of law enforcement's treatment of the black community, and how dangerous my actions could have been to her," she added. "It was never my intention to add to the injustice and imbalance. I'm ashamed, embarrassed, and incredibly sorry. I will do better. I have to do better."
There have been no reports if this will affect Doute's employment on Vanderpump Rules or if any sponsors have dropped her.