'Vanderpump Rules': The Lisa Vanderpump Secret Kristen Doute Is Finally Exposing
Kristen Doute knows something about Lisa Vanderpump that she is finally revealing. The 'Vanderpump Rules' star is exposing a secret that wasn't publicly known.
Lisa Vanderpump and Kristen Doute from Vanderpump Rules have a rocky relationship. The former was the latter's boss when she was employed at SUR restaurant until she was fired for causing too much drama. They have both notably steered off each other's path even though Vanderpump is a producer on the show. Now Doute is exposing a Vanderpump secret that not many people knew.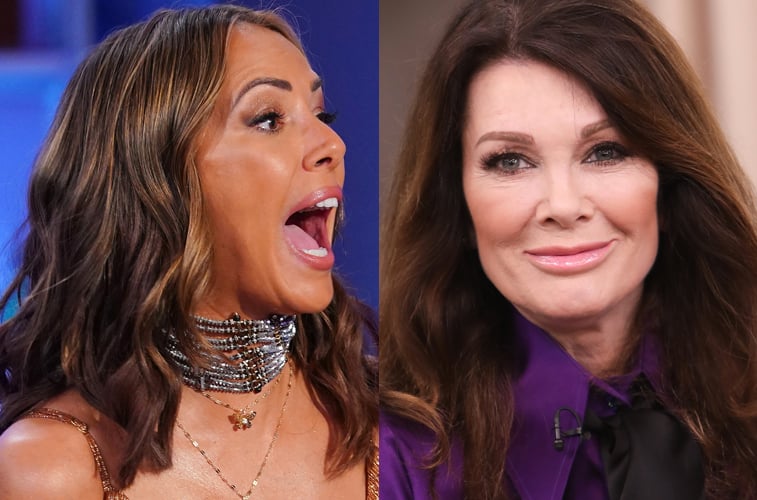 In an interview with People TV, Doute said that Vanderpump is a great singer.
"I don't know if people know what a wonderful singer she is," the t-shirt designer revealed. "Way back in the day before Vanderpump Rules when I worked at SUR, maybe 2007 or 2008, she and Pandora and Pandora's husband, Jason, and Ken, they would have different friends come into the restaurant and play guitar. I've been over Lisa's house when she and Pandora have played piano together and sang."
Doute said that she wanted to get Vanderpump drunk and do karaoke.
Lisa Vanderpump faces criticism
Vanderpump is in the middle of a controversy after two of the Vanderpump Rules cast members were exposed. Max Boyens and Brett Caprioni have a horrific past of tweets mocking minorities and using racial slurs. Both Bravo newcomers have apologized for their messages but fans have not been so forgiving.
As an executive producer, fans believe Vanderpump has more influence in casting decisions as they allegedly pool from existing employees at her restaurants. In the restauranteur's apology, there was no mention of any consequences to Boyens and Caproni, infuriating fans.
"I do not condone any of the heinous comments made in the past by Max and Brett and I am glad they understand the severity of their offenses and have shown utmost remorse and contrition," Vanderpump told People. "I embrace a community of diversity and do not tolerate bigotry of any form within my workplace. Max and Brett are both appropriately ashamed of their past obnoxious teenage arrogance and casual use of unacceptable terms. While both have now matured as adults, they have shown remorse for their prior reckless defamatory statements."
Vanderpump believes that the apology the boys gave was enough to move forward, which many fans don't think was enough.
"I do sincerely believe both have learned the power and impact words can have, and I have every hope this will be a lifelong lesson for them as we move into this new decade," Vanderpump added.
Lisa Vanderpump on quitting 'RHOBH'
Vanderpump has not only had issues with the Vanderpump Rules cast, but she also had a fallout with all the RHOBH ladies. After she felt that the cast was picking on her at a low point in her life, she decided to quit.
"I had a great time on Housewives," Vanderpump told People. "But to have negativity during a time in my life when I needed to try to be positive … I decided it was over."
Vanderpump had just experienced the death of her brother when she started filming RHOBH. Looking back, Vanderpump feels she should've taken a step back.
"I shouldn't have even committed to do that season," she said. "If I had had my choice, I would have just wallowed in grief. I wasn't ready."
Vanderpump Rules airs Tuesdays at 9 p.m. ET on Bravo.