'Vanderpump Rules': Kristen Doute Reveals Which Surprising Friend Has Had Her Back
Vanderpump Rules viewers knew long before the season began that it was going to be rough for Kristen Doute.
Rumors that she was fighting with most of the cast swirled during filming, which had Doute playing defense, especially about her breakup with Brian Carter. Now viewers are getting a small taste of the tension that was only teased leading up to the season. The cast seems irritated with Doute's inability to commit to the breakup. Plus, they are annoyed when she appears to still be with Carter but then gets upset about the breakup.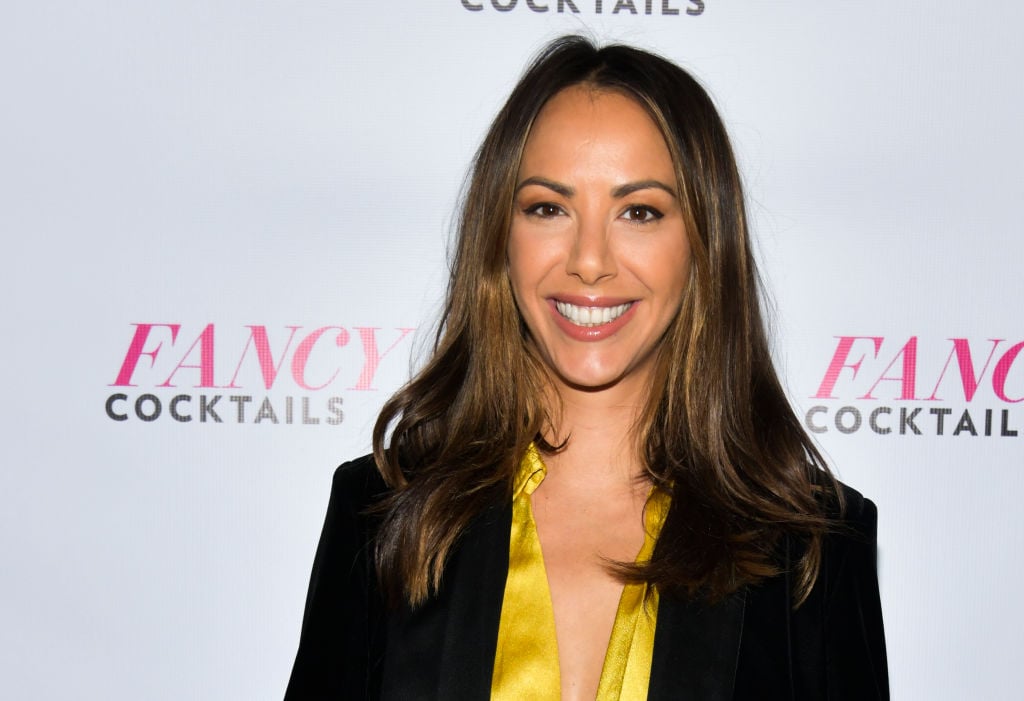 Doute acknowledged that she struggled quite a bit over the past few months. "There were a lot of aspects of the summer that were really hard because it was like going through my break-up with Carter, moving out of my apartment, buying a house for the first time, doing all of that on my own, and then having my two best friends kick me to the curb," she told Bravo's The Daily Dish. "So that wasn't so much fun. It was a little difficult." The two best friends Doute referred to are Stassi Schroeder and Katie Maloney-Schwartz.
Which friend has had her back?
Although Doute claimed to hate Ariana Madix in the past, she considers Madix to be one of the few people who has supported her. Doute used to date Madix's boyfriend Tom Sandoval. Doute and Sandoval broke up and Sandoval immediately started dating Madix. As a result, Doute declared war on Madix.
Time has certainly had a positive impact on Doute and Madix's relationship. Last year the two got together and really seemed to enjoy each other's company. Now, it is Madix who is the one who supported Doute during such a tough time.
Doute posted to Instagram, "this season isn't going to be the greatest for me 😬 because it was a rough summer. we all handle things differently and sometimes take more time to do so than others. 🤷🏻‍♀️ they were my lessons to learn & HALLELUJAH – lessons learned. laugh with me, laugh at me, cry with me and enjoy the ride." And Madix replied, "A-freakin-MEN."
She also appreciates Madix's advice too. "She's very deep, she's very sensitive, she's really great at giving advice" Doute told Daryn Carp on People TV about Madix.
Where do things stand with her other friends?
Life is still up in the air with her two "best friends." Doute recently shared on RADIO.COM podcast, Kickin' Back with Kelly, she has yet to receive her "save the date" for Schroeder's wedding. "I have not gotten a save the date in the mail … I'm definitely not a bridesmaid. I hear she has nine," she shared.
Doute admitted that she has yet to repair her friendships with Schroeder and Maloney-Schwartz. "I'm really interested in why we are the way we are, because I really don't know. I feel like I'm going to just ride this wave with all of our viewers and I hope that I watch a scene or that I hear a conversation … (so) I really can understand why we're in this place because we're still not friends."
"I'm not salty about it, I'm not jaded, I love them both," she added. "I would do anything for either of them at any point in time, but, do I want people in my life that aren't willing to stick by me through the bad?"