'Vanderpump Rules': Lala Kent Says 4-Month-Old Daughter Ocean Is Already a 'Professional' On Camera
Lala Kent rose to prominence in 2015 when she appeared on Vanderpump Rules. She has since become a regular cast member on the show, and it seems her daughter might have a future in reality TV as well. Kent recently shared that her daughter is already a "professional" when the cameras are rolling.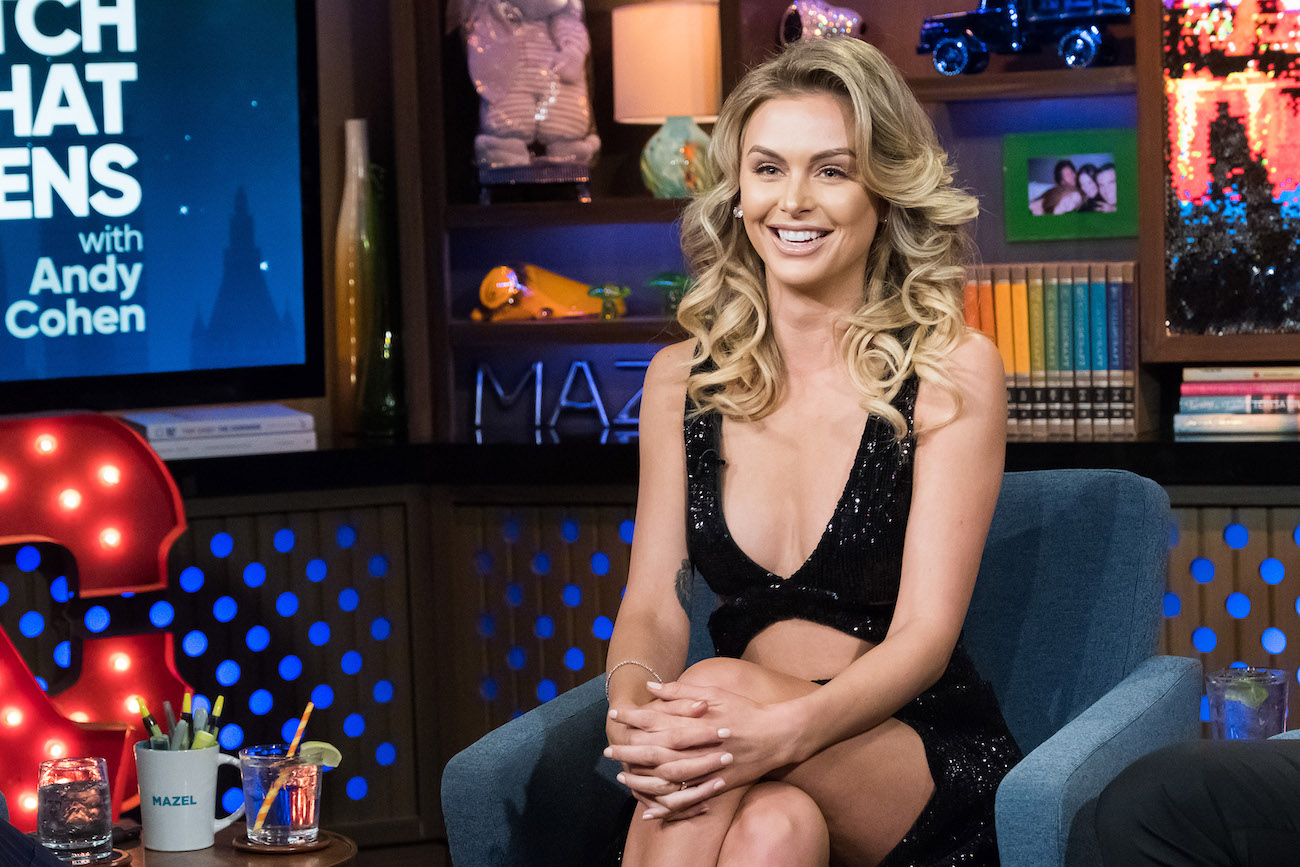 Lala Kent welcomed her daughter in March 2021
In March 2021, Kent and her fiancé, Randall Emmett, welcomed a daughter named Ocean. Ocean is Kent's first child and Emmett's third.
Kent has been open about difficulties she experienced while pregnant with her daughter. According to Us Weekly, Kent dealt with a blood clot and concerns about Ocean's growth. Her doctor eventually discovered that Kent had a problem with her placenta.
Kent was able to give birth to Ocean safely at 37 weeks.
Lala Kent says her baby is already a 'professional'
Kent and the rest of the Vanderpump Rules cast recently finished filming the show's ninth season. Ocean even got to be on camera as well.
"[Ocean's] timing is impeccable, I will say," Lala told ET. "When we film Vanderpump, they're only allowed to film for 20 minutes just because of their age, and she could be a terror. The second she knows she's on camera, she calms herself down and then when she's wrapped, she's back to screaming her head off."
Kent added, "She's a professional."
Lala Kent reveals some things fans can expect from the show
This past year, Vanderpump Rules saw huge changes to its cast after numerous people left the show. Some of them—such as Stassi Shroeder, Kristen Doute, and Jax Taylor—have been familiar faces since the first season.
According to Kent, fans "will be surprised" to see how Vanderpump Rules ends up handling these cast members' departure onscreen.
"We lost amazing people on the show who brought a lot of stuff, and I think just what we gave and how everything was addressed, it was real life," she said. "I think everyone's going to be pleasantly surprised with how the season turned out."
As for how the dynamic of the cast has changed after these exits, Kent shared that it surprised even her.
"Everyone brought their own special things that I had never seen before," she said. "It's very interesting when you take people out of a group dynamic, how some people kind of change and do things where you're like, 'I haven't seen this before. What is this?'"
For viewers who tune in for the drama, Kent assured them that there is still plenty of drama in store.
"We're definitely not getting along," Lala says. "This is a very resilient group of people. We're talking about people who have slept with each other's boyfriends and they're still best friends, so even though it looks like something from the outside, we're a group of passionate people but we definitely have a bounce back."
She also added, "If everybody were this big of a hot mess, they would be handing camera crews out to every Tom, Dick and Harry on the street. From a personal, real-life person, obviously I was disappointed [in castmates] in many ways. But as someone as a viewer, it was like, 'Bravo! This is gold.' I'm turned on by all of it."