'Vanderpump Rules': Max Boyens Said Danica Dow Lied About Him on the Show and Called Him a F**kboy
Although Vanderpump Rules newcomer Max Boyens seemed to assimilate well with the OG cast, he definitely has a bone to pick with newbie Danica Dow.
Boyens said he had a solid friendship with Tom Sandoval and Tom Schwartz before he began filming the series. But he was disappointed to learn that Dow was spreading lies about him and trying to paint him as the series f**kboy.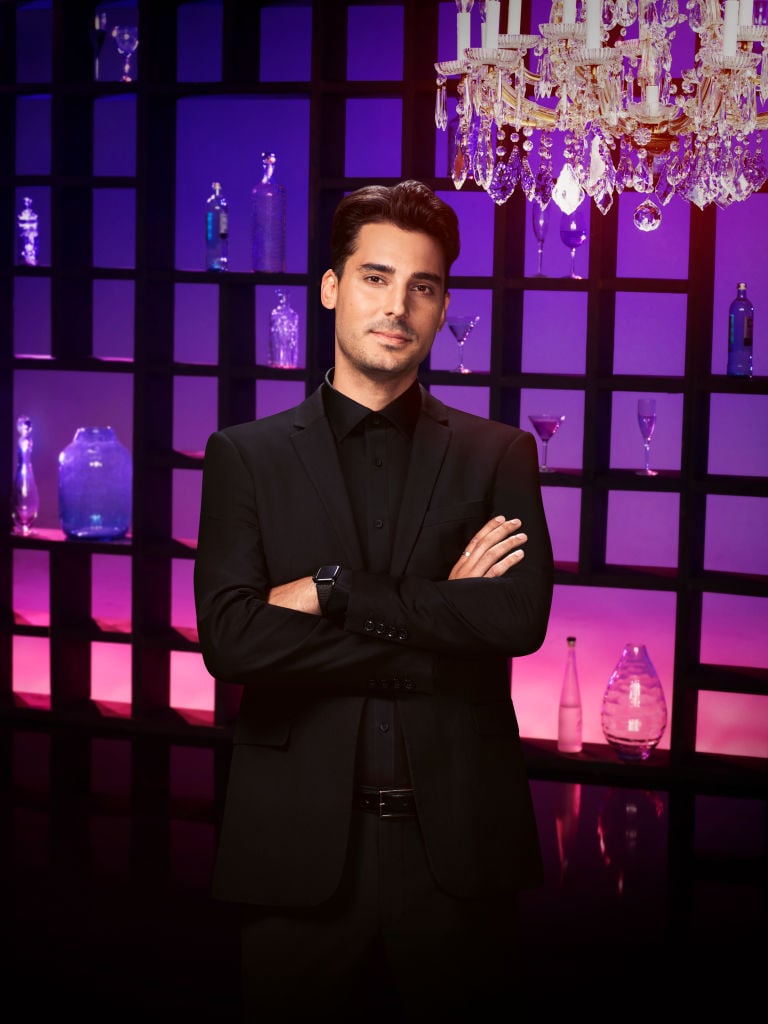 He dished about his experience on the show and went into a deep dive about Dow and Dayna Kathan on the Behind the Velvet Rope with David Yontef podcast. Boyens told Yontef he is actually in a good place with most of the cast, but Dow is someone who really shocked him.
He thinks to call him a f**kboy was unwarranted
Yontef points out that Dow has been calling Boyens and Brett Caprioni both f**kboys. "I don't know what Danica's deal is, I really don't," he says. "It's kind of unfortunate because I created a friendship with Danica, [and] she called me a f**kboy from previous experiences [where] I hooked up with some of her friends before." Adding that Dow introduced him to her friends, telling him that her friends thought he was hot. Everyone is single, why wouldn't they hook up, he wonders.
"But then what does she do? She goes around and tells everyone I'm a f**kboy for doing it afterwards!" he exclaims. "It's like malicious at this point. You come into my work, you act like you're my friend, you throw your friends at me."
Boyens points out that he is still close with all of Dow's friends who he hooked up. He also wonders if these accusations were also for the cameras. Because she wasn't talking about him when they weren't filming.
He adds that he sometimes gets depressed while watching the show because "Some of the things that were said about me maybe behind my back bummed me out. It's not true," he shares. "I'm not this person, I'm not that person. When people are so cool to you to your face, then behind your back are on camera saying all this sh*t. It's just lame. I feel kind of picked on at points and for no reason. I've been so kind to everybody, especially Danica."
Boyens said Dow spread lies about him
Boyens said he tried to move forward and "be cool" with Dow but she continues to give out "false information about him" on the show. "That's made me look like a complete sh*thead," he says. "She's literally said things that aren't even true. I'm like when the hell did I take two girls home from TomTom?"
"You're saying I had a threesome, which was awesome, where was I?" he continues sounding baffled. "That's not at all what happened and I never did that." He was flummoxed by where Dow generates the information she's sharing about him. "And it's made me look bad now," he says.
Drama was the last thing he wanted
Boyens described his dating woes on the show, sharing that he came from a place of honesty. Once Dayna Kathan left TomTom and went to SUR they tried dating. "But there's a lot of drama tied into what was going on, and I tried my best to be honest with the things that I had done in my past," he shares. "But there were still things that tainted that relationship. Drama is the last thing I want. That's why it wasn't for me."
He says he's "on and off" in terms of his friendship with Kathan. "We try our best to be friends and then emotions get heavy," he admits. "We're doing what we can for a lack of better words." He adds that he wasn't ready for the relationship on an emotional level at the time either. Boyens says he and Caprioni also had a little falling out over Kathan but he's not holding a grudge.
In fact, he wanted viewers to know Kathan was free to date anyone she wanted, including Caprioni. "I was doing my thing," he says. "I went to Vegas and had a great time." He admits the scene where boss Lisa Vanderpump called him after he woke up next to the Scheana Shay's doppelgänger from Vanderpump Cocktail Garden server was stressful.
Vanderpump Rules is on Tuesday at 9/8c on Bravo.