'Vanderpump Rules': Raquel Leviss Reveals She Is 'Judging' Ex James Kennedy's New Relationship
Raquel Leviss and James Kennedy were one of the many couples on Vanderpump Rules. The pair has since split up, and Leviss recently opened up about seeing Kennedy date again. In fact, she shared that she is "judging" her ex-fiancé's new relationship.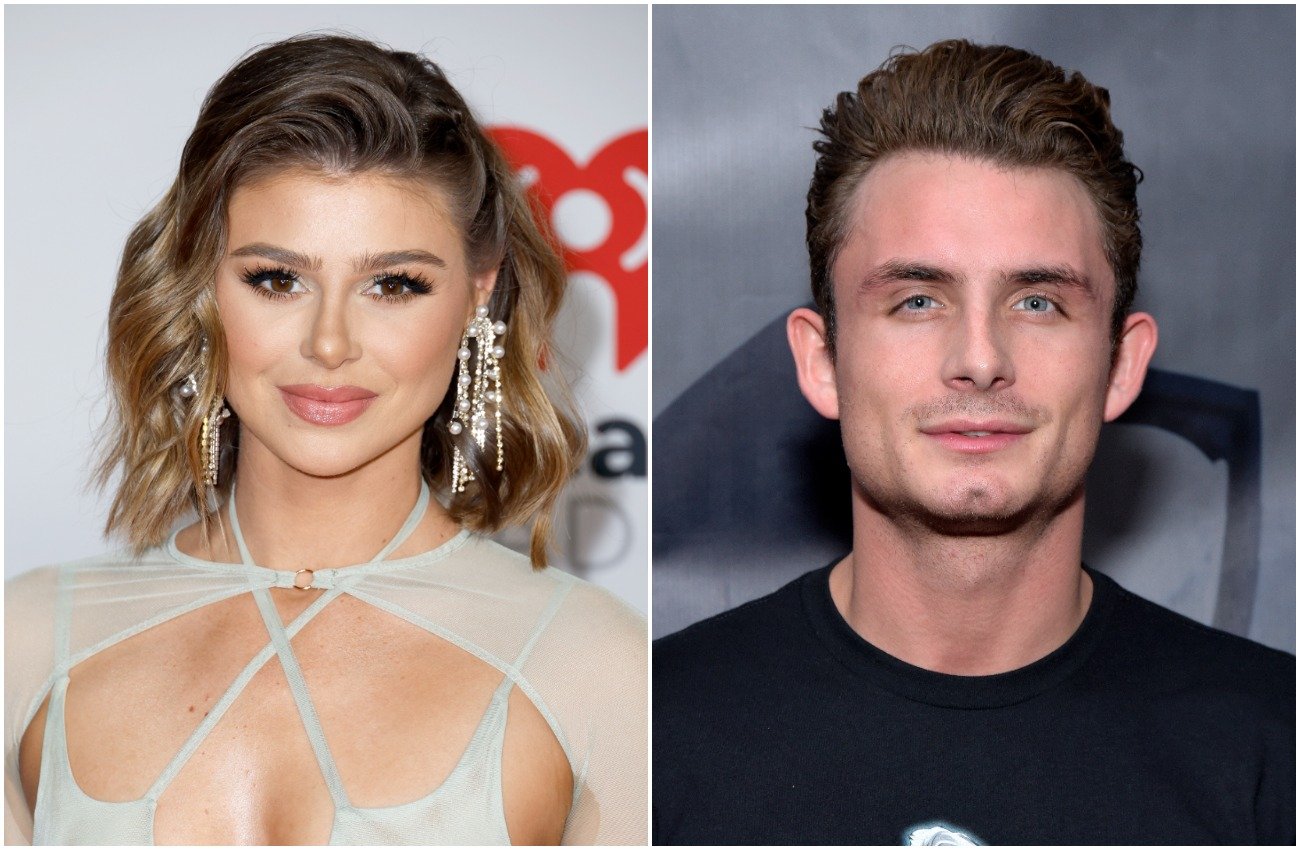 Raquel Leviss and James Kennedy broke up in late 2021
Leviss and Kennedy began dating in 2016, and Leviss was introduced to Vanderpump Rules viewers during the fifth season. They got engaged in May 2021 but ended their relationship at the end of that year.
During an episode of the podcast Scheananigans with Scheana Shay, Leviss shared what led to their breakup. "It was at Thanksgiving that I realized that this was a relationship I didn't want to be in anymore," she told Shay.
Leviss also revealed that they had the conversation about ending their relationship while watching episodes of season 8. According to Leviss, she addressed the issue of Kennedy not supporting her emotionally and in "the way that I needed to be supported."
Meanwhile, a source told Us Weekly that Leviss and Kennedy's relationship was "tumultuous" and that it "outgrew her."
Raquel Leviss admits she is 'judging' James Kennedy's new relationship
Leviss also addressed the breakup recently on another cast member's podcast. On Katie Maloney's show, You're Gonna Love Me, Maloney asked Leviss to fill in the sentence "I'm judging you if…"
Leviss said, "…you have a girlfriend  after your engagement has ended in a one-month period." 
Kennedy is now dating Ally Lewber. The pair went public with their romance in March 2022, but rumors about them had already been swirling since December 2021. According to Leviss, Kennedy and Lewber got together four weeks after Leviss and Kennedy had broken up.
However, Leviss also shared that she tries to be understanding of Kennedy. "I was the one that ended things, and we all cope with breakups differently," she said. "But I do feel being single isn't a bad thing. I think it's a great time to relearn who you are and heal from your past traumas and to figure out what you really, really like and to date people."
Raquel Leviss recently went on a date with a 'Vanderpump Rules' co-star
Nonetheless, Leviss is also putting herself out there again. She revealed to Maloney that she recently hung out with fellow cast member Peter Madrigal.
"I went out for drinks with Peter," Leviss revealed. "It was just a fun little time. And I figured this would be a good opportunity for me just to get back out in the dating world because I haven't had an official date since the breakup. So when he asked me to go grab drinks with him, I was like, 'Hm, okay sure.'"
She added, "This [was] literally the first person that asked me on a date, and I said yes because why the hell not? It's good practice after five years. It's scary but it's also invigorating and exciting."