'Vanderpump Rules': The Real Reason Lisa Vanderpump Didn't Fire Cast Members for Racist Tweets
Lisa Vanderpump ran away from The Real Housewives of Beverly Hills after she felt attacked by cast members but the drama continues to follow her. The restaurant maven is a producer on Vanderpump Rules which was recently plagued by controversy. Two of its new cast members were discovered to have racist tweets in their past and fans were outraged.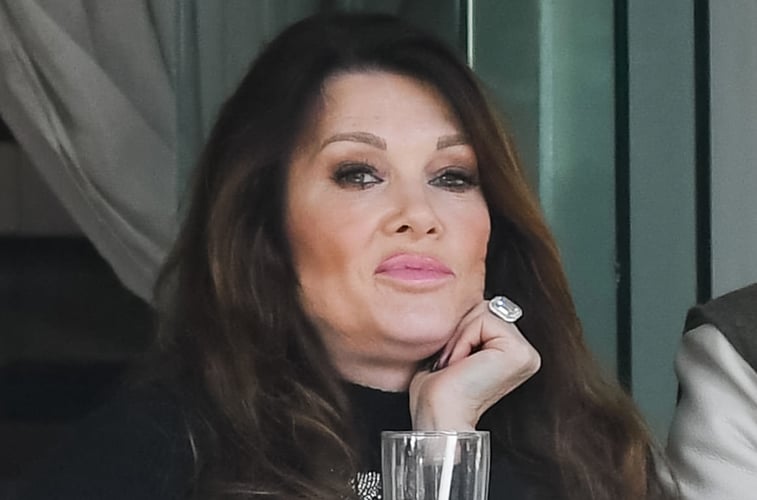 Why didn't Lisa Vanderpump fire Max Boyens and Brett Caprioni?
Viewers of the Bravo reality show demanded producers to fire Max Boyens and Brett Caprioni for their horrible messages on social media. Producers and Vanderpump did not cave in to the pressure and have been trying to sweep the controversy under the rug.
The SUR restaurant owner released a statement following the outcry from fans explaining the situation. Vanderpump did not mention she or production was going to take any action against the newbies and we now know why.
"It was very disappointing and upsetting when I heard these remarks from two of my staff. I took these two young people to task," Vanderpump told the Daily Mail.
The former RHOBH star allegedly asked for an internal investigation around Boyens and Caprioni. Ultimately. Vanderpump believed both men had learned from the situation and those tweets didn't represent who they are now.
"You know me, I never like to give up on people," she added. "I did a thorough investigation with people from our restaurants. I've never heard one iota of anything like [the Tweets]. This is not who they are now. The staff assured me that they had heard nothing."
Vanderpump excused Boyens and Caprioni's tweets citing their age and gave them a leave of absence. Both boys would take a sensitivity course to understand "the damage that those kinds of words and sentiments can do."
Max Boyens and Brett Caprioni apologize
After the uproar from fans against Boyens' horrible tweets, the Vanderpump Rules star issued an apology.
"I want to sincerely apologize for what I tweeted in 2012 — it was wrong on every level," Boyens said in a statement. "It is not a representation of who I am. I am shocked I ever tweeted that — and I am disgusted and embarrassed — I am truly sorry."
Caprioni also followed with an apology to fans for his offensive tweets.
"I want to express my deepest apologies for the insensitive, ignorant, and hurtful comments I made," he wrote. "I am incredibly ashamed and accept full responsibility, and acknowledge that this language was as unacceptable then as it is now."
He assured that he "learned and grown since then and would never use this language today."
"From the bottom of my heart, I am truly sorry," he ended.
Lisa Vanderpump reacts
After days of controversial on social media, Vanderpump finally released a statement where she acknowledged the issue around her employees.
"I do not condone any of the heinous comments made in the past by Max and Brett and I am glad they understand the severity of their offenses and have shown utmost remorse and contrition," Vanderpump told People. "I embrace a community of diversity and do not tolerate bigotry of any form within my workplace. Max and Brett are both appropriately ashamed of their past obnoxious teenage arrogance and casual use of unacceptable terms. While both have now matured as adults, they have shown remorse for their prior reckless defamatory statements."
Vanderpump Rules continues to air on Tuesday nights at 9 p.m. ET on Bravo.