'Vanderpump Rules': Scheana Shay Is Slammed on Twitter for Inviting Friends Over During Pandemic
Scheana Shay from Vanderpump Rules found herself on the defense after tweeting that the pandemic wasn't going to stop her from living her life.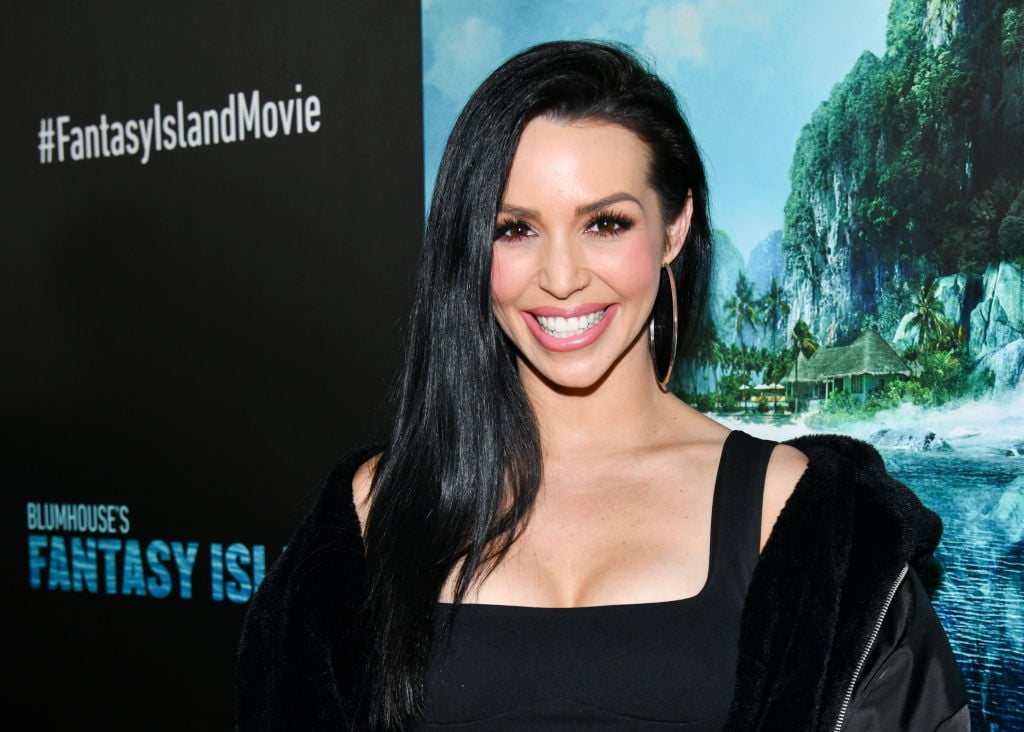 Shay tweeted, "I will continue to live my life in Palm Springs or MDR w my friends and not live it in complete isolation or fear. Simple as that. Call me 'ignorant' but I'm not gonna stop living!" Officials urge residents to practice social distancing and remain home, which prompted a firestorm of replies from Shay's Twitter followers.
"Honestly it sucks to be contained," one person replied. "But is it that hard to just chill for 30 days till everything is contained. This is the type of attitude that makes the virus spread. Be a little selfless sometimes. Lol. It won't be till someone you know gets it then it'll all be send prayers."
Shay remains defiant
Shay received a flood of comments, mainly from people who slammed her for being insensitive to the possibility of infecting others should she become infected with the coronavirus. But she fought back insisting that being in total isolation for 30 days wasn't going to happen for her. "'Is it that hard to stay inside for 30 days?' YES!"
Comments began to snowball and Shay tried to explain what she meant by her comment. "This all started bc I tweeted for my healthy friends working from home to come and hibernate w me INSIDE my house. Sorry, I did not realize that was insensitive and ignorant. I'm done now."
But she insisted that isolation was impossible, adding that some people need to work in industries that rely on tips too. She clarified, "Yes, meaning I'm not going to isolate myself inside alone for weeks. I'm sorry. It's not going to happen and anyone who follows me will see that. I pray this virus passes soon and we can all go back to living our best lives. On that note, goodbye for now twitter."
Officials urge Americans to take the pandemic seriously
Recent evidence suggests that asymptomatic individuals could be increasing the risk. "We now know that asymptomatic transmission likely [plays] an important role in spreading this virus," Michael Osterholm, director of the Center for Infectious Disease Research and Policy at the University of Minnesota told CNN.
Considering that the coronavirus can live on surfaces for days, experts beg Americans to cancel playdates, don't go out to dinner and stay home. "We're not asking people to be hermits, go home, lock the door and crawl under the bed," Vanderbilt infectious disease expert Dr. William Schaffner told CNN. "We're being asked to do whatever we can to spread some distance between us."
However, some experts admit that the public seems confused about how to best protect themselves and the rest of the community from getting the coronavirus. "People should avoid gathering in public places. People should be at home as much as possible. The measures that have worked to get transmission under control or at least to bend the curve, in China and South Korea, have been extreme measures to increase social distancing," Carolyn Cannuscio, the director of research at the Center for Public Health Initiatives at the University of Pennsylvania told The Atlantic.
But what about having a small gathering like the one that Shay suggested? "I would recommend that people minimize social contact, and that means limiting all social engagements," Cannuscio said.
"That includes intimate gatherings among friends. I think the exception is if two households are in strict agreement that they are also going to reduce all outside contact and then those two households socialize together, to support one another. I can see social and mental-health advantages to that kind of approach."