'Vanderpump Rules': Scheana Shay Makes a Heartwarming Post About Her Miscarriage Last Year
Scheana Shay rose to fame in the early 2010s as a cast member of Vanderpump Rules. On the show, fans watched her go through life as a young adult as she got married and tried to establish her career. 
Nowadays, Shay is no longer married, but she still has a dream of having a family. Unfortunately, Shay experienced a miscarriage last year, and she recently made a heartwarming post about it.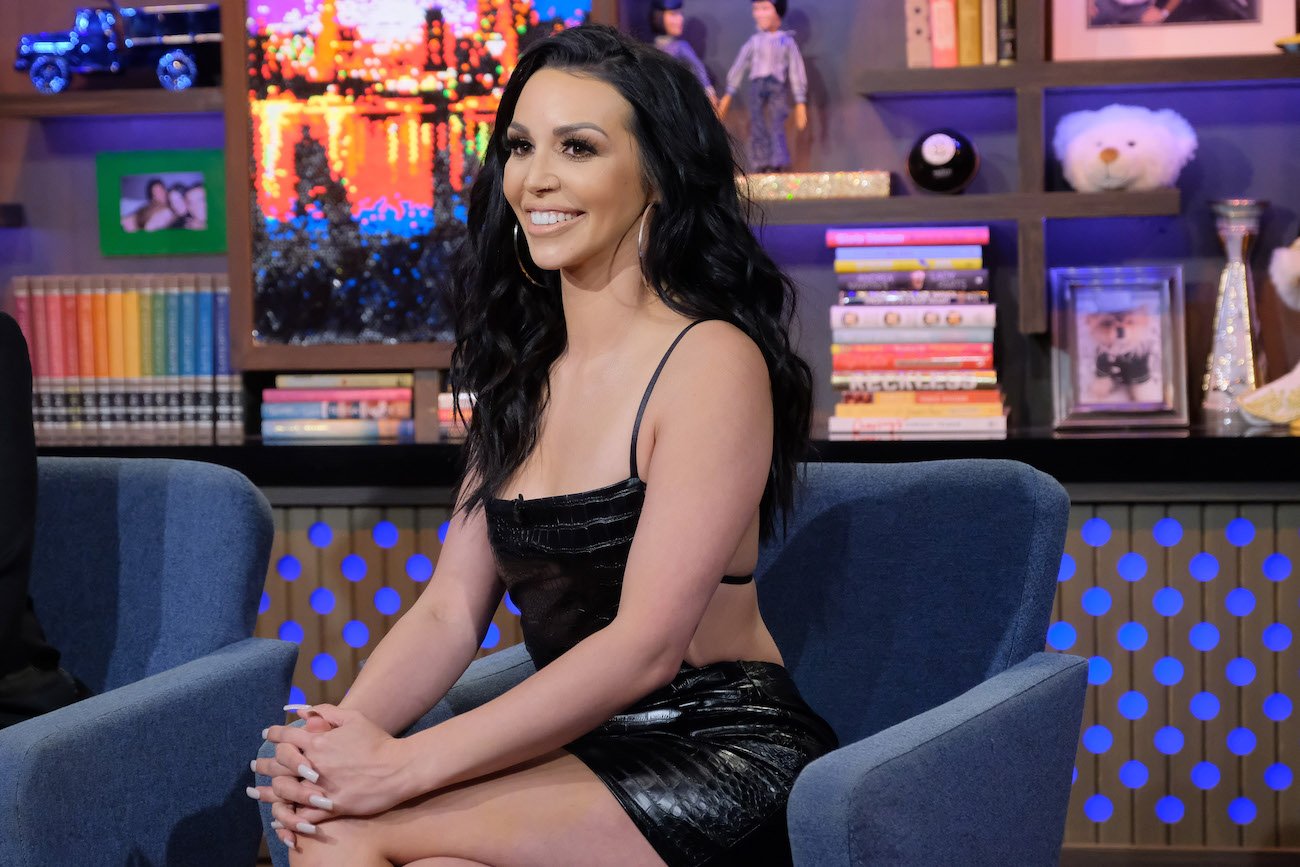 Scheana Shay is expecting a baby with her boyfriend Brock Davies
Scheana Shay is in a relationship with personal trainer Brock Davies. The couple began dating in late 2019—two years after Shay finalized her divorce from ex-husband Michael Shay.
In October 2020, Shay and Davies announced they are expecting a baby in April 2021. "IT'S ALL HAPPENING APRIL 2021!!! We are expecting our rainbow baby!!!," she wrote on Instagram.
They later revealed the baby would be a girl.
Scheana Shay had a miscarriage last year
RELATED: 'Vanderpump Rules': Scheana Shay Says She'll Never Be Friends With 2 of Her Costars Again
The pregnancy announcement came just a few months after Shay went through a miscarriage. In June 2020, she opened up about the miscarriage experience on her podcast, Scheananigans With Scheana Shay.
Shay revealed that she knew something was wrong in mid-June when she was bleeding nonstop. Then, her doctor discovered the baby had no heartbeat.
"There was just nothing progressing, nothing growing inside. There were just parts that he could see were starting to form, and it just didn't," she said, according to ET. "So obviously, [that was] just devastating. We were so excited and then to just, like, be excited for a few weeks and then it's just, like, gone so quickly. It's still been a lot to process."
Shay also called it a "complete mind f***" when she simply had to go home and wait for the natural miscarriage to occur.
She explained, "[I] have to go back to my doctor this week so we can do another ultrasound because now I'm just literally sitting here waiting, feeling normal, but still treating my body as if I'm pregnant, which is a complete mind f**k, because I know there's nothing progressing but there's still something there and I haven't passed it yet."
Scheana Shay looks back on her miscarriage ahead of due date
RELATED: Scheana Shay From 'Vanderpump Rules' Says She 'F**ked up Tyler Perry's Order So Bad' at Villa Blanca Because She Was So Sick
Fortunately for Shay, she seems to be having a more successful pregnancy the second time around. As she approaches her due date, Shay recently shared a "pregnancy appreciation post" on Instagram to touch on her emotional year.
"I first found out I was pregnant last May, which sadly ended in a miscarriage the following month," Shay wrote. "Just 5 weeks later, I was blessed with my rainbow baby. To the baby I lost, thank you for showing me how badly I wanted to be a mom and I truly believe you will come back to me in my next pregnancy."
She also wrote a heartfelt message to her daughter, "To my rainbow baby girl, thank you for blessing me with the most amazing pregnancy I ever could've imagined. Not one day of morning sickness, filled with energy, and although the heartburn has been real, I wouldn't have it any other way. I cannot wait to hold you in my arms and I will always and forever protect you."