'Vanderpump Rules': Scheana Shay Once Slid into Justin Hartley's DMs and It Ruined Her Relationship with Chrishell Stause
Chrishell Stause and Justin Hartley's relationship has been making headlines again as their breakup is now playing out on season 3 of  Selling Sunset. Now that viewers are getting a more in-depth look at what happened between Stause and Hartley, even more details are coming out. Vanderpump Rules star Scheana Shay recently admitted that her Instagram DMs with Hartley ruined her friendship with Stause.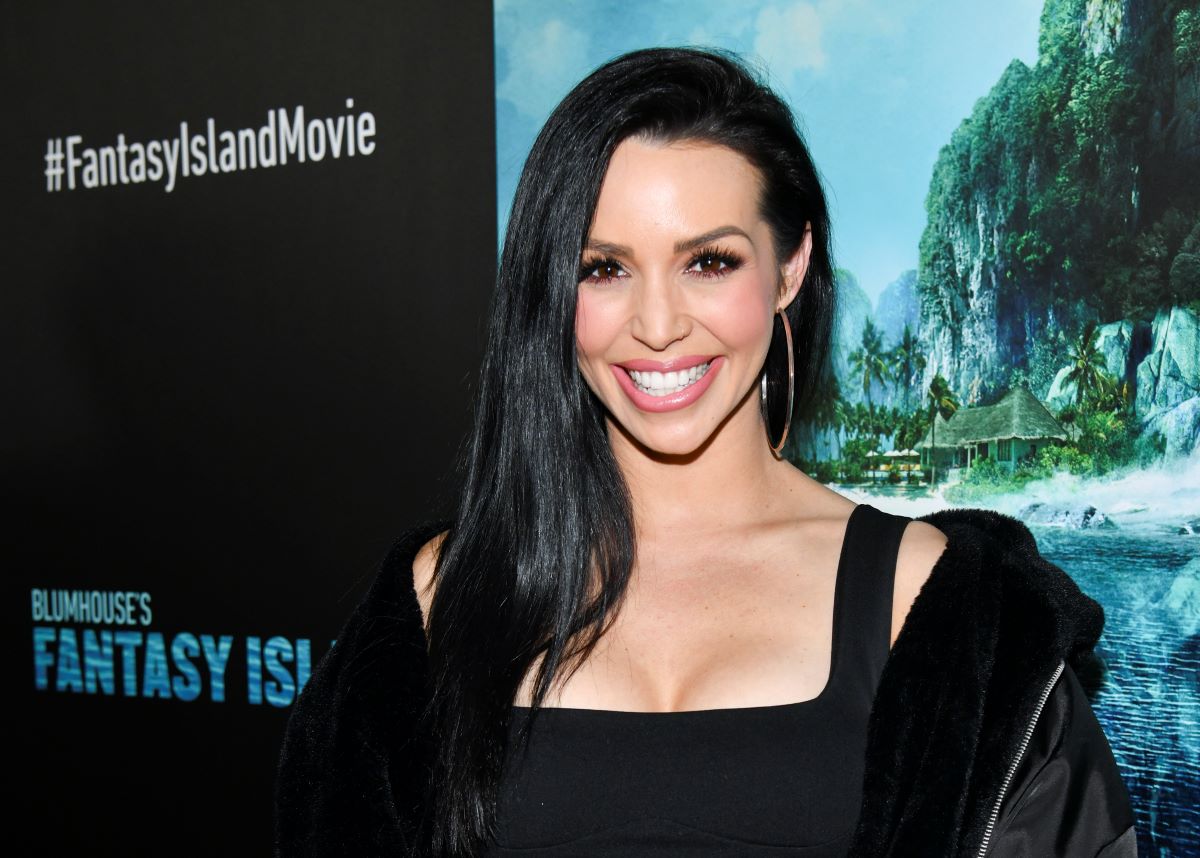 What happened between Chrishell and Justin?
According to Stause, Hartley ended their relationship via text.
"He texted me that we were filed," she said on the show. "Forty-five minutes later, the world knew.
"I talked to him right after because I thought that must be a joke," she continued. "But that was kind of the end of the communication.
After getting the text, Stause immediately left the house.
"When I found out, I was minutes before leaving the house for work so I immediately just grabbed a few things and I just got out of there as fast as I could," she said. "I don't think I really knew where I was going or what I was going to do, but I just had to leave."
RELATED: 'Selling Sunset': Chrishell Stause's 'This Is Us' Ex Justin Hartley Shows off His New Girlfriend
What happened with Scheana Shay?
On a recent episode of her podcast Scheananigans with Scheana Shay, Shay revealed that she was once involved in the Hartley/Stause drama. She said that she and Stause followed each other on social media and became friends after DMing one another. After Shay learned that Chrishell's dog had been killed by a car, she messaged Hartley.
"I didn't have Justin's phone number, we weren't that close but I wanted to send her something and him and I follow each other on Twitter and so I sent him a DM," she said. "I said, 'Hey, what's y'alls new address, I want to send something for Chrishell.' And he was just like ,'Oh, my god, that's so sweet. Thank you so much, really tough time,' and then he gives me the address and he's like, 'Hope to see you soon,' and I was like, Yeah, for sure.'
During their short exchange, Shay said she also brought up her boyfriend Brock Davies and invited Hartley and Stause to her New Year's Eve party.
"That was the extent of the conversation, that was it," Shay said. "She then twists this conversation to Jamie[Lynn] and was like, 'Oh my god, how embarrassing. Scheana texted — no, it was a Twitter DM — texted Justin, talking about how she and Shay aren't together anymore.' I don't remember what it was exactly, but it was, 'How embarrassing,' with like a bunch of monkey with the hands over the face."
RELATED: 'Vanderpump Rules': How Scheana Shay Met Her New Boyfriend
How does Chrishell feel now?
Though Stause hasn't commented on Shay's story, it seems like the actress is trying not to pay attention to all of the drama surrounding her divorce.
"I have so many great things to focus on and so much good news," she told Entertainment Tonight. "It's one of those things where I have to focus on what I am really grateful and fortunate for and that's a lot right now. So, I am very good."
And Hartley doesn't seem very concerned either as he has been cozying up to his former Young and the Restless co-star Sofia Pernas.