'Vanderpump Rules': Scheana Shay Is Ready to Put all the 'Petty Bulls—t' With Cast Members Behind Her
Bravo's Vanderpump Rules has been hugely successful thanks to all the drama the show offers. Since its first season, the cast members have been involved in numerous conflicts with each other. However, one long-time cast member, Scheana Shay, recently revealed she is ready to put her past behind her.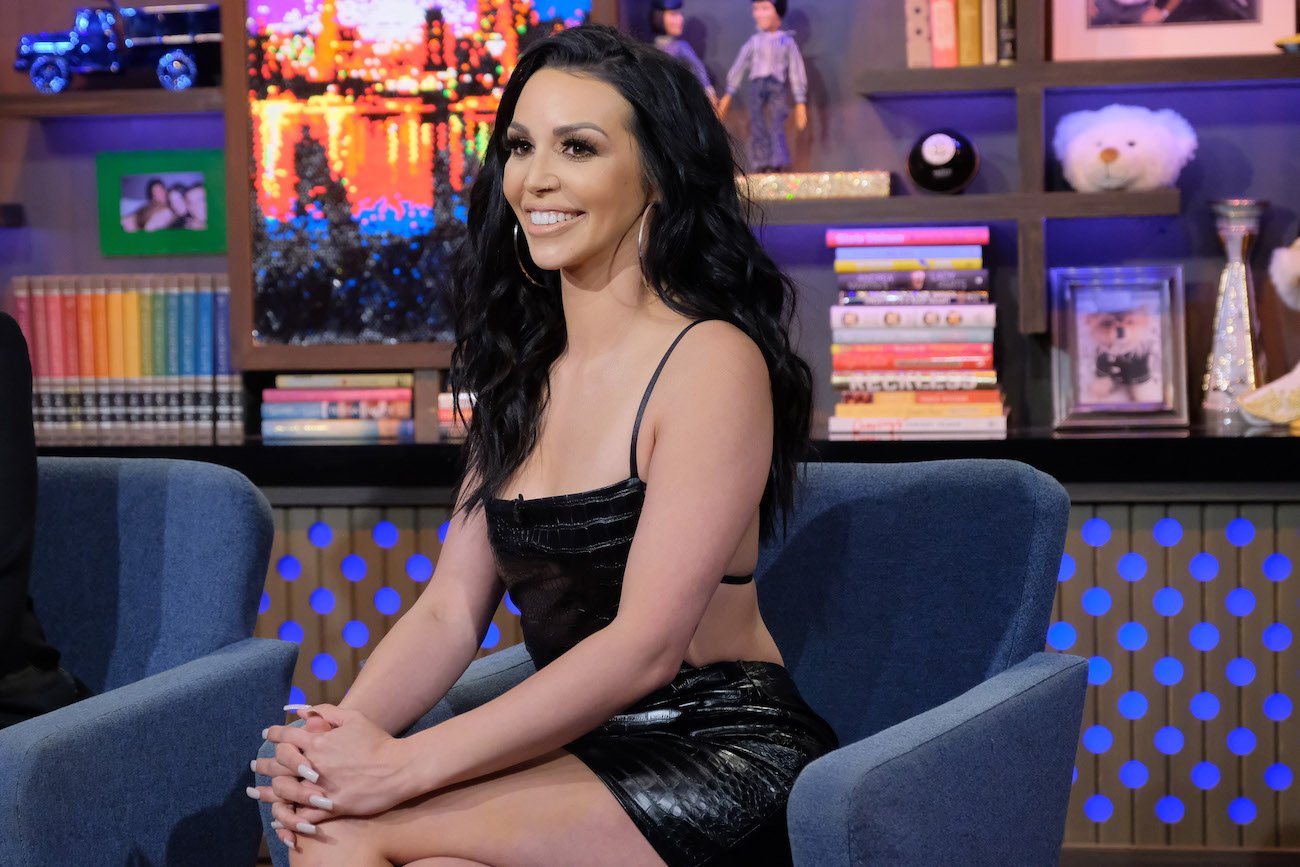 Scheana Shay has been involved in a lot of drama
Scheana Shay has been on Vanderpump Rules since its very first episode. Right away, she found herself getting embroiled in drama with some people, such as Stassi Schroeder.
Over the years, fans learned that Shay has a peacemaker mentality and wants everyone to get along. Unfortunately, that has not stopped drama from swirling around her, and she even had to cut off friendships with some people.
For example, last year, she said on the podcast #NoFilter with Zack Peter that she unfollowed Schroeder and Lala Kent because she no longer wanted to be friends with them.
"I was like, 'You know what Stassi, we've been surface-level for years. I'm fine continuing that way. I wish you nothing but the best,'" she said of Shroeder.
As for Kent, Shay said, "For the last three years, I felt myself forcing a friendship with her because every time she hurts me, she feels bad, she begs for my forgiveness — but, it's usually when there's a camera in her face — and I forgive her! And then she does it again."
Scheana Shay is ready to put all the 'petty bulls—t' behind her
Although Shay was adamant about not being friends with certain people, it seems she eventually changed her mind. In a recent interview with Page Six, Shay said motherhood has brought her closer to some cast members.
"When you go through childbirth and all that labor, it really does change you," Shay shared. "And it makes all of the petty, podcasts, Instagram Live bullsh–t, he-said-she-said stuff, just go out the window."
Shay added, "Like, that's not important. It's important having a support system and being able, for all of us, to get past all that other stuff and be friends again and support each other."
Lala Kent says drama in season 9 will be 'much deeper'
The ninth season of Vanderpump Rules premiered on Sept. 28. Fans saw Shay and Kent mend their friendship on the first episode. However, there will still be drama to come in the rest of the season. According to Kent, however, the drama in the near future will be "much deeper" than before.
Kent told SheKnows, "think people will be surprised to see the drama and what a huge storyline Scheana's fiancé Brock is. It used to be about sleeping with each other's boyfriends or like, you said this and you did that, and it's much deeper than that."
"I think the stakes are way higher now because you have families and things mean more to you guys than it used to," Kent's fiancé, Randall Emmett, said. "But at the same time, you guys are all back in action."