'Vanderpump Rules': Scheana Shay Says Season 9 Hasn't Been Officially Picked up yet (And No One Really Likes Brett Caprioni)
Scheana Shay from Vanderpump Rules revealed that the series has not been officially renewed for season 9 yet.
Shay shared on the Dumb Gay Politics with Julie & Brandy podcast that Vanderpump Rules finished filming in August but the cast has yet to hear if they will be shooting another season. Pickups are typically done during the winter but were completed by the end of February.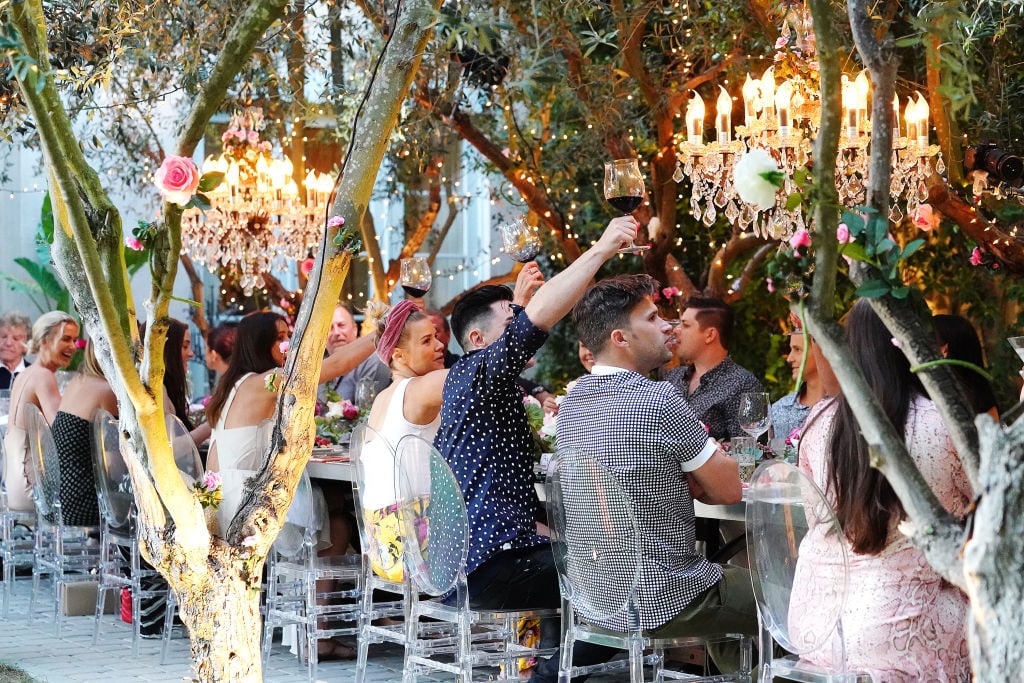 However, the reunion was shot virtually and Shay says the series would normally be filming again in the next few weeks through the end of August. "But obviously that can't happen right now," she says. "From what I'm hearing, word around WeHo is places aren't opening up until mid-July at the soonest." She reiterates that's information she's heard. But she also doesn't know if the show will be picked up for another season either.
No official word on season 9
Shay added, "We're not even officially picked up yet." But if they were to start filming it might not start until August. "With the way things are and you've got pre-production and contracts and all that sh*t to work out. We've got 72 people on the show now." Podcast hosts Brandy Howard and Julie Goldman used to host the Vanderpump Rules After Show and The People's Couch on Bravo. They were curious about the additional cast members.
"There's literally 19 people doing interviews," she continues. "Yeah, the show started with six and now there's 19." Shay later shares that although she's an original cast member, her storyline was definitely diluted this season.
As far as the expanded cast, Shay admits that some viewers aren't into the new cast members. She likes Max Boyens and said he is one of her closest friends. "Like we dated a year and a half ago, but we just became best friends after," Shay says. She adds that she and Boyens share a number of mutual friends, including boyfriend Brock Davies.
She's definitely not on good terms with Brett Caprioni
But one new cast member she's not on good terms with is Brett Caprioni. In fact, Shay said no one really likes him either. She insists she took him under her wing and tried to help him navigate a reality show. "And everything I told him not to do he did," she remarks. "And then he talked sh*t behind my back every chance he got and every scene with anyone else would say the most vague weird sh*t to my face but then the opposite behind my back."
He'd then be flirty with her too, so she'd flirt back. "But you only see the one-sided flirting," she adds. "Of course that's mine." She also took issue with how she was portrayed this season.
Shay says producers kept pushing Caprioni on her as a storyline. She didn't want to get involved on that level because she valued him as a friend. "Until I saw the sh*t he talked about behind my back," she says. She was frustrated knowing how he really felt, especially after she put him in her music video.
So why was he being so shady? "I don't know who was in his ear about what but I think he has this idea that he was going to come on the show and every single thing he filmed was going to air. And he was going to be shown as he is." Shay then teased how she was going to challenge him at the reunion too.
Vanderpump Rules is on Tuesday at 9/8c on Bravo.