'Vanderpump Rules' Star Lala Kent Reveals 'Red Flags' She Ignored With Randall Emmett: 'I Should Have Opened My Eyes'
Lala Kent's relationship with Randall Emmett was full of ups and downs. She recently shared a 'laundry list' of alleged 'red flags' she overlooked.
Vanderpump Rules star Lala Kent's breakup with Randall Emmett has been a hot topic these days. The couple was first romantically linked in 2016, and they had a relationship full of many ups and downs.
Looking back, Kent recently revealed some "red flags" she overlooked when she and Emmett were together.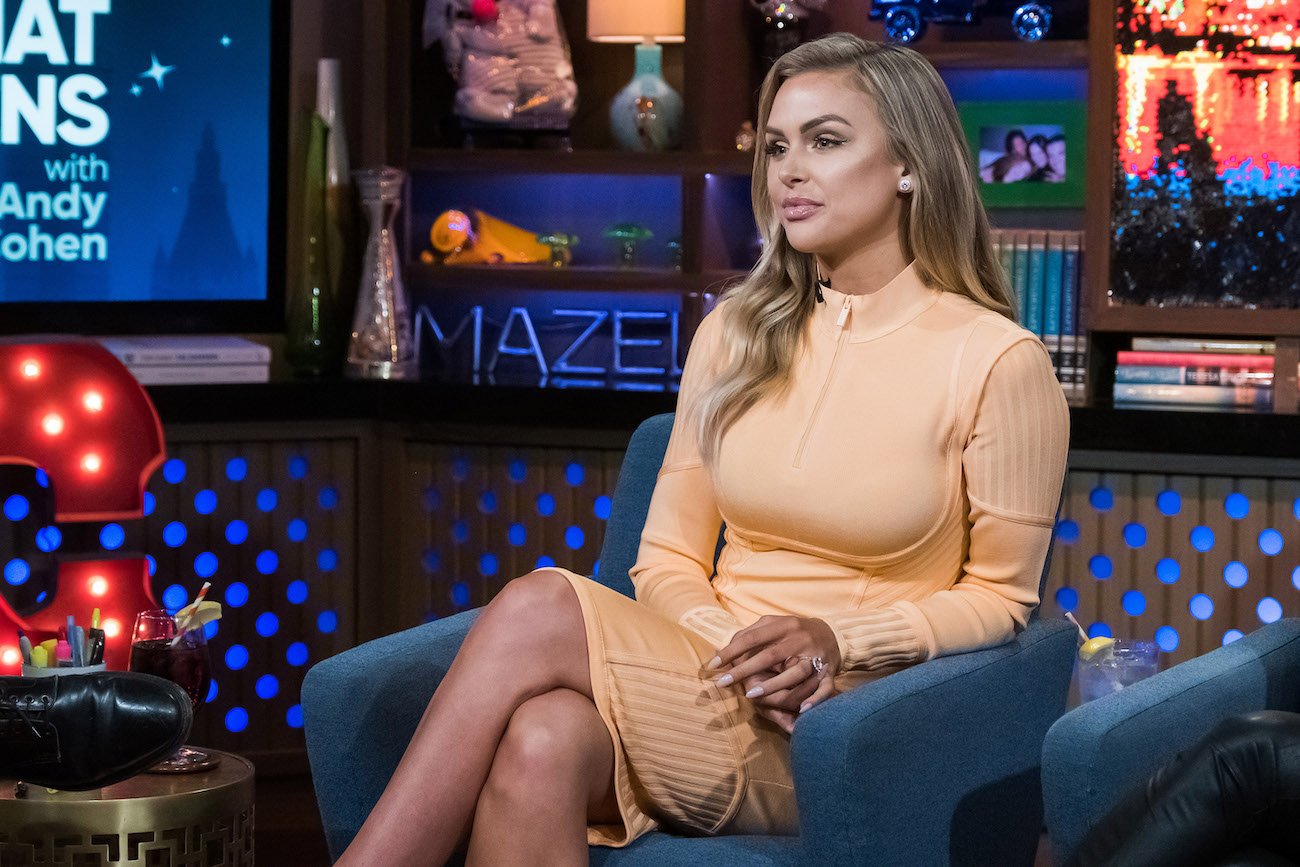 Lala Kent and Randall Emmett reportedly broke up in October
In mid-October, Emmett was spotted with two women in Nashville. According to Page Six, these photos and videos of Emmett led social media users to believe he was cheating on Kent.
Kent seemed to confirm the cheating rumors when she liked a post that talked about Emmett cheating on her. The 31-year-old starlet also deleted all photos of Emmett from her Instagram page, leading to speculations that the couple had parted ways.
Kent later addressed the scandal on an episode of her podcast, Give Them Lala. She seemed to confirm that the breakup speculations were true as well.
"I obviously want to acknowledge that I'm sure everyone knows what is going on between Randall and myself and just in my personal life," Kent said. "There will be a time where I feel comfortable enough to open up and share. Today is definitely not that day. It's been a lot, I'm going through a lot and at this point in time, I just want to protect my child." 
Lala Kent talks about 'red flags' she ignored in their relationship
It has been a few months since Kent and Emmett's breakup, and Kent seems to be more open about what went wrong with their relationship.
She recently told People that there is a "laundry list" of "red flags" she overlooked with Emmett. 
"There's like a laundry list," Kent explained. "A dude not letting you look at his phone, someone who is never really home — all of these things that I just think about; he so was not present in any moment, whether it was with me or his children. It was like he was physically there, but he was not mentally there." 
She continued, "The phone was a major, major addiction. I always wonder what could he constantly be doing on that phone? And now I see it all. I should have opened my eyes and said, 'This is not normal behavior.' This is called a red flag. Him being gone so much, this is a red flag."
Lala Kent is happy with the 'freedom' she has now
Earlier this week, Kent also appeared on the Not Skinny But Not Fat podcast to discuss the scandal and how she has been dealing with it.
Kent admitted that, for now, she wants to simply focus on her and Emmett's daughter, Ocean, and her work. "I have no desire to date or talk to anybody," Kent shared.
She is also making the most of the "freedom" she has now.
"Freedom is a really amazing thing," Kent said. "I don't think people realize you fall into a pattern of just life, and you get comfortable, and you don't even realize that like things aren't working until you decide or you're forced to switch things up and you're like, 'Holy s***, this life is just absolutely amazing.'"