'Vanderpump Rules' Star Max Boyens Is Not the Only Newbie Whose Shocking Tweets Were Just Exposed
'Vanderpump Rules' newbies are under fire after racist tweets are unearthed by fans.
Well, turns out Max Boyens isn't the only Vanderpump Rules newbie with a racist past. Fans discovered multiple racist and homophobic posts on Boyens' Twitter account following the premiere of season 8 of Vanderpump Rules. As if that wasn't bad enough, the show's other newcomer, Brett Caprioni, has also been busted for sharing racist tweets, sparking some intense backlash online.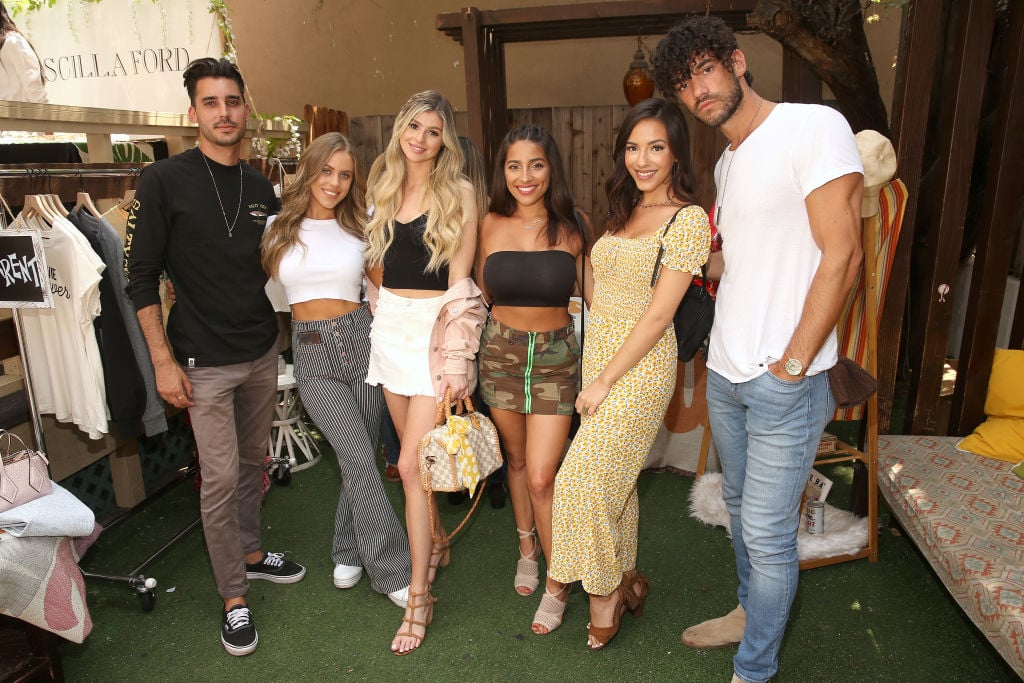 Inside Boyens' racist tweets
Boyens is Tom Tom's general manager and was introduced in season 8 of Vanderpump Rules. We can only assume that Bravo vetted Boyens before featuring him on the show, which is why it's so puzzling that they didn't discover his history of racist tweets.
"It upsets me that the word n— is not allowed to be said unless you are black because quite honestly it's my favorite word," Boyens wrote in 2012.

In 2012, Boyens also posted racist comments about Asians, writing that there is "something about Asians that just makes me want to punch them in the suck hole."
The Vanderpump Rules newbie also criticized Just Bieber for not using the n-word in his music, writing that the singer is "queer" for not doing so. Bravo has yet to say anything about Boyens' previous activity on Twitter, but it is safe to say that the network is not happy about it.
Unfortunately, his account is now private, so it is difficult to say what other gems fans may run across. It will also be interesting to see how Bravo handles the situation, especially in light of the outrage on social media.
Boyens apologizes to fans
After the news of his racist tweets broke, Boyens apologized in an interview with People. The Vanderpump Rules star said that he is sorry about what he wrote in 2012 and admitted that he was wrong.
He also said that his comments are not representative of his current views and that he is shocked that he wrote that on social media. It's just too bad that he apologized after the tweets were made public knowledge.
"I want to sincerely apologize for what I tweeted in 2012 — it was wrong on every level," he shared. "It is not a representation of who I am. I am shocked I ever tweeted that — and I am disgusted and embarrassed — I am truly sorry."
It is unclear how much Boyens will appear in the new season of Vanderpump Rules. He once dated Scheana Shay and now runs things at Tom Tom, so it is possible that he gets a lot of screen time.
Although Boyens' tweets are pretty shocking, he is not the only Vanderpump Rules newcomer that has made racist comments on social media.
'Vanderpump Rules' fans bust Caprioni for posting racist slurs
Shortly after the Boyens' scandal broke, fans also discovered that Caprioni has posted racist comments on Twitter. Caprioni is best known for dating Instagram star Carli Bybel. He recently moved to Los Angeles from the East Coast and is now working at SUR.
We have no idea how much Caprioni will appear on Vanderpump Rules, but fans are up in arms about his racist tweets. In 2012, Caprioni tweeted a series of posts using the n-word and making fun of people who struggle with weight loss.
Once again, we do not know how Bravo missed this when they agreed to let Caprioni appear on the show, but fans are clearly not happy about it. Between Caprioni and Boyens, the network clearly did not do their homework.
Unlike Boyens, Caprioni has not responded to the backlash over his racist tweets. It is unclear if Bravo will still feature him in season 8 of Vanderpump Rules, but his future on the show is definitely in question.
Caprioni's boss, Lisa Vanderpump, has yet to comment on his situation. She did tell fans of her disapproval over Boyens' unearthed tweets, but also explained that she does not have the power to fire him from Vanderpump Rules.
Boyens opens up about becoming a reality star on 'Vanderpump Rules'
Despite his racist past, it seems as though fans will be seeing plenty of Boyens in season 8 of Vanderpump Rules.
In a recent interview, Boyens opened up about starring on the Real Housewives of Beverly Hills spin-off and admitted that it was tricky finding a good storyline. He also expressed some doubt about being interesting enough for the show.
"You just keep filming and filming, and over the course of time, you see it's all on camera, and you're like, 'Wow, I don't even remember when we were in this situation thinking about that,'" he stated.
Boyens added that everything fans see this season is completely genuine. He also assured viewers that everyone on the show is a hard worker and that they all have bills to pay.
He then explained how he did not use a filter this season, so fans should prepare themselves for some heavy drama. Considering his racist tweets from 2012, there is no telling what he said in front of the cameras.
New episodes of Vanderpump Rules air Tuesday nights on Bravo.