'Vanderpump Rules' Star Stassi Schroeder Reveals Wedding Location, Will All of the SURvers Get Invites
'Vanderpump Rules' star Stassi Schroeder revealed the location of her destination wedding to Beau Clarke, but will all of her co-stars get invited?
Vanderpump Rules star Stassi Schroeder and her future hubby, Beau Clark, have finally settled on a wedding location. The couple, who got engaged at the end of July, wanted to tie the knot somewhere in Europe. It has taken them a few months to narrow things down, but they have officially found the perfect location. Here's everything we know about their upcoming wedding.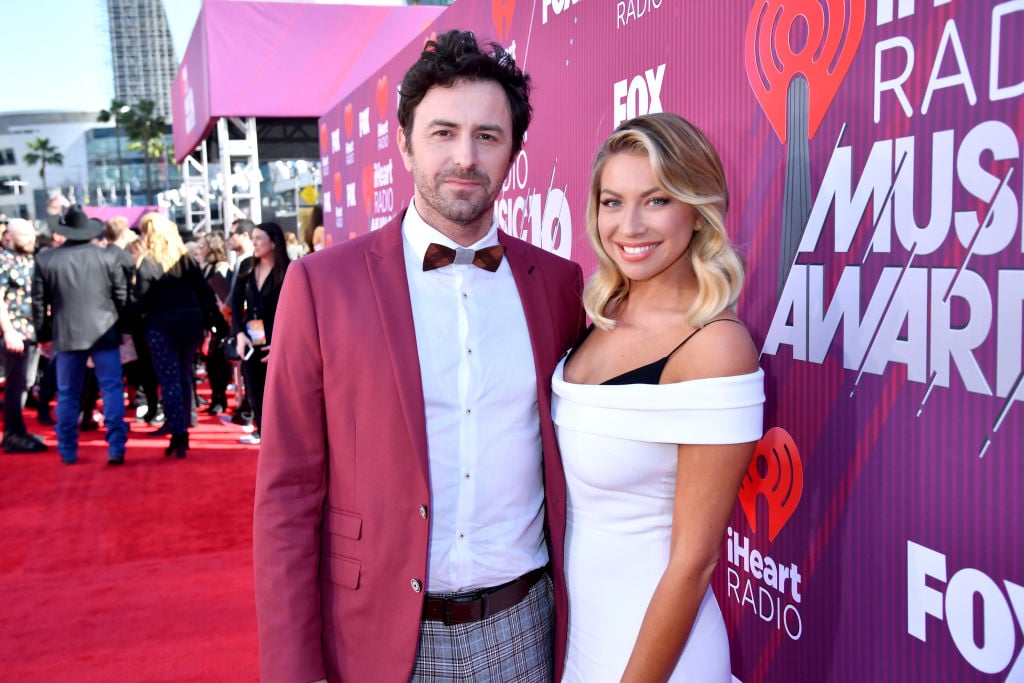 Stassi Schroeder settles on European wedding
In a recent interview, Schroeder revealed that they teamed up with some wedding planners to help them pick a location for the ceremony — and it's all going down in Rome, Italy.
"We have hired wedding planners and have chosen the location — it is going to be in Rome, Italy," Schroeder explained.
According to Bravo, Schroeder and Clark are very familiar with Rome, with both having spent time in the city. Clark also lived in Rome for a brief period when he was a child, so it is very dear to their hearts.
In a previous interview, Stassi Schroeder revealed that they were thinking about doing the wedding in Italy but had not settled on anything concrete. She did know, however, that the ceremony would take place in Europe and that it would be a rather small affair.
While we finally have a wedding destination, which of Schroeder's Vanderpump Rules co-stars will be invited to attend?
Which SURvers will be invited to Schroeder's wedding?
Considering how Schroeder and Clark want a small wedding, not everyone from the show is going to be invited. In fact, the reality star confirmed that only a few of her fellow SURvers will receive an invite to Rome.
But for those that do go, it sounds like it is going to be quite the ceremony. While the wedding will be small, Schroeder is planning on making it as elegant and romantic as possible.
With Rome being the destination, we are sure Schroeder and Clark will not have to work hard to make it romantic.
When it comes to filming the ceremony, Stassi Schroeder revealed that the cameras will most likely be rolling.
Schroeder has been a part of Vanderpump Rules since she entered her 20s and considers most of her co-stars family. She also wants to share the moment with fans, many of whom are very excited about watching the wedding unfold.
Bravo, of course, has not confirmed that the wedding will appear on Vanderpump Rules, but we are fairly confident they will find a way to make it work.
Unfortunately, Schroeder did not reveal who is on her guest list, so we will have to wait and see who shows up to the wedding. Luckily, the ceremony should be televised so we will know exactly who made it and who got snubbed.
Inside Stassi Schroeder and Beau Clark's unique engagement
Schroeder and Clark announced their engagement this past summer. Being a huge fan of murder mysteries, Clark decided to pop the big question inside a spooky ceremony – which was the perfect setting for Schroeder.
After all, this is the same person who went with a murder theme for her birthday party two years ago.
It is unclear if Stassi Schroeder will incorporate a similar theme for her wedding, but her engagement photos definitely featured the same flair.
The couple chose to take the photos inside a hotel suite in West Hollywood. Some of the pics were snapped on the building's balcony, which Schroeder felt offered a perfect Parisian feeling. While the pics turned out great, the pair did not forget to include their adorable pet dogs, Refund and Luda.
In one of the images, the couple laid on top of a bed while their pooches were featured in the foreground. The pair put a bunch of small items in front of their dogs, including some Los Angeles Rams merch, a Snickers bar, a wine bottle, and some black pumps.
The photos also featured a skull, a set of shackles, and a crown, which played with Schroeder's love for the macabre and also signified unity. As far as the shackles are concerned, Stassi Schroeder clarified that they are for Clark, who is clearly her "prisoner."
The new season of Vanderpump Rules is expected to premiere this December on Bravo.