'Vanderpump Rules': Stassi Schroeder Admits That the Cast Only Pretends to Work at SUR
The cast of 'Vanderpump Rules' has certainly begun to reach new levels of success. But are they still waiting tables and serving drinks at SUR?
When Vanderpump Rules started out, the cast consisted of a bunch of young twentysomethings who were working at Lisa Vanderpump's restaurant, SUR , and all somehow dating one another.
As the show gained notoriety, each of the main cast members started becoming more popular and landing social media sponsorships and launching their own brands and businesses. Basically, they started raking in real money.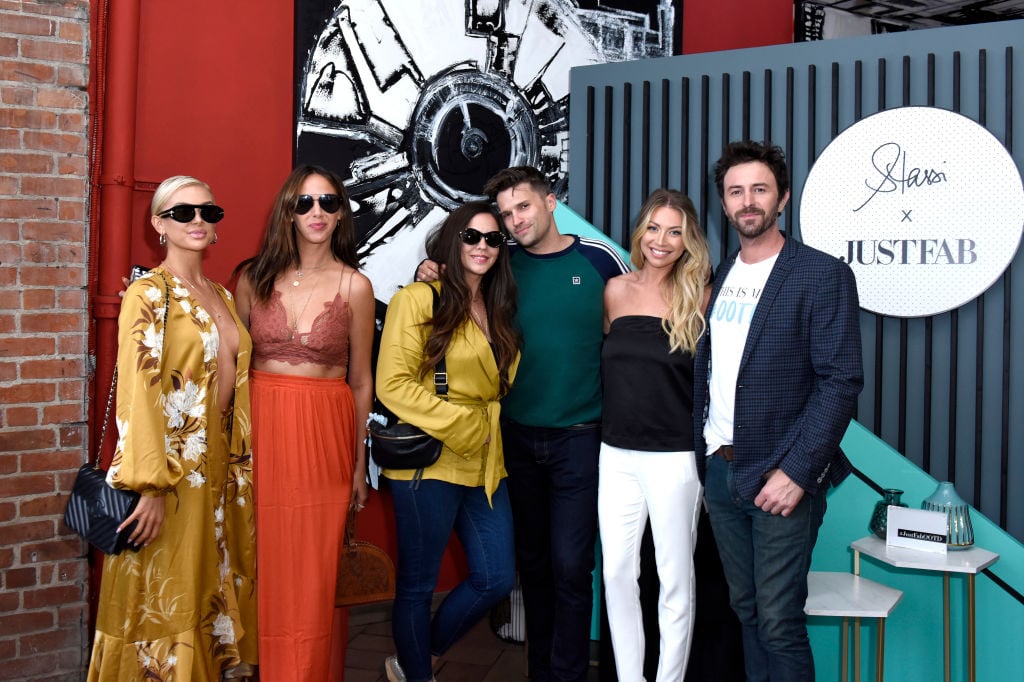 But yet, season after season, the cast would continue to be shown clocking in at SUR as if they needed to still wait tables.
So, what's up? Does the cast actually work at the restaurant or is it all for show?
Does the cast actually work at SUR?
Though the cast certainly doesn't need the money from hostessing or serving guests at SUR, Vanderpump has insisted that if the cast is shown working on the show, then they are really working.
"Part of the deal is if they're working at the restaurant on the show, they have to work there legitimately," she once told Thrillist.
But they aren't full-time employees.
"They work about three days a week while we're filming, and that's five months of the year," she said. "They get a month or two off to do press and appearances promoting the show while it's airing, because they do a lot of promotion."
"If they're behind the bar, they have to really work," she said.
But things may have changed as star Stassi Schroeder recently claimed that the cast no longer has to work in the restaurant.
"I think this season is going to be the most interesting because we do have new people who work at the restaurant and those of us who were pretending to work at the restaurant aren't really having to," she said on the October 25 episode of the Straight Up With Stassi podcast.
"They are showing what's really actually going on," she continued, "and Ariana doesn't have to pretend to go clock in order to go to Mexico."
Drama on 'Vanderpump Rules' season 8
The newest season of Vanderpump Rules promises to be filled with lots of drama.
"A lot of really strong dynamics of how things change and how they've grown up. You see them advancing," Vanderpump told Us Weekly of what viewers will get to see this season. "One step forward, two steps back. It's a great season, as always it's gonna be a long season because there's a lot of content and complicated dynamics."
One of the biggest points of contention this season appears to surround Schroeder and long-time friend Kristen Doute who reportedly have a falling out.
"Obviously, you know I can't f–king say anything but obviously everyone's instincts are right," Schroder said of the feud on her podcast.
"I've sat there and I'm like, 'Am I going to look like the a–hole in this situation or is she?' I have no idea," she continued. "I'm prepared to look like the a–hole but whatever it is, I'm like, listen, I have to take care of my own mental and emotional health first. And if taking a break from someone is a b—h move and makes me nasty, I'm like, I don't give a f–k."