'Vanderpump Rules': Stassi Schroeder Apologizes to Faith Stowers, Reflects on Past Racial Remarks
Stassi Schroeder from Vanderpump Rules is in full damage control mode. The Bravo star was savagely dragged by fans after audio from the past resurfaced where she made racially insensitive remarks. It all came back to haunt her after Faith Stowers recently revealed Schroeder called the cops on her. Following the backlash, sponsors announced they were dropping their support, and Schroeder took a "step back" to reflect.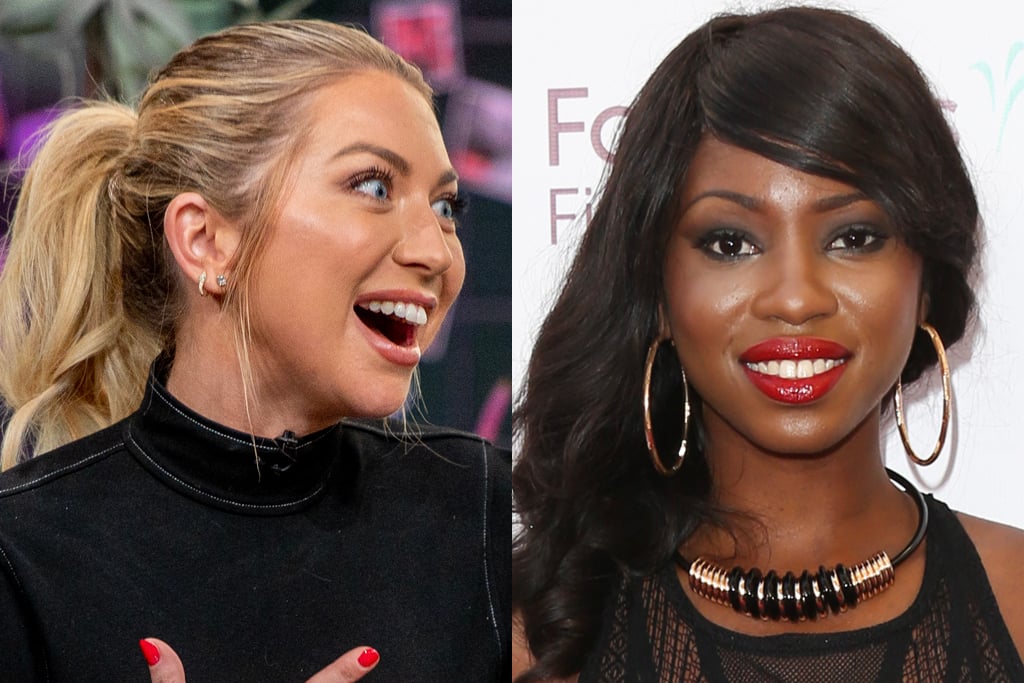 Stassi Schroeder's comments from the past resurface
Schroeder released a statement on social media acknowledging her mistakes from the past. A snippet of one of her podcast episodes went viral where she shuts down the black community for protesting award shows.
"I'm like really sick of everyone making everything about race," she said. "Like, I'm kind of over it and I know I am the one person that's not allowed to say that because I am a white, privileged, blonde, 28-year-old."
The comments were made years ago and were discussed during an episode of Vanderpump Rules, which she apologized for back then as well. However, with the Black Lives Matter movement making huge strides in protesting police brutality, the comments sound completely tone-deaf.
"Everyone giving their impassioned speeches about race and all that stuff, why is it always just about African Americans?" she continued. "Why aren't the Asians being like, 'We're not represented.' Why aren't Native Americans and Latinos being like, 'We're not represented.' And whenever they get upset everyone has to go above and beyond to then make them happy."
Following the clip going viral, Schroeder apologized for her comments from the past in her apology today.
"Racially insensitive comments from my past have resurfaced," the TV personality said. "It is important that I continue to take accountability for what I have said and done, while pushing myself to do better. I have grown significantly from the person I was then, and I am still filled with remorse and regret for the hurt I caused. I am grateful for the people in my life that continue to check me and push me to evolve into a more educated person."
Faith Stowers accuses Stassi Schroeder of calling the cops
After Stowers talked about her short stint on Vanderpump Rules, she made a revelation that shocked many people. Stowers hooked up with Jax Taylor, who was dating Brittany Cartwright. This made many of Taylor's friends turn on Stowers and give her a hard time on the show.
"There was this article on Daily Mail where there was an African American lady," Stowers explained during an Instagram Live interview. "It was a weird photo, so she looked very light-skinned and had these different, weird tattoos. They showcased her, and I guess this woman was robbing people. And they called the cops and said it was me. This is like, a true story. I heard this from actually Stassi during an interview."
"It was just funny, because they thought it was me because it was a black woman with a weave," Stowers added. "So they just assumed it would be me, and they called the cops on me," she said. "It didn't work, so they were upset about that. I get people being upset [about the affair], but I didn't understand why I was getting so much heat and the man wasn't."
Stassi Schroeder apologizes
Following public outcry and after taking a couple of days off social media, Schroeder addressed the incident.
"My emotions over something that happened between out friends outweighed my logic, and there is no excuse for that," she said of calling the police on Stowers. "I did not recognize then the serious ramifications that could have transpired because of my actions. What I did to Faith was wrong."
"I apologize and I do not expect forgiveness," she added. "I am also sorry to anyone else that feels disappointed in me. I am going to continue to look closer at myself and my actions — to take the time to listen, to learn, and to take accountability for my own privilege."
RELATED: Faith Stowers Recalls Lisa Vanderpump 'Attack,' Wanted Her to Act Like Nene Leakes on 'Vanderpump Rules'