'Vanderpump Rules' Shakeup: Stassi Schroeder, Kristen Doute Fired by Bravo After Racist Comments
Stassi Schroeder and Kristen Doute have been fired by Vanderpump Rules. The two TV personalities will not be returning for season 9 of the Bravo reality show. This comes as fallout continues following former castmate Faith Stowers revealing they called the cops on her. Many on social media deemed the incident as racist and have been experiencing backlash ever since.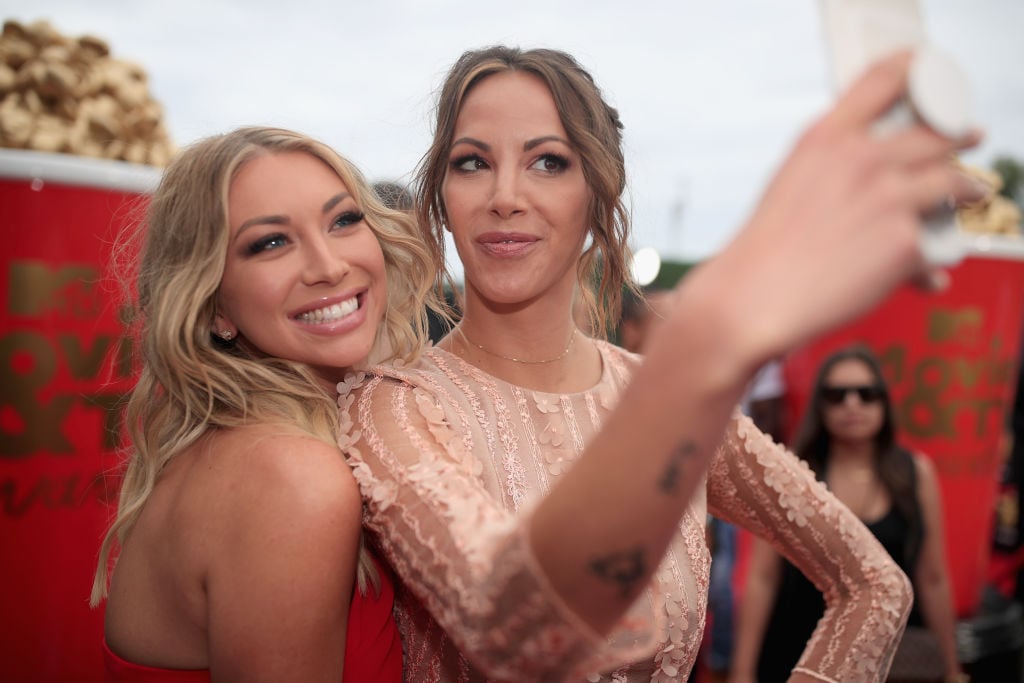 Bravo confirms firings of cast members
Bravo announced that both Schroeder and Doute would not be making a return when season 9 returns. Also axed from the cast are Max Boyens and Brett Caprioni, who were just added to the series in season 8. They both faced backlash before the season started due to racist remarks made in the past.
"Bravo and Evolution Media confirmed today that Stassi Schroeder, Kristen Doute, Max Boyens, and Brett Caprioni will not be returning to Vanderpump Rules," read the statement from the network that Variety published.
News of their cuts comes a day after Schroeder was dropped from her talent agency and her publicist.
Faith Stowers speaks out
Stowers, who was a minor player on Vanderpump Rules, recently spoke out about her experience being on a show with a predominantly white cast. She didn't have the best of times and recounted the moment where Schroeder and Doute called the cops on her.
"There was this article on Daily Mail where there was an African American lady," Stowers explained during an Instagram Live interview. "It was a weird photo, so she looked very light-skinned and had these different, weird tattoos. They showcased her, and I guess this woman was robbing people. And they called the cops and said it was me. This is like, a true story. I heard this from actually Stassi during an interview."
Schroeder and Doute were at odds with Stowers as the latter had an affair with Jax Taylor, who was dating Brittany Cartwright at the time.
"It was just funny, because they thought it was me because it was a black woman with a weave," Stowers added. "So they just assumed it would be me, and they called the cops on me," she said. "It didn't work, so they were upset about that. I get people being upset [about the affair], but I didn't understand why I was getting so much heat and the man wasn't."
Stassi Schroeder apologizes
After Schroeder started receiving backlash for her comments made in the past sponsors started distancing themselves from her. The Vanderpump Rules star announced she was taking a "step back" from social media to process what was happening. Following her comeback, Schroeder issued an apology to Stowers.
"My emotions over something that happened between out friends outweighed my logic, and there is no excuse for that," she said of calling the police on Stowers. "I did not recognize then the serious ramifications that could have transpired because of my actions. What I did to Faith was wrong."
"I apologize and I do not expect forgiveness," she added. "I am also sorry to anyone else that feels disappointed in me. I am going to continue to look closer at myself and my actions — to take the time to listen, to learn, and to take accountability for my own privilege."