'Vanderpump Rules': Stassi Schroeder Nods to Her 'Dark Passenger' by Sharing Hilarious Meme in Instagram Stories
Former Vanderpump Rules star and celebrity mom Stassi Schroeder shared a meme to her Instagram stories which made a hilarious reference to her so-called dark passenger. Fans of the star remember this as the way she described a different, more volatile side of her personality.
While it's been many years since the public caught sight of Schroeder's dark passenger, one hilarious meme suggests the figure made an appearance at the 2021 Met Gala.  
A brief history of Stassi Schroeder's dark passenger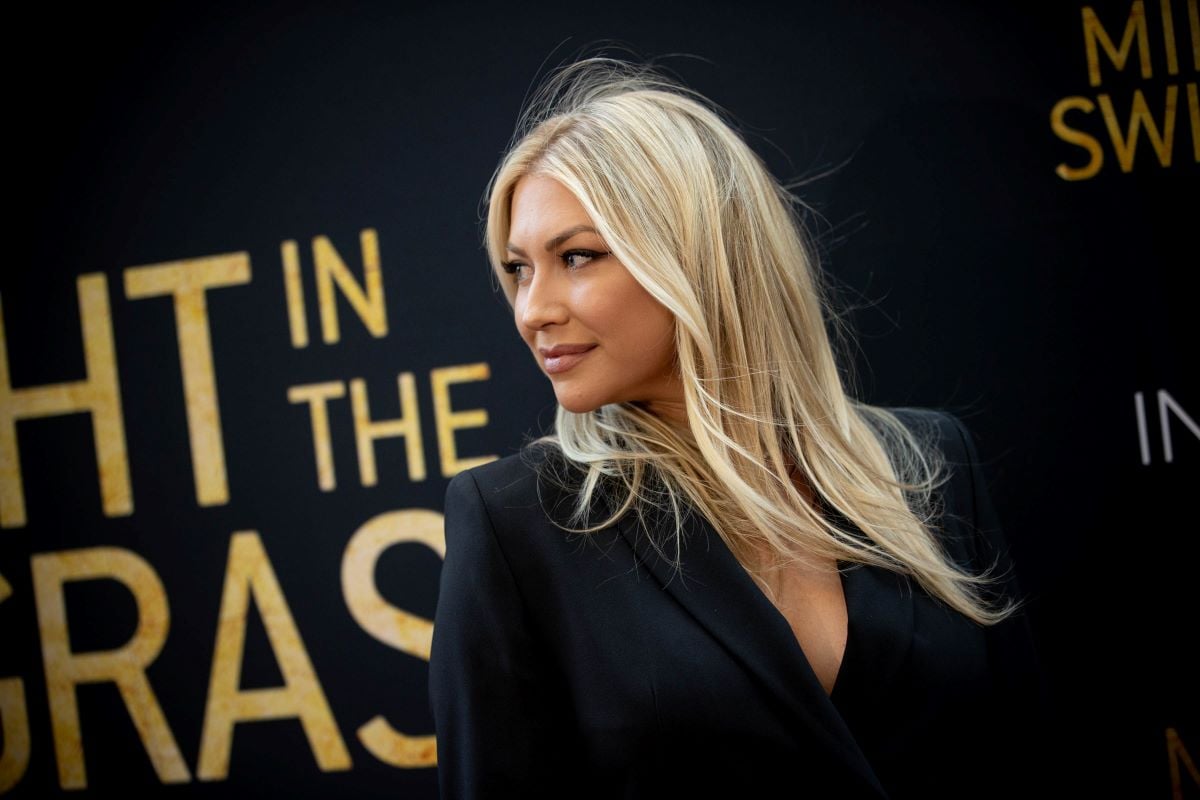 Maybe some viewers were tricked into thinking the dark passenger was a being that Schroeder could summon in moments of extreme agitation. However, the dark passenger is still Schroeder, just in a very bad mood.
Take as an example when her soon-to-be fiancé Beau Clark suggested he could remain friendly with co-star Kristen Doute. At that point, Schroeder's friendship with Doute was very sour. But she introduced the couple, and Clark valued her as a friend. So, Schroeder gave him an ultimatum.
Some important-to-know background comes from the show's second season. (Spoiler alert!) Schroeder's boyfriend, former cast member Jax Taylor, revealed to her that he'd had an affair with Doute. At the time, Doute was dating cast member Tom Sandoval, and this all led to a violent confrontation at Scheana Shay's engagement party. Hence Schroeder's tension around Doute's relationship with Clark. Scheana, surprisingly, stayed pretty cool with everyone who ruined her celebration.
This all created the perfect environment for the dark passenger to emerge and accuse Clark of "picking" Doute before storming out of a wine party — for her wine! Good thing it wasn't her birthday, or Stassi "it's my birthday" Schroeder would have joined forces with her dark passenger to create utter chaos, all around.
Schroeder soon forgave Clark, and they went on to get engaged. On Bravo's Vanderpump Rules Season 8 After Show, she shared that a call from her costars, Katie and Lala, helped "neutralize" the dark passenger that night.
Now it's any fan's guess as to how often the figure still appears in Schroeder's life. But who was on the 2021 Met Gala red carpet that reminded Vanderpump Rules viewers of Schroeder's dark passenger?  
Dark passenger at the Met Gala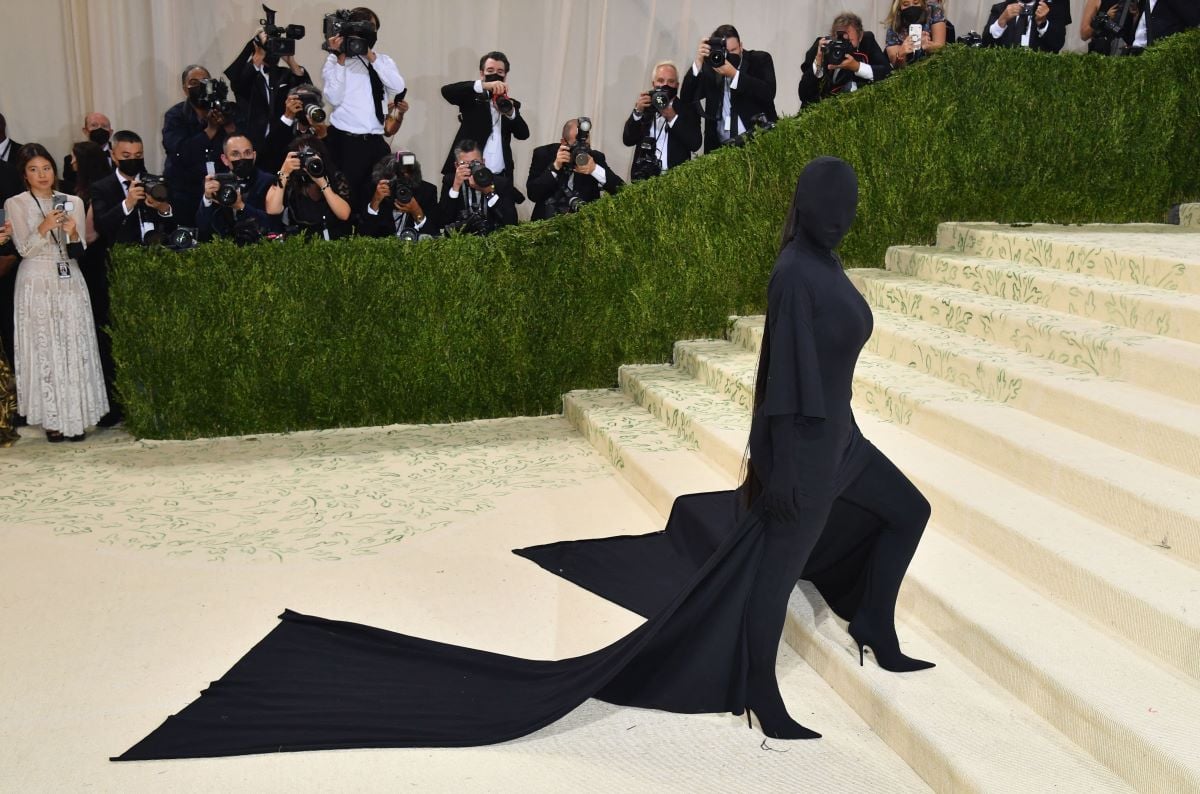 An Instagram account shared a meme of Schroeder superimposed on the Met Gala's 2021 red carpet. She's standing next to Kim Kardashian West, who dressed in head-to-toe black Balenciaga. The caption reads, "Stassi and her dark passenger arriving at the Met Gala."
Fans aren't the only ones who can appreciate the joke. Schroeder shared the meme to her Instagram stories and wrote, "BRB, just gonna go get this printed & framed." (Note, Instagram stories expire.) She also commented on the user's post, promising in all caps to have the meme mounted.
Stassi Schroeder is staying busy as a mom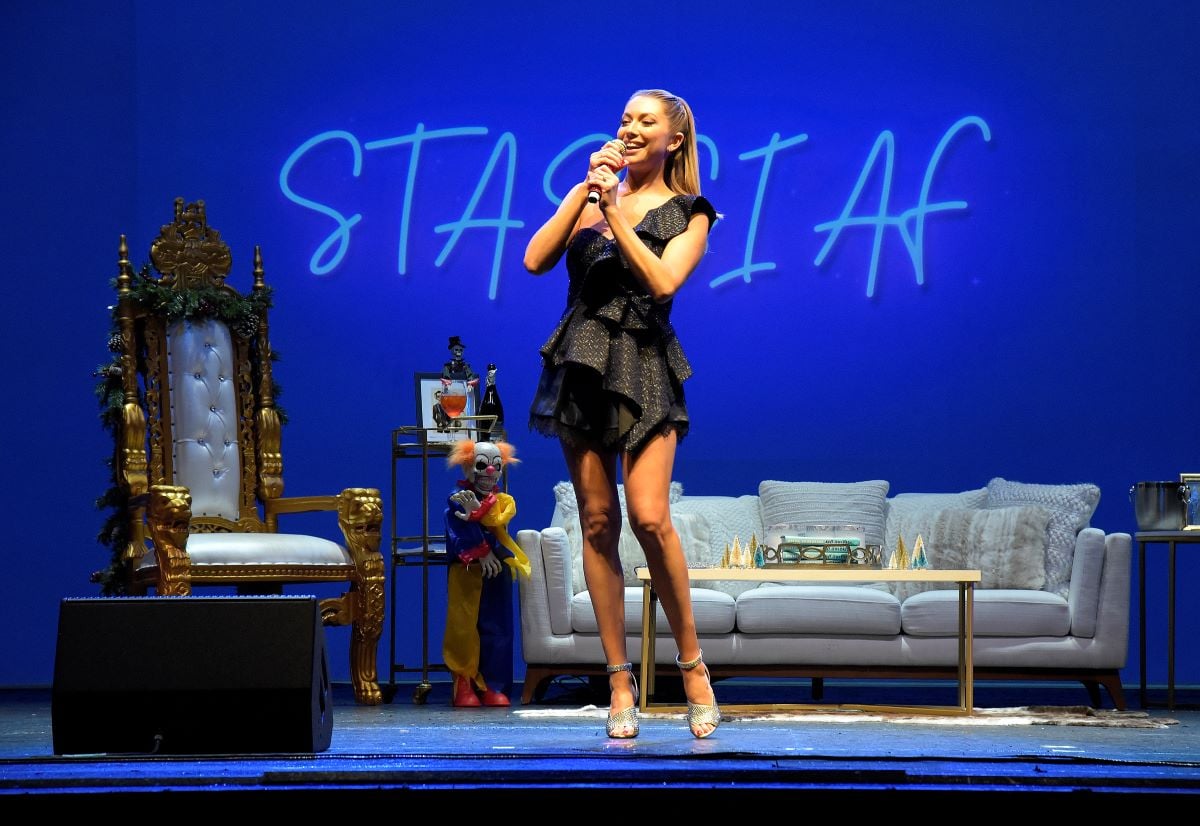 So, Schroeder wasn't on the Met Gala red carpet, and neither was her dark passenger, but the suggestion is hilarious. Her fans might guess that she was home with her baby, Hartford, instead. She and Clark, now married, document their journey in parenting on a shared Instagram account — The Good. The Bad. The Baby.
While Schroeder was publicly fired from the show in 2020, her dark passenger will always stay on the minds of Vanderpump Rules fans. The show was on a long hiatus during the pandemic, but season 9 begins airing on Bravo on Sept. 28.