'Vanderpump Rules': Stassi Schroeder Shares Instagram Selfie of 'Roots Out, Psoriasis Covered Face'
Stassi Schroeder from Vanderpump Rules posted a photo of herself that is a complete departure from what is normally seen on Instagram. The best-selling author shared a photo of her makeup-less face amid a psoriasis flare-up.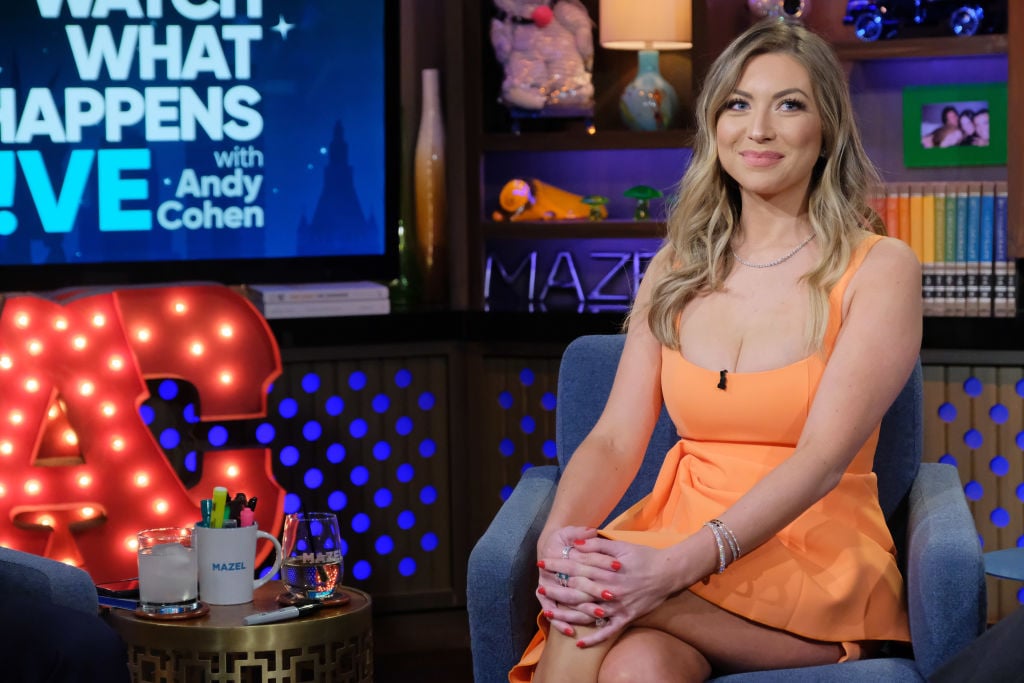 She wrote, "It's a mood: roots out, psoriasis covered face… wearing a sweatshirt of myself." Schroeder's fiance, Beau Clark replied, "My favorite face ❤️." Others also showed their support for Schroeder too. Including Anastasia Surmava from Below Deck Mediterranean. Surmava had an idea of how Schroder could manage her psoriasis.
"@sukiskincare have the best products for psoriasis/ eczema they are natural and highly potent! You're still 10/10 but you should check them out! 💋," Surmava wrote.
Schroeder has opened up about her psoriasis in the past
She discussed how she deals with psoriasis using makeup in an essay she penned for Today in 2018. "I guess the favorite part of the way I look is that makeup artists have always said that I have a face for makeup, which I guess is kind of an insult. It's like, 'Are you saying I'm not naturally pretty?'" she wrote.
Schroeder then shared she developed psoriasis about six years ago. "It's annoying. There's really no way to control it and it comes and goes whenever it pleases. It's like a douche-y boyfriend. You know what I mean? Right now, if you wiped away all of my makeup, you would see red patches all over my face."
Adding, "The advice I would give to anyone who has psoriasis is to let go of any anxiety about it because there's nothing you can do. If you stress about it, it's only going to make it worse because it's brought on by stress a lot of the time. And what's the point? You're just going to be miserable."
She's shared photos during a flare-up before but doesn't see herself as 'brave'
Despite the challenges psoriasis presents, Schroeder doesn't view sharing photos of herself to be an act of bravery. "I received a lot of comments like, 'You're so brave.' I'm like, 'No. You know what's brave? Going to war. Posting photos of my psoriasis really isn't that brave.' But I appreciate when people write me and say, 'You just made me feel so much better.' I really love to hear that," she continued in her Today essay.
She then discusses body positivity and how many people are self-critical. "Do people have healthy body image? Like, does anyone? I don't know that many people who have a healthy body image. I certainly don't. I'm not there yet. I'd actually like some advice."
"When it comes to body positivity, I really admire Kate Upton. She's received so much negativity from losers just ripping apart her apart because of her body and the fact that she's a model and she's not dying from starvation. She always just jokes about it and it looks like she's the most confident human being in the world."
She adds that finding humor, especially her brand of humor helps. "My greatest strength is my twisted humor. It gets me through everything. I could be so depressed and heartbroken over someone or something and if I spend time just making it funny or making jokes or making light of it, it fixes everything."