'Vanderpump Rules': The Best Way to Score a Table at Tom Tom Is to Arrive Early … Really Early
Restaurant goers may have to wait quite a long time for a table at one of Vanderpump Rules' hottest eateries. Tom Tom opened with significant fanfare last year and has been a coveted spot in West Hollywood ever since.
Shortly after the gastropub opened, partners Tom Schwartz and Tom Sandoval were thrilled to see that a massive line formed outside the door as patrons clamored to score a table or seat a the bar. The restaurant continues to receive high ratings on Yelp, but a significant number of reviewers note that just waiting for a table can be aggravating.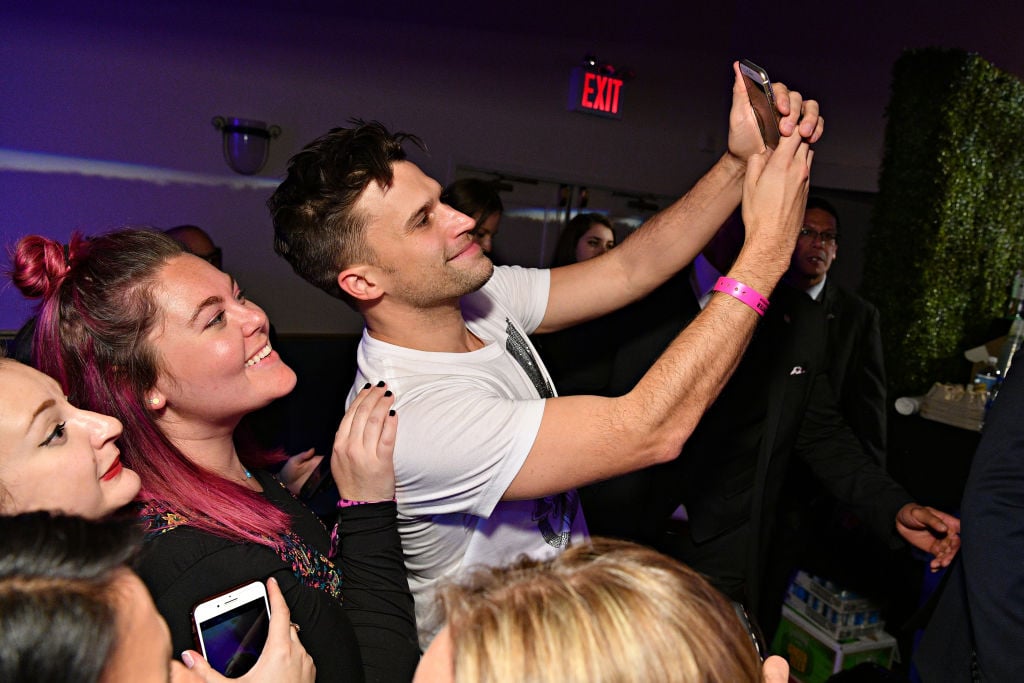 One reviewer was especially frustrated because the person was unable to make reservations for a larger party. But some commented that Mondays and Tuesdays seem to be pretty easy to score a table quickly. One reviewer commented that one night was so crazy, there was no end in sight to get in. But the reviewer also came on a Friday and only waited 20 minutes. So is there any secret to avoiding the wait?
Get there when the doors open
Tom Tom opens at 5:30 p.m. and according to Yelp is open seven days a week. During a recent episode with production notes, producers offered an insider tip on how to get a table pretty fast. "Quick tip for anyone wanting to go to Tom Tom and not wait in line? The earlier the better," Bravo's Style & Living reports.  Producers added that hungry patrons who wait until 9 p.m. or later should plan to stand in that long line too. Tom Tom is open until 2 a.m.
One person on Yelp shared that although getting a table was relatively easy, it was a shared seating arrangement. "I went on a monday night, so it wasn't too crowded and we were able to share a table in the bar section with another group. We ordered easily, and the bartender was kind :)," the reviewer shared.
Another aspect to note is if you just hit the bar, plan to go through some intense security, according to another reviewer. "If you go into the bar, be prepared to go through stricter security than TSA. My suitcase was THOROUGHLY searched and I was forced to open every pocket and go through every layer of clothes. Same for my purse," the person shared.
You will see some of the cast members
Quite a few reviewers shared that not only did they see some cast members working, they managed to snag a photo of Ken Todd and often saw Lisa Vanderpump working hard. "We saw Ken and Lisa, Lisa seemed busy so didn't want to bother her but Ken was friendly and I got to say hi to the pomeranian :) a few show characters spotted around the bar as well," a fan wrote on Yelp.
Also, Schwartz seems to not only be at the restaurant, but he is also happy to take photos with fans. "I went in expecting to see no one from the show, but I did see the handsome Tom Schwartz, and the new 'cast member' Max. It was cute because many approached Tom and he kindly obliged and took photos–but I was far too shy to ask and didn't want to be a bother," a reviewer shared.
What to order once you finally arrive? Several reviewers made recommendations. "The Kobe sliders and Truffle Mac and cheese were awesome," one person suggested. Another reviewer recommended the cauliflower wings. One drink that many people rave about is the Clockwork Pink.