'Vanderpump Rules': The Real Reason Lisa Vanderpump Can't Fire Max Boyens After His Racist Tweets
'Vanderpump Rules' fans have been up in arms over Max Boyens' racist tweets. Unfortunately, it seems like Lisa Vanderpump is unable to fire him.
Vanderpump Rules fans are out for blood. They want, not one but two, of the show's new cast members fired after racist tweets from their past were exposed. Some were sure that Bravo and Lisa Vanderpump wouldn't stand for people who used such language to be on their shows. But now that the tweets have been out for some time, people are wondering why Bravo and Vanderpump haven't made any cast changes.
Well, apparently, Vanderpump can't actually fire Max Boyens or Brett Caprioni from the show.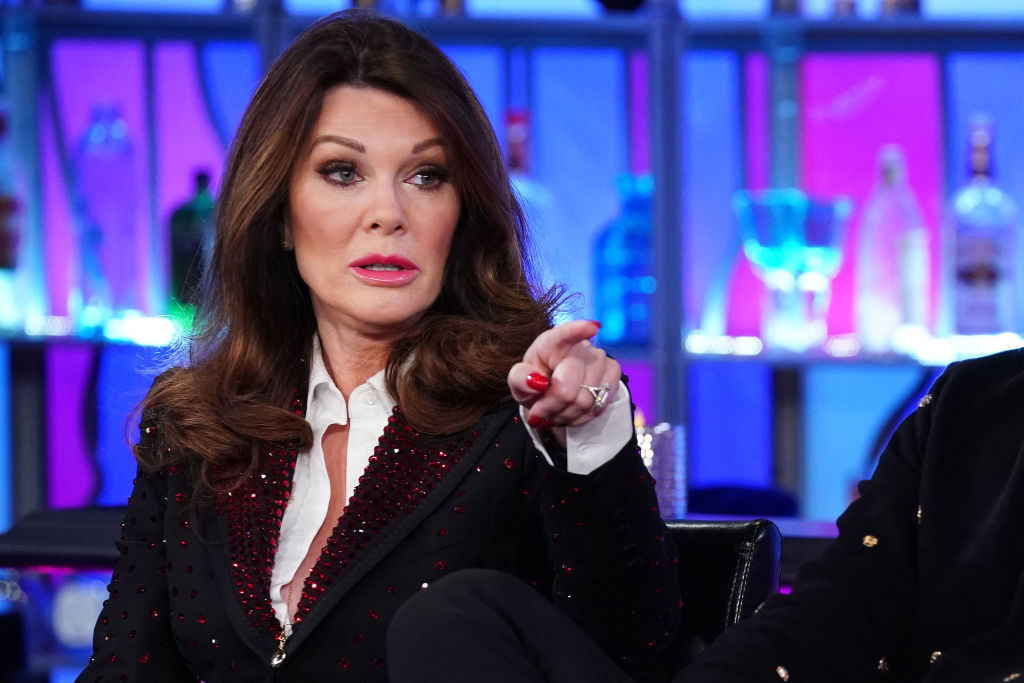 Max Boyens and Brett Caprioni's history of racism
Though Boyens claims to be appalled by his usage of racial slurs, in 2012, he was more than happy to use them.
"It upsets me that the word n— is not allowed to be said unless you are black because quite honestly it's my favorite word," he wrote, according to tweets that were screenshot by the Instagram account FaceReality16.
Caprioni also used racial slurs on social media and was exposed by the same Instagram account for using the n-word in a lot of his old tweets.
Fake or real apologies?
Boyens and Caprioni were quick to apologize to fans for their behavior. Whether they actually are sorry or not stands to be proven.
"I want to sincerely apologize for what I tweeted in 2012 — it was wrong on every level," Boyens told PageSix. "It is not a representation of who I am. I am shocked I ever tweeted that — and I am disgusted and embarrassed — I am truly sorry."
Caprioni was also contrite.
"I want to express my deepest apologies for the insensitive, ignorant, and hurtful comments I made," Caprioni told the outlet. "I am incredibly ashamed and accept full responsibility, and acknowledge that this language was as unacceptable then as it is now. Please know that I have learned and grown since then and would never use this language today.  From the bottom of my heart, I am truly sorry."
What does Lisa Vanderpump think?
Fans were quick to call on Vanderpump to give her opinion on the whole thing. And while the reality star did not condone their actions, she didn't really say that she planned to do anything about the whole situation.
"I am glad they understand the severity of their offenses and have shown utmost remorse and contrition," she told Page Six.
"I embrace a community of diversity and do not tolerate bigotry of any form within my workplace," she continued. "Max and Brett are both appropriately ashamed of their past obnoxious teenage arrogance and casual use of unacceptable terms. While both have now matured as adults, they have shown remorse for their prior reckless defamatory statements."
Why can't Lisa Vanderpump fire Brett and Max?
So, what gives? If Vanderpump is really so repulsed by what Boyens and Caprioni said, why doesn't she fire them?
Well, apparently, she can't.
"Lisa doesn't have the power to fire Max," a source told Radar Online.
Bravo is reportedly planning to "let this season play out before they make their decision."
"There's still a chance for him to be fired," the source said of Boyens. "Lisa is handling the situation and doesn't want anyone fired with the show just starting. She's heavily reprimanded Max and is discussing what will happen. Look at how many times she's fired Jax [Taylor] and James [Kennedy], that's taken time and she's still done it but she's also let them back."
In the meantime, Boyens isn't allowed to tweet.
"Lisa and the show had Max put all his tweets on mute," the source continued. "Max is not a favorite of Lisa's she said that [if] he gets fired [by the network] people won't be surprised. Lisa has a forgiving heart like a mother and does what she feels is best for them and her show."