'Vanderpump Rules': The Reason Jax Taylor Regrets Having Tom Sandoval in His Wedding
If this season of Vanderpump Rules has taught us anything, it's that no friendships are safe. People who have been besties since the start of the show are on rocky ground with one another this season.
Jax Taylor and Tom Sandoval were best friends long before Bravo's cameras started rolling. They were so close that Taylor even asked Sandoval to be his best man. But according to the previews for this season, their relationship takes a turn for the worse.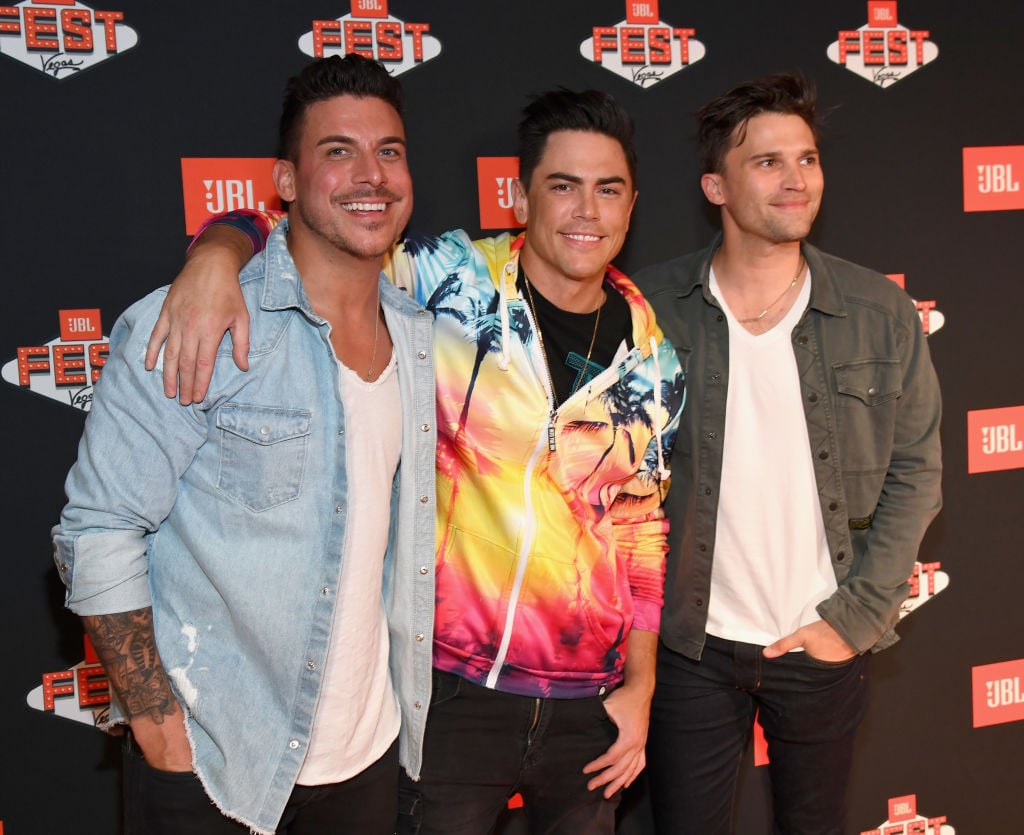 Things between the two got so bad that Taylor even regrets having Sandoval in his wedding at all.
Why are Jax and Tom Sandoval fighting?
Sandoval isn't exactly sure what started this feud between him and his former best friend.
"Sandoval is heartbroken over it," a source told HollywoodLife. "He's a pretty emotional guy and still doesn't get why Jax got so upset with him in the first place."
"Jax feels that Sandoval betrayed him over relationships with other cast members," the source continued. "At the core though, Jax will always love Sandoval, which is why he is trying to mend fences with him."
At the beginning of season eight, Taylor demoted Sandoval from best man to just one of his groomsmen. The two were able to talk through their issues and Sandoval was reinstated as best man. But the drama between them apparently doesn't end there.
"There's some things he did during this season that haven't played out yet that were just uncalled for, absolutely uncalled for — below the belt, should never, ever happen to a friend — and I made my decision that I did not want him there," Taylor told Entertainment Tonight. "I don't want to give it away but it's really uncalled for."
Jax regrets having Tom Sandoval in his wedding
Though the two were able to mend fences and celebrate Taylor on his big day, the reality star regrets having Sandoval standing beside him at the altar.
"I did change my mind and allow him to not only come to the wedding, but to be in my wedding and do I regret that, yes," Taylor told the outlet. "I just wish I would've stood by what I said. I felt I was a little bit bullied into bringing him back in."
"I wish he was at the wedding, I just wish he wasn't in the wedding, if that makes any sense," he continued. "It takes, you know — everybody up there plays a huge role in my life, huge role from the moment I moved to L.A., 'til the day I got married. That's why I had so many [groomsmen] and I couldn't just pick one. Each one of those guys, I love individually so much, and they've done so much for me, and I just you know the things that I was going through with Tom, it just… it didn't make sense for him to be standing next to me."
But Taylor's wife Brittany Cartwright thinks that having Sandoval in the wedding was the right decision.
"I have a feeling, in five years, if Tom Sandoval was not in our wedding photos that would be very weird for Jax," she said. "Like, they're gonna be friends again, I know it — and they are friends, it's not that they're not friends."