'Vanderpump Rules': Tom Sandoval and Ariana Madix Bought a House, How Much Is It Worth?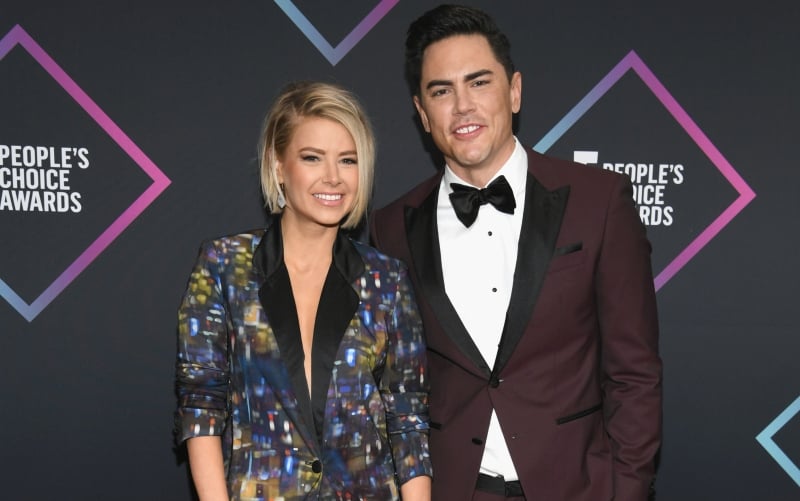 Tom Sandoval and Ariana Madix of Vanderpump Rules recently celebrated being together for five years. Now they are taking a huge step together by buying a home. So how much is it worth? Here is everything you need to know.
Tom Sandoval and Ariana Madix bought a house with 5 bedrooms and 4.5 bathrooms
The Vanderpump Rules couple is leaving their West Hollywood apartment behind for a farmhouse-style property that is basically a mansion in the
Studio City/Sherman Oaks area. Sandoval's friend helped them find the home.
"It's still hard to believe that this actually happened," Douglas McFarland of ReDesign Real Estate and Design told E! News. "Suffice to say, this means a lot to me and I'm probably a bit more emotional of this one than normal. I can't put into words how proud I am of Tom and how much he deserves this for himself!"
The home has five bedrooms and four-and-a-half bathrooms. There is an outdoor pool complete with a waterfall. It looks like an awesome place to have a party with the Vanderpump Rules cast.
Madix previously talked about panicking while buying a home
Although their search ended happily, things were stressful. Madix posted on Instagram how she felt about the journey.
"Trying to buy a house is legit like one continuous never ending panic attack," she wrote with a gif of Sheldon Cooper from The Big Bang Theory hyperventilating. She also previously talked to The Daily Dish about wanting to buy a home.
"I've been wanting to buy a house for so long that I think that when I'm finally a homeowner, I will feel a sense of relief, in a way," Madix said. "I get so inspired when I see other people's houses or when I think of my home growing up and all the things that we did to improve the home and all the things that you can do."
She also talked about how making the milestone would feel to her. "And I just think that to be a homeowner is such a — I don't want to say it's such a grown-up thing," said the reality star "but I think that it is a huge milestone, it's a big life milestone. Man, I'll just be so stoked. I'll just love that.
Their home is reportedly worth $2 million
The couple must have been saving their money when they lived in the apartment that couldn't run the air conditioner at the same time as their microwave. E! News reports that the couple's new home is worth $2 million.
It also doesn't hurt that Tom Tom opened, which Sandoval invested in with Tom Schwartz and Lisa Vanderpump. Schwartz and Sandoval invested $50,000 each for 5% stake each in the bar. The bar hasn't been open for very long, but given Vanderpump's success with her other businesses, it probably will last.
So Sandoval and Madix took a huge step in their relationship together by buying a beautiful home. Fans will probably get to see what they'll do with it next season on Vanderpump Rules.
Read more: How Much Do 'Vanderpump Rules' Cast Members Earn, and Do They Really Work at SUR?
Check out The Cheat Sheet on Facebook!