'Vanderpump Rules': Tom Sandoval Finally Breaks Silence on Cast Firings
Tom Sandoval has maintained a low profile since the Vanderpump Rules cast firings. The Bravo star has been with the show since its 2013 debut along with Stassi Schroeder and Kristen Doute. Following the latter two being axed from the show for season 9, the bar owner is now breaking his silence about the changes.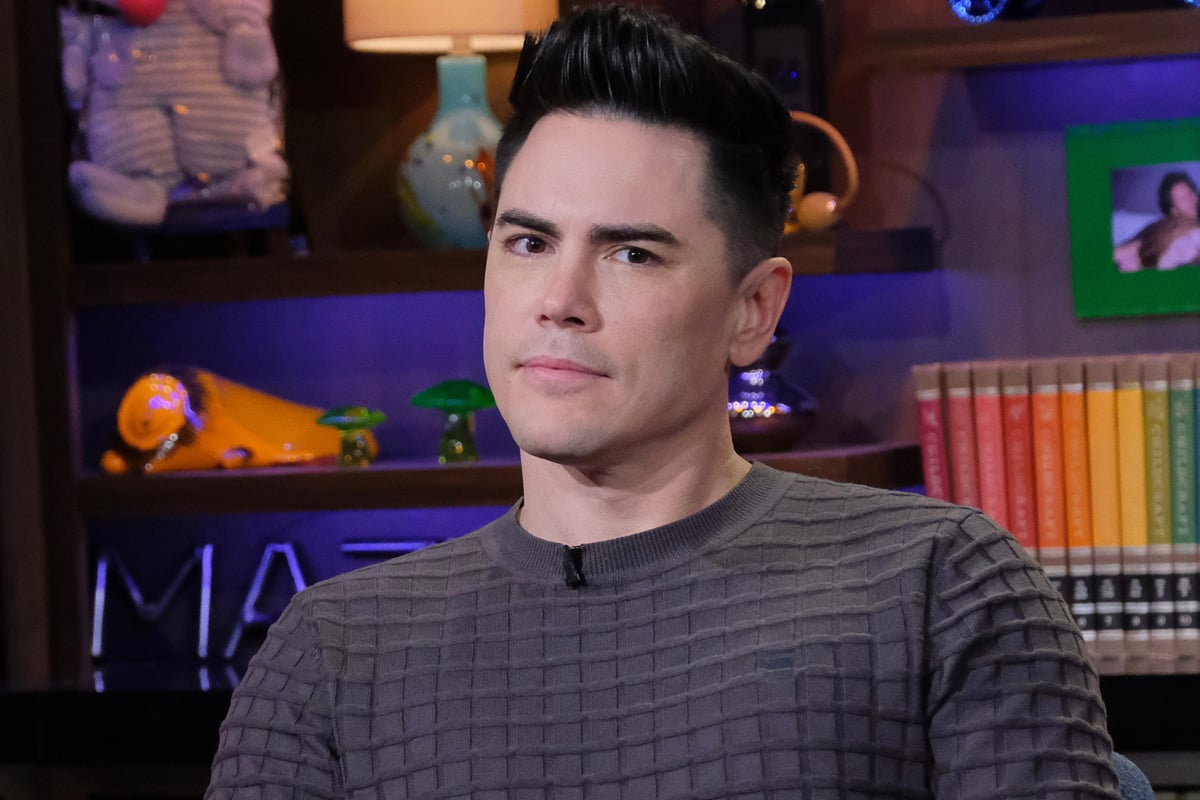 Why were Stassi Schroeder and Kristen Doute fired?
Schroeder and Doute came under fire after a former castmate, Faith Stowers, talked about her experience on the reality series. Stowers was the only African American cast member in the minimally diverse show produced by Lisa Vanderpump.
"There was this article on Daily Mail where there was an African American lady," Stowers explained during an Instagram Live interview. "It was a weird photo, so she looked very light-skinned and had these different, weird tattoos. They showcased her, and I guess this woman was robbing people. And they called the cops and said it was me. This is like, a true story. I heard this from actually Stassi during an interview."
Stowers felt that her former co-stars just assumed it was her because she was a Black woman.
"It was just funny, because they thought it was me because it was a black woman with a weave," Stowers added. "So they just assumed it would be me, and they called the cops on me," she said. "It didn't work, so they were upset about that. I get people being upset [about the affair], but I didn't understand why I was getting so much heat and the man wasn't."
Bravo confirms firings
After the video going viral and shared by thousands of fans demanding Bravo to take action, the cable network confirmed they had axed several castmembers.
"Bravo and Evolution Media confirmed today that Stassi Schroeder, Kristen Doute, Max Boyens, and Brett Caprioni will not be returning to Vanderpump Rules," read the statement.
Boyens and Caprioni were two new cast members that joined in season 8. Shortly after they were announced, fans found tweets from years past where they freely used racial slurs.
What does Tom Sandoval think?
Sandoval is one of the OG's of the show and having two other original cast members gone is surely going to feel different for him. The TomTom owner started off the series dating Doute showcasing their turbulent relationship in the initial seasons.
"It's crazy," Sandoval told KMOV4. "It definitely changes things and honestly we're just going to have to wait and see what happens."
After the fallout for Schroeder and Doute, the hired a new publicist who released a statement on their behalf.
"Stassi and Kristen acknowledged what they did was wrong, have apologized and been punished," the representative said in a statement to Us Weekly.
"Without casting aside their actions or the impact of those actions, they want to move forward as part of the solution in ways that are productive, meaningful and sincere," the rep added. "Both of them recognize actions speak louder than words and that is what will guide them as they move forward."
Since then, Schroeder has tried to steer the narrative away from her racial insensitivity. The alleged book author has confirmed she is expecting a baby girl with her fiancé Beau Clark, who was also starred on Vanderpump Rules.