'Vanderpump Rules': Tom Schwartz and Tom Sandoval Donate Cameo Proceeds to Help Restaurant Workers
Tom Schwartz and Tom Sandoval from Vanderpump Rules are offering to donate 100% of the profits from their Cameo videos to help unemployed restaurant workers.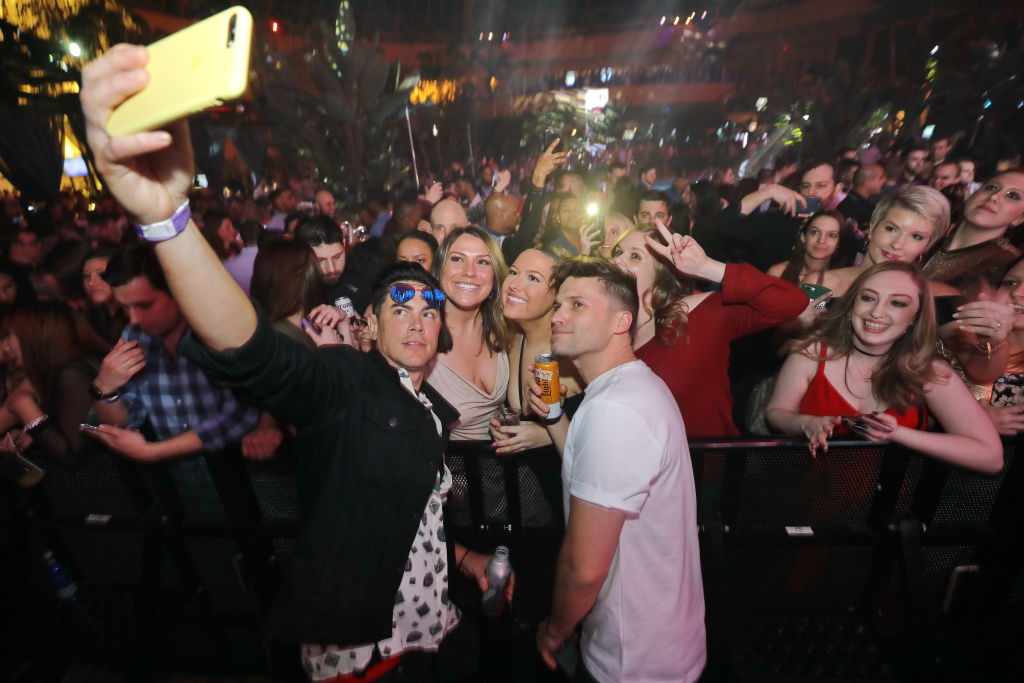 Sandoval shared a video and post on Instagram. "Millions of people in the restaurant industry are out of work bc of #covıd19 including our @tomtom Family, @twschwa and I are donating 100% of our earnings from cameo to our TomTom Staff & matching the amount up to $10,000!! Book ur @cameo today and get a personalized message from the #2toms !! -❤️LINK IN BIO ❤️-Thank u so much everyone! Stay safe! We love u!"
The initial focal point of Vanderpump Rules was on young adults working in the restaurant industry. Boss Lisa Vanderpump owns several restaurants, which have had to take a pause during the pandemic. Schwartz and Sandoval partnered with Vanderpump to open TomTom, which quickly became a hotspot and had a huge tourist draw. Restaurant workers are now unemployed due to the pandemic, with many who live paycheck to paycheck. As a result, Schwartz and Sandoval are trying to do whatever they can to ease the financial pain.
Schwartz and Sandoval match donations and offer a special incentive for the first 20 people
Fans can order a personalized Cameo from Schwartz and Sandoval for $150. The duo added, "Raising $$ for the amazing Employees of TomTom! Matching the first $10k so request us for a fun video from the both of us!" Cameo is an online platform that allows fans to purchase a personalized video from their favorite celebrity. Sandoval said the guys will offer an incentive too.
"So, the first 20 people who donate to our Cameo, we will do whatever you say or want, obviously we are practicing social distancing," Sandoval says. Schwartz adds, "We're not gonna kiss." However, Sandoval said they will be giving out personalized, autographed hats to the first 20 people. "These retail for $50 apiece and they are not even sold at TomTom yet!" Sandoval adds.
The guys recognize that the pandemic is putting people in dire financial situations. "I think like seven million people are currently out of work," Schwartz estimates. Sandoval adds, "Including our amazing, awesome staff that make TomTom the place that it is. A lot of our employees are living check to check."
"Also, because we are asking you to give, we are going to give ourselves," Sandoval continues. "We are going to match everything that you donate up to $10,000. Really hoping you guys send in your Cameo requests." Schwartz hilariously adds, "Exploit us!"
The restaurant industry takes a huge hit
The restaurant industry employs millions who are now wondering how they are going to pay their bills. "There are more than 1 million restaurants in the United States, employing 15.6 million people. More than 70% of these restaurants are small businesses that support their local communities," Marvin Irby, National Restaurant Association interim president and CEO, told TODAY Food. "These local restaurants run on razor-thin pre-tax margins, and they are facing an unprecedented cash flow crisis."
Approximately 3.5 million jobs could be lost due to the pandemic with more than half of Americans have no emergency fund for support, CNBC reports. Federal law does not require business owners to pay workers unemployment, leaving the decision up to individual companies.
Economists predict a recession is near or is already occurring. Industries that are likely to be impacted the most include hospitality, which includes restaurants.