'Vanderpump Rules': Tom Schwartz and Tom Sandoval Raise More Than $50,000 for Their Staff
Tom Schwartz and Tom Sandoval from Vanderpump Rules have reportedly raised more than $50,000 from Cameo greetings, which will go back to their furloughed staff.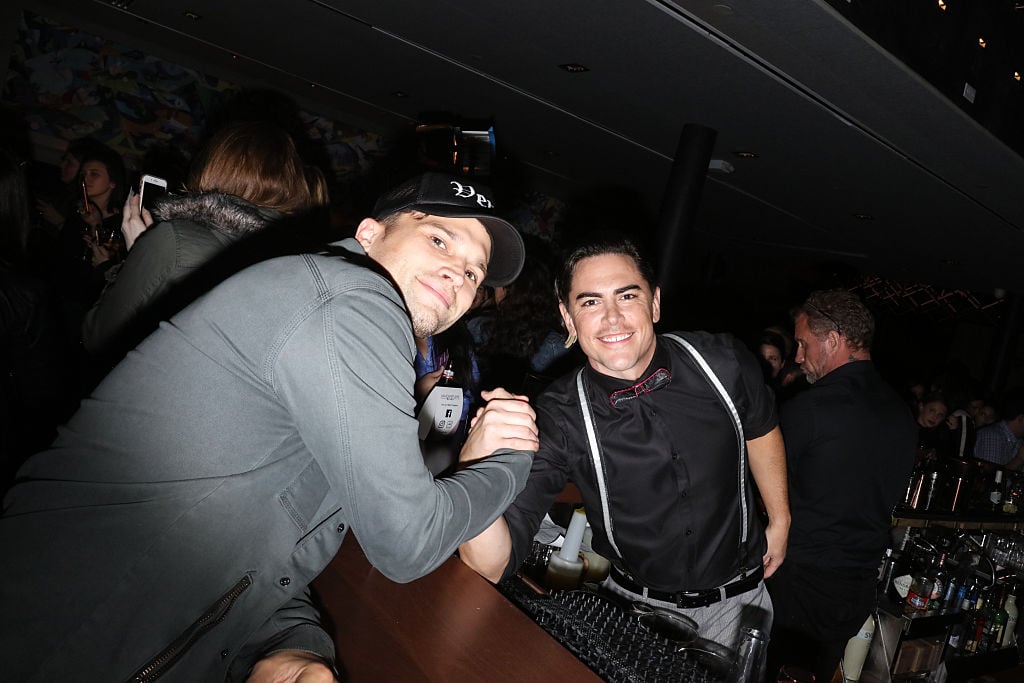 Last month Sandoval and Schwartz who are partners in the gastropub TomTom pledged to donate proceeds from Cameo videos to their staff. Like most bars and restaurants in the United States, TomTom closed and had to furlough workers.
Sandoval posted to Instagram. "Millions of people in the restaurant industry are out of work bc of #covıd19 including our  @tomtom  Family,  @twschwa and I are donating 100% of our earnings from cameo to our TomTom Staff & matching the amount up to $10,000!! Book ur @cameo today and get a personalized message from the #2toms !! -❤️LINK IN BIO ❤️-Thank u so much everyone! Stay safe! We love u!"
Money raised goes directly to staff
After more than a month, Schwartz and Sandoval managed to generate more than $50,000 for their employees, according to US Weekly. "They've even raised more than $50,000 that has gone directly into their staff's pockets," according to an "insider" source. "They are constantly thinking in creative ways to help out and everyone has really felt the bar is like a family and they are all in this together. It's very much a team effort, and the staff is so grateful."
The "insider" added that Schwartz and Sandoval have been constantly checking on their staff. Plus they've really "stepped up in a surreal way" to ensure the wellbeing of their employees.
The restaurant closed on March 16 and made the announcement on Instagram. "To our West Hollywood Community, it saddens us to have to do this, but with the advisement of the government and local authorities, we have closed our restaurants until further notice. These are scary times right now, but nothing is more important than the health and safety of our employees and guests. We encourage everyone to social distance themselves, to allow our community to prevent the spread of COVID-19, and we hope everyone does their utmost to fight this. Together we will get through this and come out stronger on the other side. Keep following us for updates and we hope we can welcome you back again soon. Stay safe.
Much Love, TomTom."
Sandoval and Schwartz sweetened the Cameo deal
Schwartz and Sandoval took their Cameo challenge one step further too. "So, the first 20 people who donate to our Cameo, we will do whatever you say or want, obviously we are practicing social distancing," Sandoval said in a video. Adding that the first 20 people would also receive special TomTom autographed hats.
Each Cameo is $150 but the guys matched donations too. "Also, because we are asking you to give, we are going to give ourselves," Sandoval said. "We are going to match everything that you donate up to $10,000. Really hoping you guys send in your Cameo requests." 
But there was one thing Schwartz said they would definitely not do. "We're not gonna kiss." But added, "Exploit us!" As a grand opening gift, Lisa Vanderpump gave Sandoval and Schwartz an enormous photo of the guys kissing, which hangs in the restaurant. It has become a stop for tourists who take photos of themselves kissing beneath the gigantic photo.