'Vanderpump Rules': Was Stassi Schroeder on Reality Television Before the Show?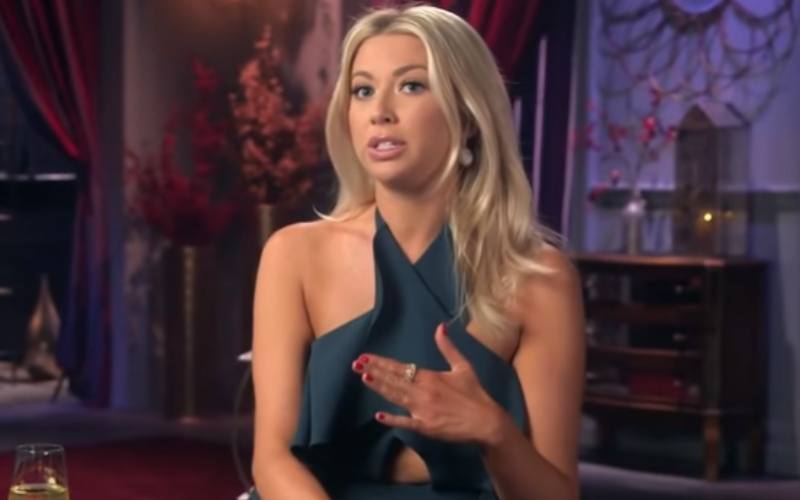 Stassi Schroeder started on Vanderpump Rules as a server at SUR. She also gained fame with the rest of the cast for all of the drama on the show. But there are many reality stars who have tried being on multiple shows before they find one that works. So was Stassi Schroeder on reality television before Vanderpump Rules? The answer is yes and she was on two shows!
Stassi Schroeder was on The Amazing Race: Family Edition 
The first time the future Bravo star was on television was in 2005 with her family on The Amazing Race. There she looked pretty different due to her darker hair. She along with her brother, father, and stepmom made it to seventh place. She was 17 years old at the time and described it as her being "at my awkward stage" to Entertainment Tonight.
"I didn't have a chance to think about if it was something I wanted to do," Schroeder told Entertainment Tonight. "It was always just been something that I've done. And then I realized that I was kind of good at it." Schroeder does make great television given she doesn't really have a filter.
"I remember why we lost — because my family didn't listen to me," she continued. "Because I'm always right! If they just would've listened to me!" Schroeder then took her assertive personality to a different reality show in 2008.
She later appeared on Queen Bees
Queen Bees had seven women between 18 and 20 years old living together. They all have a history of being mean to others so the show gave them challenges that would teach them how to treat people better. Along the way they earned stars and whoever has the most stars won $25,000.
The show didn't really pull that many viewers so it only got one season with eight episodes. Stassi Schroeder was blonde when she was on this show so she looks more like she does today. But she also talked about how the "reality" of the competition show wasn't quite what it seemed.
"I lied about who I was. I had to tell stories about how I was mean to people, and I made them all up!" Schroeder told Entertainment Tonight. "Most of the girls in there were not, like, actual mean girls. But they filmed us 24/7 and we lived in a house for a month and had therapy every day, so we convinced ourselves that we were bad people that needed therapy. That I was actually mean."
Stassi Schroeder later found a steady place on television by working for Lisa Vanderpump on Vanderpump Rules. The show might be a little more real than Queen Bees since Lisa Vanderpump claimed the cast members on the show have to work at SUR legitimately three days a week. They then get time off in order to promote the show. Lala Kent also confirmed that she really works at the restaurant. Schroeder stopped working there after Season 3.
Read more: 'Vanderpump Rules': How Much Money Did Tom Schwartz and Tom Sandoval Invest into Tom Tom?
Check out The Cheat Sheet on Facebook!