'Vanderpump Rules': What Does the Cast Do When They're Not Filming?
We've all learned reality shows are often far from reality, even if some of the cast members involved stay close behind the scenes. One of those examples is Vanderpump Rules, which has a different seasonal structure from any similar series.
Did you know the cast only films for a brief period during the year? Because of this, they have numerous months of the year free, leaving many to assume they go their separate ways.
You'll find it surprising they all hang out together when not on camera. You're about to find out some reality show stars who seem to despise one another enjoy fellow company in the real world.
Natural chemistry that goes on beyond the show
Those of you who watch Vanderpump Rules know the cast works for Lisa Vanderpump's restaurant, SUR (acronym for Sexy Unique Restaurant). Just like any group that has to work around one another for long periods of time, rivalries occur more often than not.
While many of the cast members have memorable chemistry, it's also led to a lot of alcohol-fueled fights. These arguments are more than real because many of the employees were friends before the show became a reality.
The drama each cast member developed before the show started is basically what made the show happen. As a result, they're closer than you think for numerous life events.
Social media proves each cast member hangs out during the year
People.com recently revealed the show shoots for only three months each season. During the rest of the year, each cast member attends birthday parties, and go on vacation together.
Kristen Doute is quoted as saying she wishes they filmed two seasons a year because so many dramatic events occur during the time off. This isn't to say Bravo doesn't gather up the crew to film these events to use in the new season.
In the chance they don't start filming during a major life situation, they refer to it when the show goes back into production. We have to wonder if Bravo is listening and eventually extends Vanderpump Rules's future seasons, even if short seasons are the TV trend.
One cast member uses the break to dry out from too much drinking
The drinking on the show has always been a notorious element that leads to all the acrimony. According to Ariana Madix, she stays home during the show's break and refrains from consuming alcohol.
You can't blame Madix for not wanting to leave her home considering she just bought a $2 million home with Tom Sandoval. Anyone who can stay away from drinking for nine months is probably going to add a few more years to their life anyway.
Above this revelation, Lisa Vanderpump seems to rise above a lot of the chaos. She's been known to fire members of the cast from her restaurant due to their volatile behavior.
Vanderpump expands her business empire during breaks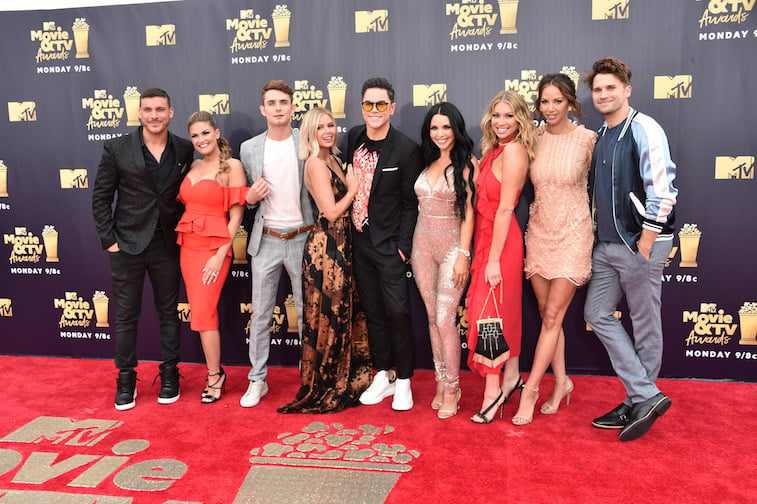 Lisa Vanderpump keeps on expanding her restaurants and other business ventures. Still, she stays close to the cast members as well since she considers them like family.
You can look at Vanderpump as the ringmaster who keeps everyone in line, outside of things she can't control. Of course, we don't know if the drama isn't sometimes from the hand of a situation writer rather than reality.
At least LV wisely keeps working on building her empire so she doesn't have to rely on the show as a crutch. The show's popularity continues, though, and don't be surprised to see more spinoffs eventually similar to Vanderpump Rules: Jax & Brittany Take Kentucky. If this happens, the franchise will be in operation year-round, giving few of them breaks to vacation and contemplate reality.