'Vanderpump Rules:' Why Don't Lisa Vanderpump and Kristen Doute Get Along?
'Vanderpump Rules:' Why Don't Lisa Vanderpump and Kristen Doute Get Along?
The age-old question that both viewers and Kristen Doute from Vanderpump Rules ask: Why is Lisa Vanderpump icing out Doute?
The chilly relationship has hovered over the show for some time. Ever since Doute was fired from SUR, she was also fired from Vanderpump's inner circle, which resurfaced again this season. When Tom Tom held its first party for The Daily Mail, Doute was taken off the guest list per Vanderpump's direction.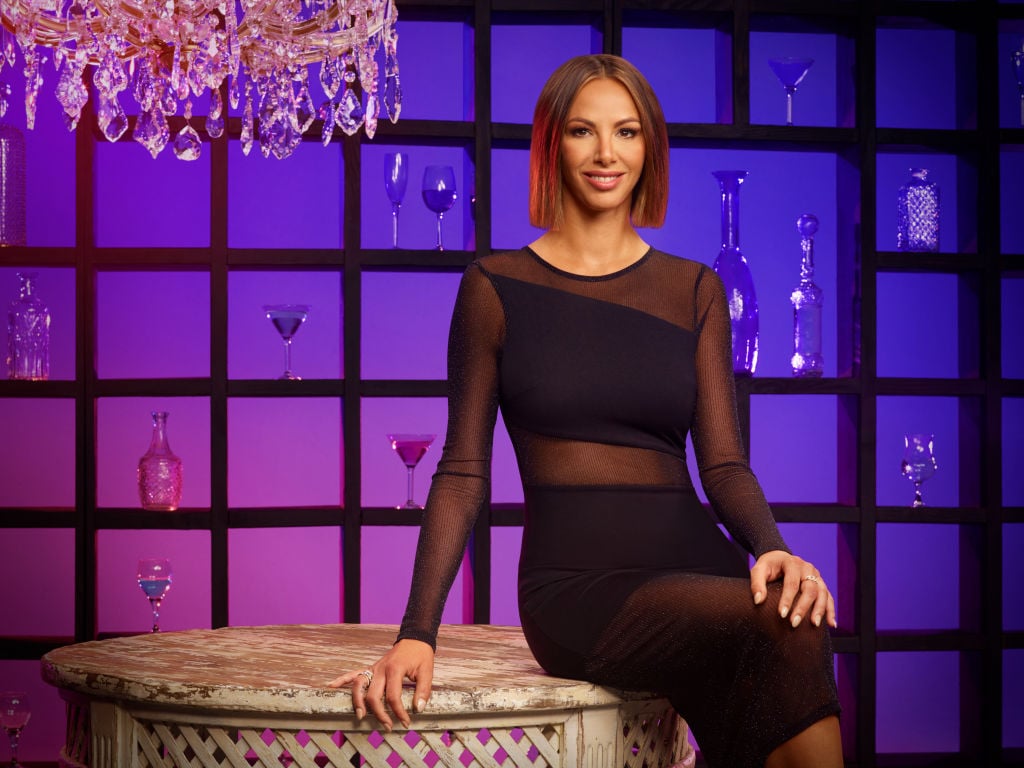 She became concerned she'd be left off the guest again for the Tom Tom grand opening so she visited Vanderpump at SUR. Vanderpump looked pretty surprised when Doute showed up. Did the meeting result in Doute and Vanderpump getting back on track? Or are they still spinning their wheels?
It ended with 'Miami girl'
Doute and Vanderpump officially parted ways following a tumultuous season for Doute. At the time, Doute and Tom Sandoval had broken up after a long term relationship. Although Sandoval had moved on and started dating Ariana Madix, Doute was still hellbent to prove that Sandoval was a bad guy.
She connects with a woman from Miami who claimed to have hooked up with Sandoval, while he and Madix were dating. Delighted, Doute brings the woman to SUR and a showdown erupts.
Although bringing the woman to SUR didn't result in Doute's termination, how she acted at the restaurant did. Doute first gets into a screaming match with Scheana Shay. But when Diana, a SUR manager tries to shut down the noise, Doute tells her to go away. Diana continues to urge Doute to leave and finally, Doute delivers her famous "suck a d**k line."
Doute tries to make it nice
For the past few years Doute has tiptoed around Vanderpump. She finally decides once and for all to put this animosity to rest. So she shows up at SUR unannounced. Vanderpump is doing some work at SUR and looks extremely surprised to see Doute.
Doute sits down while Vanderpump looks flummoxed. After delivering congratulations to Vanderpump, Doute mentions that everyone was invited to The Daily Mail party but her. "I did not invite one person to that party," Vanderpump asserts. Doute says she heard that Vanderpump didn't want her at the party. "No, I didn't," Vanderpump admits.
"It is clearly something I need to move past," Doute says, searching for a way to open the lines of communication. But Vanderpump isn't biting. She says that Doute needs to move past it and what else can she do for her? Doute says that she still wants to be included in the grand opening of Tom Tom. Not moving an inch, Vanderpump says that if the guys invited her, it's their list…not her's. Ouch.
This is why Vanderpump continues to ice Doute out
Vanderpump admits she's tried to ban Doute from just about every event. "Because normally she is the catalyst," Vanderpump says. "But if Tom and Tom have a list and she's on it, God help them, there's not much I can do." Meanwhile, Doute comes in for a goodbye peck and Vanderpump seems annoyed.
Stassi Schroeder and Katie Maloney appeared on Watch What Happens Live and said Vanderpump should try to put her animosity toward Doute behind her. "Kristen has apologized and tried to make nice with her and apologize to her over and over, so I think it's time to let that go," Maloney said.
The ladies also wondered why Doute's shut down continues. "It doesn't make sense anymore," Schroeder added. "I don't understand where it's coming from." But apparently, this is one thing Vanderpump doesn't seem ready to let go.
Follow The Cheat Sheet on Facebook!