'Vanderpump Rules': Will Jax Taylor and Brittany Cartwright Sign a Prenup?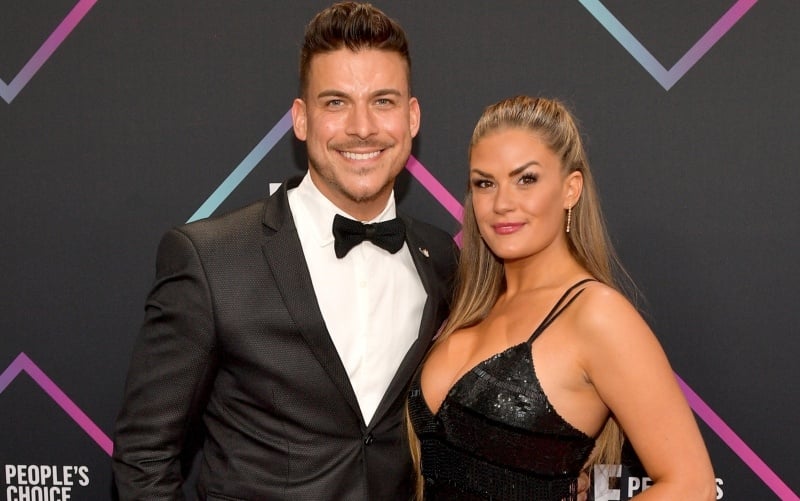 Brittany Cartwright and Jax Taylor have gone through their relationship problems like his infidelity and made it to the other side. Now, they are getting married and revealing all of their plans. Do the Vanderpump Rules stars plan to sign a prenup? Here is everything to know about their decision and more.
Brittany Cartwright and Jax Taylor don't plan on getting a prenup
The engaged couple has talked about whether or not to sign a prenup and Brittany Cartwright revealed their decision on Watch What Happens Live.
"Uh, no," Cartwright told Andy Cohen. He responded asking "Is that a good idea?" She answered, "I mean, we've talked about it, but … yeah. We don't think we want to." The couple is obviously making money from being on the show. But Jax Taylor revealed on Vanderpump Rules how he was able to afford the engagement ring he got for Cartwright.
Jax Taylor's dad left him money and he used it to get an engagement ring
The reality star revealed in the Season 7 premiere of Vanderpump Rules how he paid for an engagement ring. "When my father passed away, he left some money for my sister and I, and I'm using my money for the right," he said. "Every time I look at it I can think of my dad, and that's just another memory for me, so."
The 3.4-carat white gold ring is reportedly worth $70,000 according to jewelry designer, Kyle Chan. Chan told E! News that Taylor took "quite a few months" to nail down the design of the ring. On top of that, the designer added another thing to the design. "I added the little halo at the bottom to surprise them."
"Jax was very adamant on getting Brittany the perfect ring," said Chan. "I showed him a few rings, a few diamond gradings and he wouldn't settle for less… He wanted to spend more money to get a nicer quality diamond instead of a medium quality."
The two plan on having kids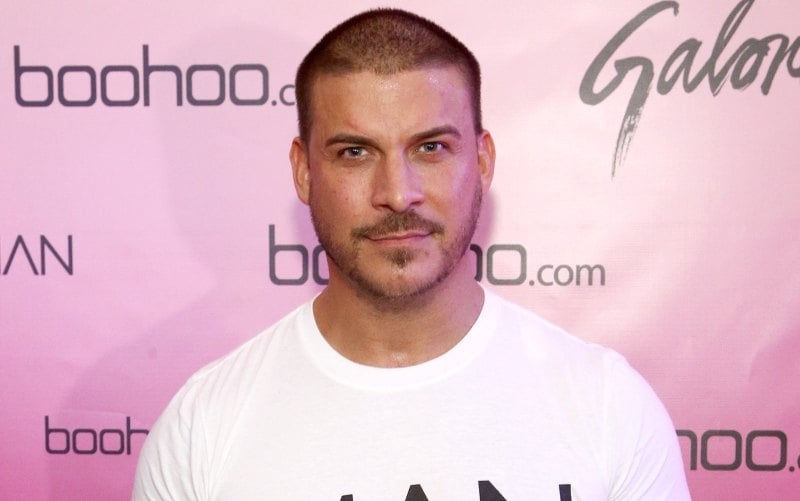 Taylor and Cartwright have been pretty open about their plans after getting married. But it's unclear when they plan to have kids.
Taylor once responded to someone on Twitter about not feeling like he needs to rush into that. "Why? Can I get married first. I hate when people say it's time to get married time to have a baby. How about time to worry about yourself and Not tell me how to live my life. I am sure your not perfect why don't you worry about you. So f*cking annoying."
But a little over a month later he was singing a different tune. "I gotta be honest, I can't wait to take my kids trick or treating and or stay home and pass out candy!! It's the dream!! Very soon!!!" Taylor tweeted on Oct. 31.
Some fans wondered if that means the couple is planning on having kids very soon, but it's unclear. It seems like they are very focused on just getting married for now.
Read more: 'Vanderpump Rules': How Much Will Brittany Cartwright and Jax Taylor's Wedding Cost?
Check out The Cheat Sheet on Facebook!