Vanessa Bryant Just Revealed the Ridiculously Sweet Thing Kobe Bryant Used to Always Do for Her
It's been months since the tragic death of Kobe Bryant and his daughter Gianna. Now, on what would have been Kobe's birthday, Vanessa Bryant shared a touching memory about Kobe.
The world is still grieving the deaths of Kobe Bryant and his daughter Gianna. Since their tragic deaths in January of this year, Kobe's wife Vanessa has been trying to deal with the sudden tragedy. Every now and then, she has been sharing intimate details about her relationship with the basketball star. While gearing up to celebrate what would have been Kobe's 42nd birthday, Vanessa shared one of the sweetest things that Kobe would do for her while they were together.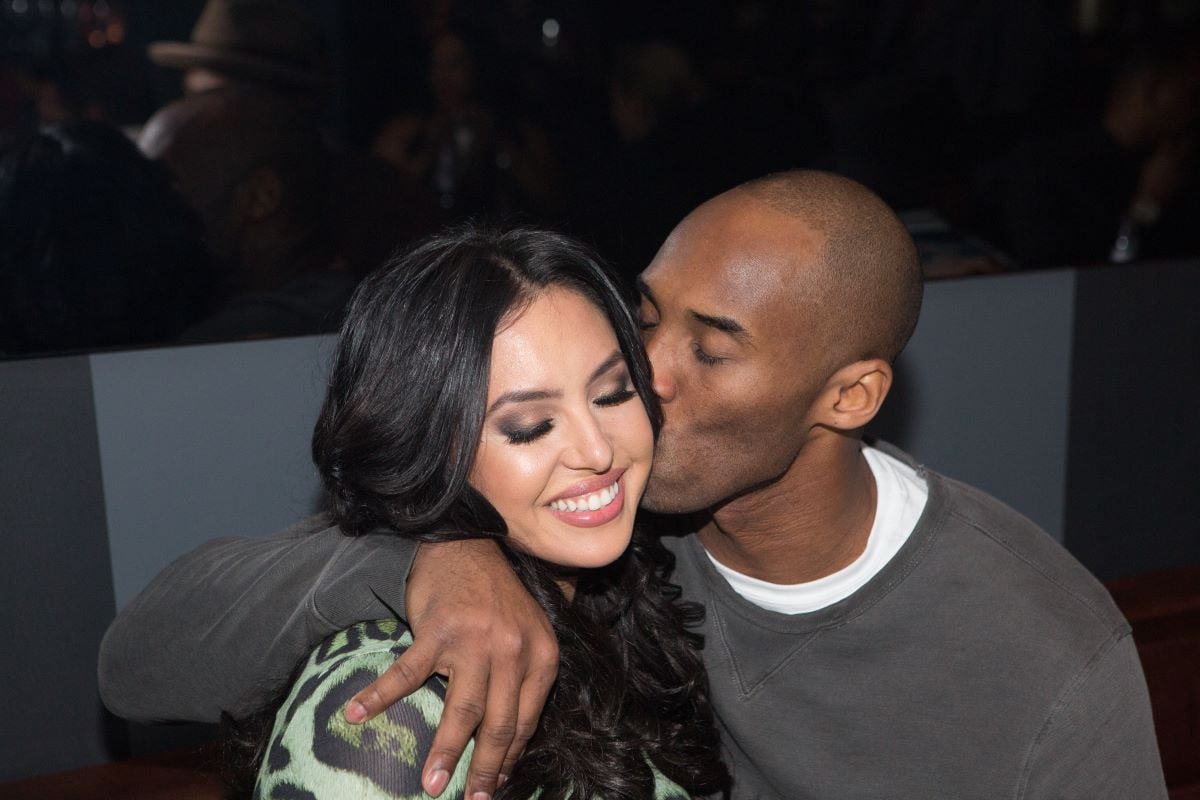 What happened to Kobe?
On Jan. 26th, Kobe and Gianna were headed to the Mamba Academy in Thousand Oaks, California with some of Gianna's teammates and their parents. The helicopter transporting them took off around 9:06 a.m. and crashed. Authorities were called to the crash site before 10 a.m.
Everyone on board was killed including Gianna's teammate, Alyssa Altobelli, and her parents Keri and John Altobelli, basketball coach Christina Mauser, Gianna's teammate Payton Chester and her mother Sarah, and the pilot Ara Zobayan.
What did Kobe do for Vanessa?
Since his death, Vanessa has been sharing cute memories of Kobe and the things that he would do to show her that he cared. Some of these have been grand gestures while others have been small tokens of affection.
She recently posted a photo of a giant pack of red Sour Patch Kids.
"My boo-boo ALWAYS gave me the first RED sour patch kid at the movies," she wrote on her Instagram story. "#tradition #thoughtful #romantic. Always the little things that count the most. I miss my baby so much @kobebryant."
She thanked Kobe's former teammate Pau Gasol and his wife Catherine for the gift of all red Sour Patch Kids.
Vanessa's emotional birthday tribute
On Aug 23, Vanessa penned an emotional note to her late husband.
"To my baby~ Happy birthday," she wrote on Instagram. "I love you and miss you more than I can ever explain. I wish you and Gigi were here to celebrate YOU! I wish I could make you your fav food or a birthday cake with my Gigi. I miss your big hugs, your kisses, your smile, your loud a*s deep laugh. I miss teasing you, making you laugh, and bursting your bubble. I miss you sitting on my lap like my big baby that you are. I think about your tenderness and patience all the time. I think about everything you would do in situations to help me deal with everything thrown my way."
She went on to say that she wished she would have been the one taken away and not Kobe.
"I wish I could wake up from this horrible nightmare," she wrote. "I wish I could surprise our girls and welcome you and Gigi home to us. I'm mad I didn't go first. I always wanted to go first so that I selfishly didn't have to feel this heartache. You were supposed to miss me. Gigi was supposed to be here with her sisters. It should've been me."
Though this day has taken on a new sad meaning for Vanessa, she took some comfort in the fact that Kobe and Gianna were together.
"I know my Gigi is celebrating you like she always has on our special days," she continued. "I miss my thoughtful princess so much! Natalia, Gianna, Bianka, Capri and I wish you a happy birthday my love. I love you for now, forever, and for always."