Vanessa Bryant Posts Emotional Tribute to Kobe Bryant on His Favorite Holiday
Following the news that Los Angeles Lakers legend Kobe Bryant and his 13-year-old daughter, Gianna, were killed along with seven others in a helicopter crash, Vanessa Bryant made her Instagram account public.
Kobe's widow once had a private account but following the tragic loss of her husband and child on Jan. 26, she let the world into her life and has been expressing the pain she is going through.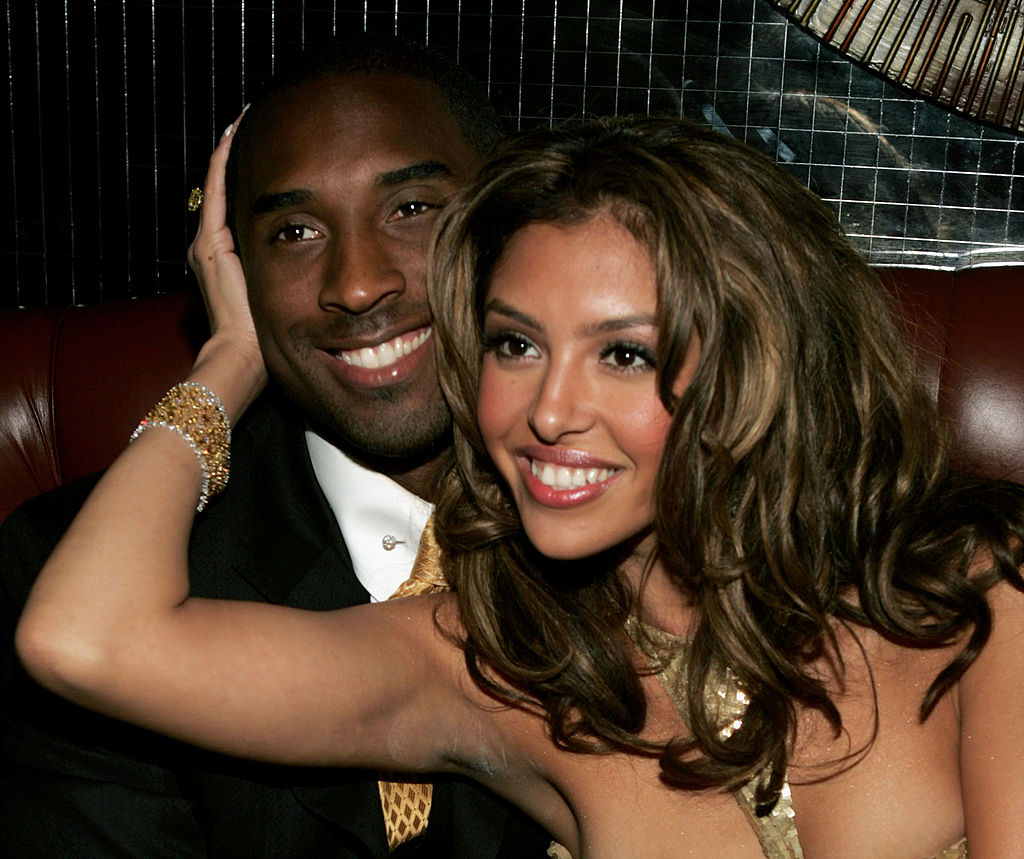 When Vanessa first broke her silence after their deaths
Vanessa didn't owe anyone a thing and certainly didn't have to make her account public, but Kobe's fans appreciate that she did and has opened about her husband and daughter.
She posted for the first time following their deaths three days after the crash. She shared a picture of her family together and thanked the millions of people for their love, support, and prayers. In that same post, Vanessa called Kobe "an adoring husband" and "amazing father." She then described Gianna as a "beautiful, sweet, loving, thoughtful, wonderful daughter, and amazing sister."
Everyone seeing her Instagram for the first time that day soon realized that she's a devoted wife and mother, who loved to share pics of her kids.
The heartfelt tribute Vanessa posted on Kobe's favorite holiday
Vanessa has posted a number of times since about Kobe and Gianna. One that really sticks out to her followers is a Feb. 10 post in which she admitted that she is struggling to try and come to terms with what has happened.
"My brain refuses to accept that both Kobe and Gigi are gone," Vanessa wrote. "I can't process both at the same time. It's like I'm trying to process Kobe being gone but my body refuses to accept my Gigi will never come back to me. It feels wrong."
She continued, "Why should I be able to wake up another day when my baby girl isn't being able to have that opportunity?! I'm so mad. She had so much life to live. Then I realize I need to be strong and be here for my 3 daughters. Mad I'm not with Kobe and Gigi but thankful I'm here with Natalia, Bianka and Capri."
On Feb. 14, she took to Instagram and revealed that Valentine's Day was Kobe's favorite holiday. With that post she included the song "Tell Him" by Lauryn Hill.
Celebration of life for Kobe and Gianna
Kobe and Gianna will be honored during a celebration of life event at the Staples Center on Feb. 24.
The date and venue are significant as a source told ET, "There [were] conversations about possibly having the ceremony at the L.A. Coliseum to fit more people, but ultimately the Staples Center made the most sense as it was such a big part of Kobe's life. The date being the 24th was a decision to coincide with his jersey number as well. The day will be a way for L.A. to celebrate a man that meant so much to the city."
The 2/24 date will not only honor the No. 24 Kobe wore for the latter part of his career but also the No. 2 jersey Gianna wore for her youth basketball teams.
Read more: How Did Kobe Bryant and Vanessa Bryant Meet and How Long Were They Married?