Vanessa Bryant Reveals How She's Coping With Kobe Bryant and Gigi's Deaths
It's been over a year since the tragic deaths of Kobe and Gigi Bryant. Though time has passed, people are still reeling from their sudden deaths. Vanessa Bryant was left widowed to raise their three remaining children, Natalia, Bianka, and Capri. She recently opened up about how she is coping with the tragic loss 14 months later.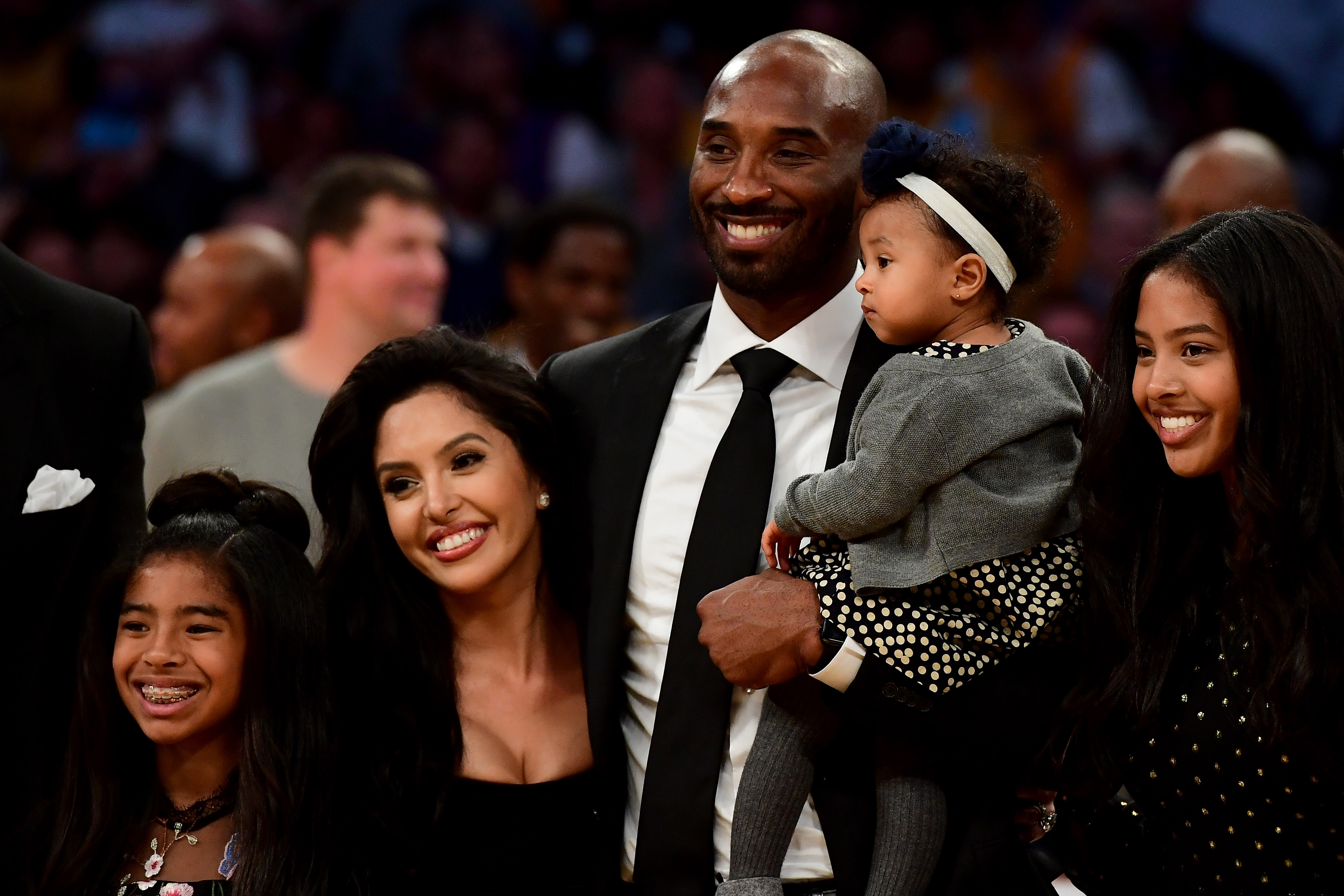 What happened to Kobe Bryant and Gigi Bryant?
On Jan. 26th, 2020, Kobe and Gianna got on a helicopter at the John Wayne Airport to go to the Mamba Academy in Thousand Oaks, California. Joining them onboard were Gianna's teammate, Alyssa Altobelli, and her parents Keri and John Altobelli, basketball coach Christina Mauser,  Gianna's teammate Payton Chester and her mother Sarah Chester, and the pilot Ara Zobayan. Authorities were called to the crash site around 9:50 a.m. and found there were no survivors.
How is Vanessa Bryant coping with the loss?
Vanessa recently spoke to People about how she has been navigating life without her husband and daughter.
"I can't say that I'm strong every day," she told the outlet. "I can't say that there aren't days when I feel like I can't survive to the next."
Vanessa has been keeping herself busy. She recently rebranded her husband's nonprofit, which provides opportunities to at risk and underserved athletes, as Mamba & Mambacita Sports Foundation. But even with all of her tasks, Vanessa has still found it hard to get out of bed some days.
"This pain is unimaginable [but] you just have to get up and push forward," she said. "Lying in bed crying isn't going to change the fact that my family will never be the same again. But getting out of bed and pushing forward is going to make the day better for my girls and for me. So that's what I do."
Surprisingly, the former model uses her late family members as motivation on her toughest days.
"I guess the best way to describe it is that Kobe and Gigi motivate me to keep going," she continued. "They inspire me to try harder and be better every day. Their love is unconditional and they motivate me in so many different ways."
Vanessa Bryant vs. Meek Mill
While Vanessa has been mourning her loss, others have been profiting off of it. Recently, rapper Meek Mill released a song called "Don't Worry" in which he makes Kobe's death the punchline.
"This b*tch I'm f*ckin' always tell me that she love me, but she ain't ever showed me / Yeah, and if I ever lack, I'm goin' out with my chopper, it be another Kobe," he raps.
Vanessa responded to the lyrics with an Instgram story on Feb. 22.
"Dear @meekmill, I find this line to be extremely insensitive and disrespectful. Period," she wrote. "I am not familiar with any of your music, but I believe you can do better than this. If you are a fan, fine, there's a better way to show your admiration for my husband. This lacks respect and tact."
The rapper later claimed to have apologized to Vanessa.
"I apologized to her in private earlier today not to the public…" he tweeted. "Nothing I say on my page directed to a internet viral moment or the family of a grieving woman! If you care about someone grieving change the subject!"