Vanessa Hudgens Had Another Ex in the 'High School Musical' Movie Franchise That Isn't Zac Efron
Vanessa Hudgens and Zac Efron were the one true pair for many High School Musical fans for the duration of the franchise's peak from 2006 to 2008. Hudgens and Efron played both the main on-screen couple in the movies, as well as dating in real life. But many fans don't know that Hudgens actually dated another star from the franchise, making Efron not the sole ex she has from High School Musical.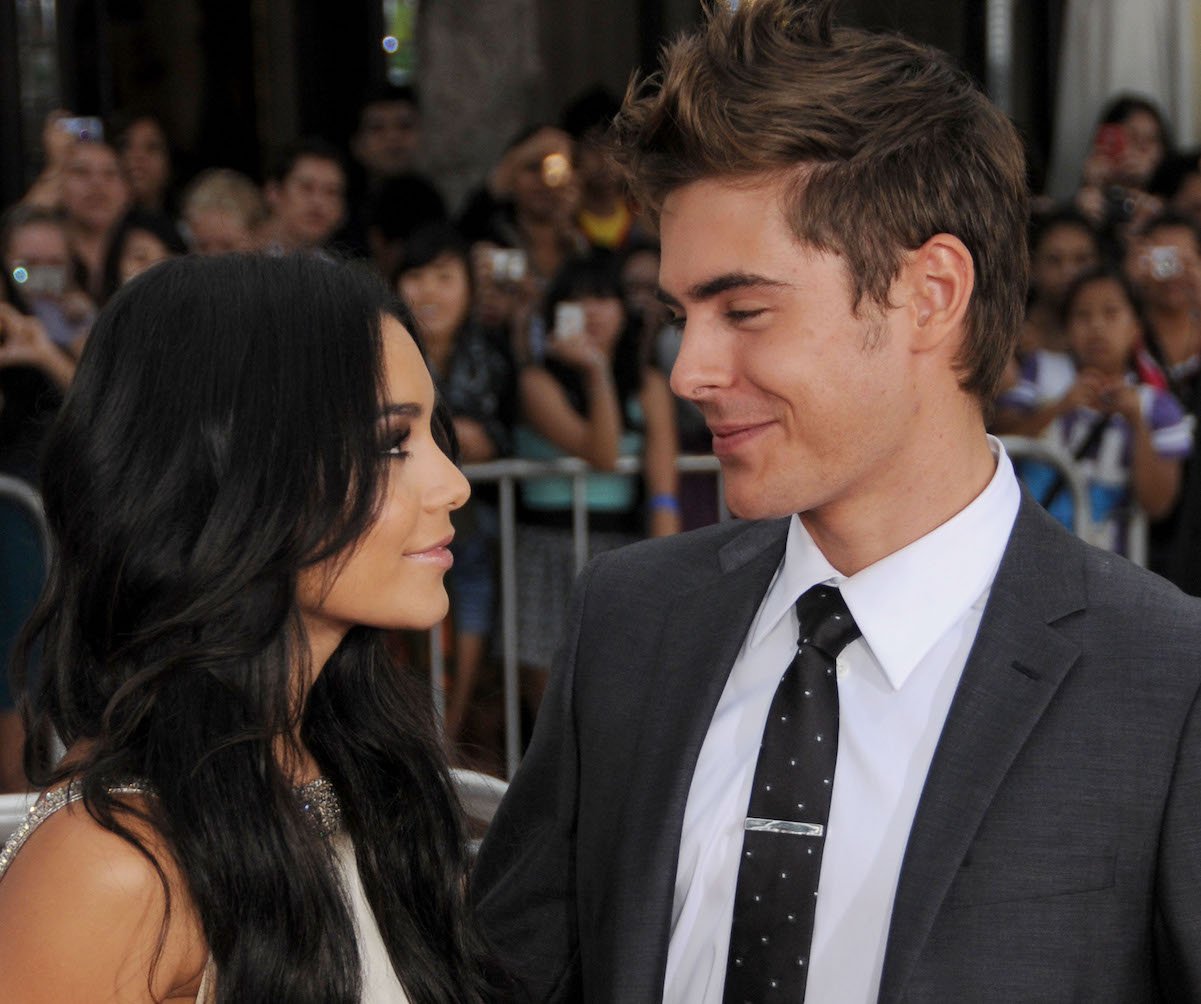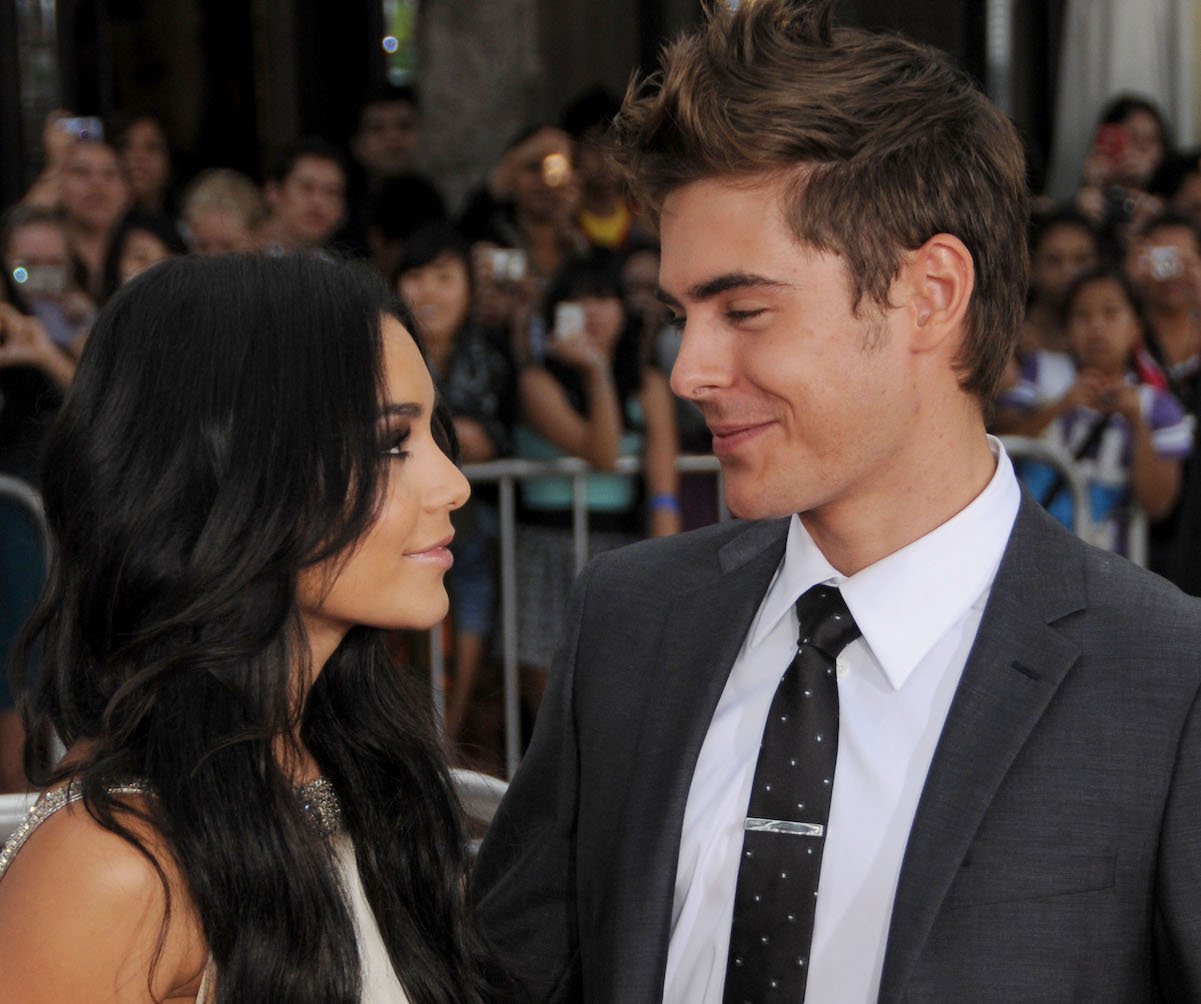 Vanessa Hudgens dated Zac Efron from 'High School Musical'
Hudgens and Efron met during auditions for High School Musical. The pair rose to astronomical fame together during the movies' reign on Disney Channel and via its theatrical release for the third film. Their connection with one another was clear from the jump.
"I was like, 'They're not trying us with other people,'" Efron told People, per Elle. "For some reason, we kept sticking around [for callbacks]. I don't know what it was with Vanessa, but we kind of clicked from the very beginning."
Hudgens agreed: "We created a bond from the start."
The duo were linked together from 2005 to 2010 in a Hollywood it-couple relationship.
However, the pair decided to split up in 2010 before a short reconciliation the next year. They seemed done for good when Hudgens moved on with another HSM star. She proceeded to be with this person longer than she was with Efron.
This was Vanessa Hudgens' other ex from 'High School Musical'
Disney released High School Musical and its sequel on Disney Channel, and the third film in theaters. But the next iteration of the franchise, Sharpay's Fabulous Adventure went straight-to-DVD. Neither Hudgens nor Efron was in this HSM film, but the franchise introduced a new heartthrob in Austin Butler.
In the film, Butler played New York University film student Peyton Leverett. He met Sharpay Evans (Ashley Tisdale) on the street and decided to tape her for a school assignment. It turned out that the pair were family friends. Peyton was Sharpay's love interest in the film. But many HSM fans fail to remember this spinoff when thinking of High School Musical movies.
Clearly, Butler being in the film was a High School Musical connection for himself and Hudgens. But the two had met years earlier, in 2005, according to INSIDER. But they weren't paired together until years later.
Vanessa Hudgens and Austin Butler dated for several years after 'HSM'
Hudgens and Butler entered a relationship after she split from Efron. They were first seen together in 2011, less than a year after she and Efron broke up. The pair proceeded to date for several years before going their separate ways in 2020.
Now, Vanessa Hudgens is dating baseball player Cole Tucker. She shared a sweet picture of her and her new boyfriend on Instagram on Valentine's Day in 2021.
Hudgens posted another picture of herself and Tucker in mid-March, looking like they were enjoying a tropical vacation.