Vanessa Hudgens Famously Helped Selena Gomez Avoid Justin Bieber — 'No One Really Wants to See Your Ex-Boyfriend'
In 2015, former Disney star Selena Gomez learned just how small Hollywood can be when she ran into her ex-boyfriend Justin Bieber at the Met Gala. Luckily her friend and fellow Disney Channel alum Vanessa Hudgens ensured the run-in was as brief as possible, famously helping Gomez avoid Bieber. Here's what went down and how the two became friends.
Vanessa Hudgens helped Selena Gomez after the 2015 Met Gala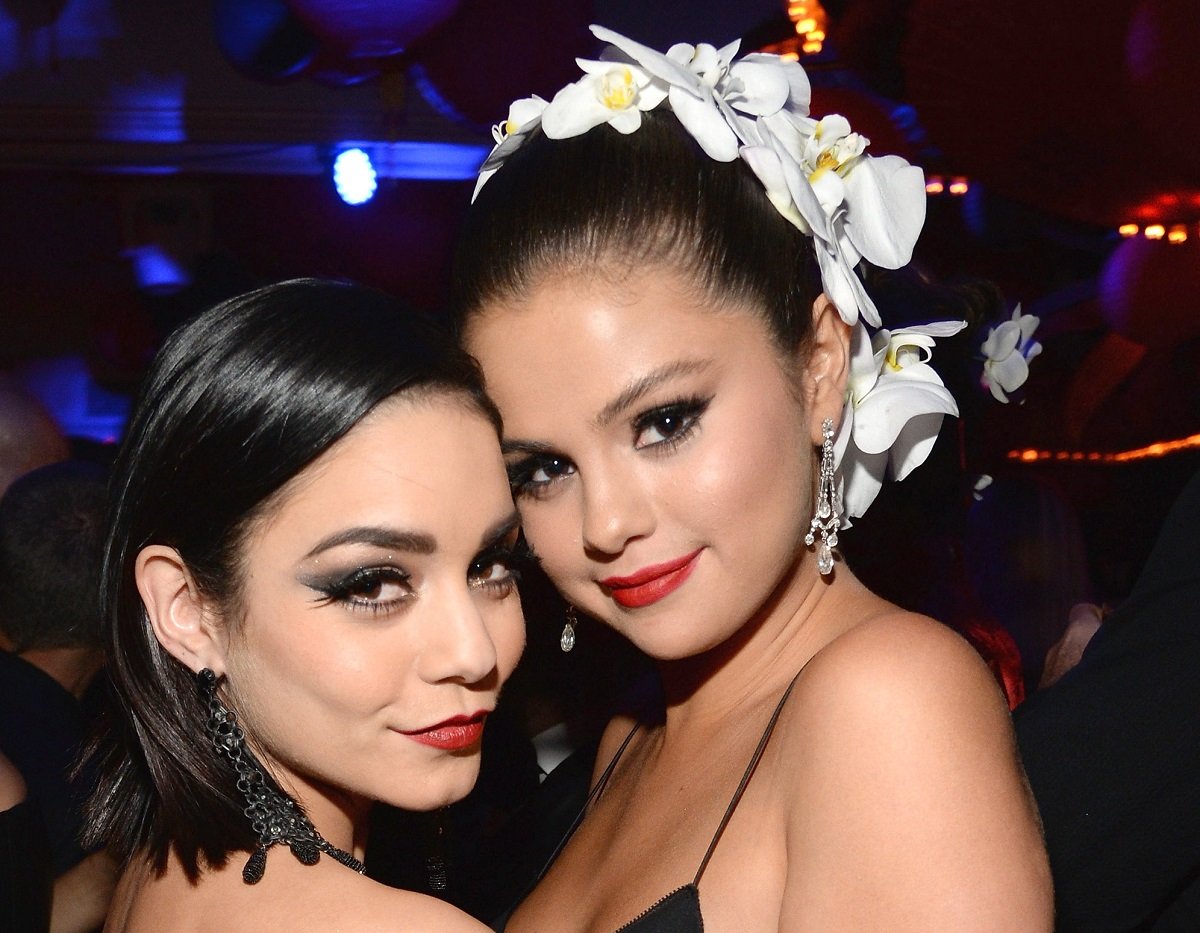 Selena Gomez and Justin Bieber shook the world when they announced their relationship. They dominated headlines for years (and clearly continue to years later). The duo adopted an on-again, off-again pattern. While one of their breakups was still fresh in everyone's minds, they both attended the biggest event of the season: The 2015 Met Gala.
Both also attended Rihanna's party, Us Weekly reported. A source told the publication Gomez "looked really happy," spending time chatting with "several other celebs." But rather than pal around with her ex, she spent much of the night with Hudgens.
When later confronted about the encounter on Watch What Happens Live, Hudgens replied coyly. "She's one of my best friends, and you just want to have your girlfriend's back," the Tick, Tick…Boom! star said. She continued. "We didn't really try to avoid him or anything. I mean, no one really wants to see your ex-boyfriend."
Hudgens is no stranger to ex encounters
Given her history with Hollywood relationships, it seems Hudgens had a clear understanding of how it felt to have dated and broken up with someone in your circle. Hudgens was thrown into the spotlight when she starred in the lead role in the widely popular High School Musical franchise. 
While filming the projects, she and her on-screen romantic partner Zac Efron began dating, also adopting an on-again, off-again pattern. Their relationship lasted four years. In 2010, the pair announced their breakup. But they couldn't avoid one another all the time.
It's possible Hudgens helping Gomez avoid her ex-boyfriend might have had something to do with the fact that she could relate to all of it. 
Vanessa Hudgens and Selena Gomez have been friends for a long time
Hudgens and Gomez's friendship began on the set of the 2013 movie Spring Breakers. Along with their other co-stars, the two became close, often spotted on red carpets supporting each other. Still, it's been a while since they were pictured together. So, understandably, the internet went into a frenzy when they reunited at the 2022 SAG awards.
E! News captured the two BFFs sharing a sweet moment and posted it on Twitter. Fans were quick to voice their delight, with others urging the tabloid to post more images of the two together. 
The publication followed this with a gallery of pictures of the two over the years, captioning it, "The real ones know." It certainly appears that Gomez and Hudgens' friendship is one of "the real ones."