Vanessa Hudgens Is No Stranger to Controversy
Everyone is starting to see the internal divide on coronavirus (COVID-19) from celebrities, not necessarily due to politics and moreover decisions to quarantine. Several notables have already found themselves on the wrong side of public opinion about whether quarantining is a violation of freedom. People like Evangeline Lilly defying this is maybe just the beginning.
When adding Vanessa Hudgens to the mix, it may become an example of being taken out of context, or just saying regrettable things based on panic.
During uncertain times, it often makes people do irrational things they later have to take back. Hudgens' recent comment about coronavirus isn't the first time she's done or said something controversial, though, despite having a respectable career.
What was the backlash for Vanessa Hudgens' coronavirus comments?
The initial brouhaha over her comments came from an Instagram video she posted where she insinuated the coronavirus was being overblown. She said: "It's a virus, I get it. Like, I respect it. But at the same time, like, even if everybody gets it, like, yeah, people are gonna die, which is terrible but, like, inevitable?"
Saying this in a seemingly smug way created a massive backlash considering many in her age group aren't listening to health officials about the quarantine measures. Whatever set her off to do this is up for speculation, yet she's apologized for the comments a couple of times on her social media accounts.
Her first apology was through a video where she said her comments were taken out of context, while also admitting they were insensitive. Then she posted a regular comment on her Twitter account apologizing again.
Most likely, her fans will forgive her during a time when panic can make people do a lot of crazy things. It's not like she hasn't said some things before that made fans question her judgment. Whether they were horrible comments depends on the personal opinions of the observer.
Vanessa Hudgens once stood up for Woody Allen as a director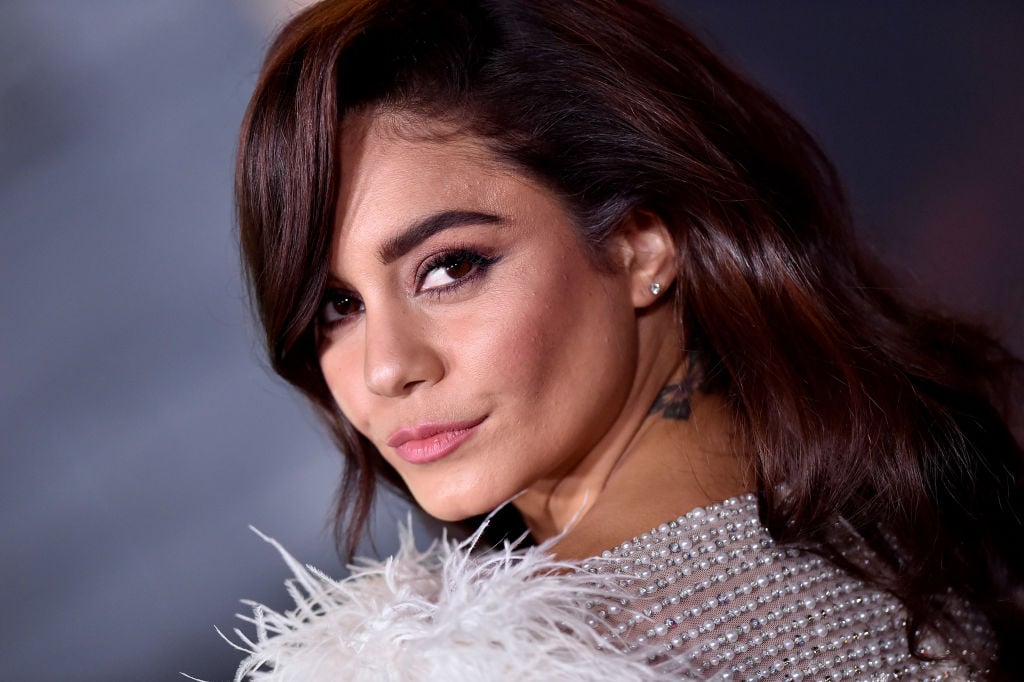 It may be hard to remember any other controversies in a time when coronavirus dominates the news every five minutes. This last fall, Hudgens joined Scarlett Johansson in standing up to support writer-director Woody Allen.
Even though Allen has been more or less shunned from most of Hollywood due to the sexual abuse allegations against him, Johansson and Hudgens were among the few women's voices placing his artistry up on a pedestal. Keep in mind Hudgens was advocating Allen's artistry and not the person, saying: "I don't know him. I've never met him. I only know what I've heard. And the fact is, I love his films and I love the romantic worlds that are created within them."
Nevertheless, it might have done further harm to her reputation saying this, even if it hasn't at all for Johansson. Not that others don't support Allen's side, or at least moderately. Few other women do.
This and the coronavirus controversy were basically two strikes for Hudgens, outside of another controversy she faced years before.
That time Vanessa Hudgens didn't say something controversial
Twelve years ago, Hudgens' career was almost disrupted due to leaked nude pics of her that were released without her knowledge. The leak occurred when she was only 18 years old and one year removed from the celebrated High School Musical TV movie on Disney Channel.
At the time, she was traumatized someone would bother to dispense the pics into the public, something she was quickly forgiven for, considering it seemed to be her only controversy not related to something she said. Wading into coronavirus, though, could be much dicier territory to rebound from. With so many unknowns right now about what the virus is going to do in the way of losing lives, her comments could haunt her for a while.