Vanessa Hudgens Is Proof That Celebrities Still Get Excited Over New Cars
Last July, actress Vanessa Hudgens, of High School Musical fame, bought herself a brand-new car. It's not uncommon to see celebrities buying upscale and expensive rides, usually adding to an existing collection of cars. But when Hudgens received her special delivery, there were reports of her extreme enthusiasm in taking ownership of the new vehicle. Like a kid on Christmas morning, Hudgens seemed incredibly passionate about her new set of wheels. It just goes to show proof that even celebrities still get excited about new cars.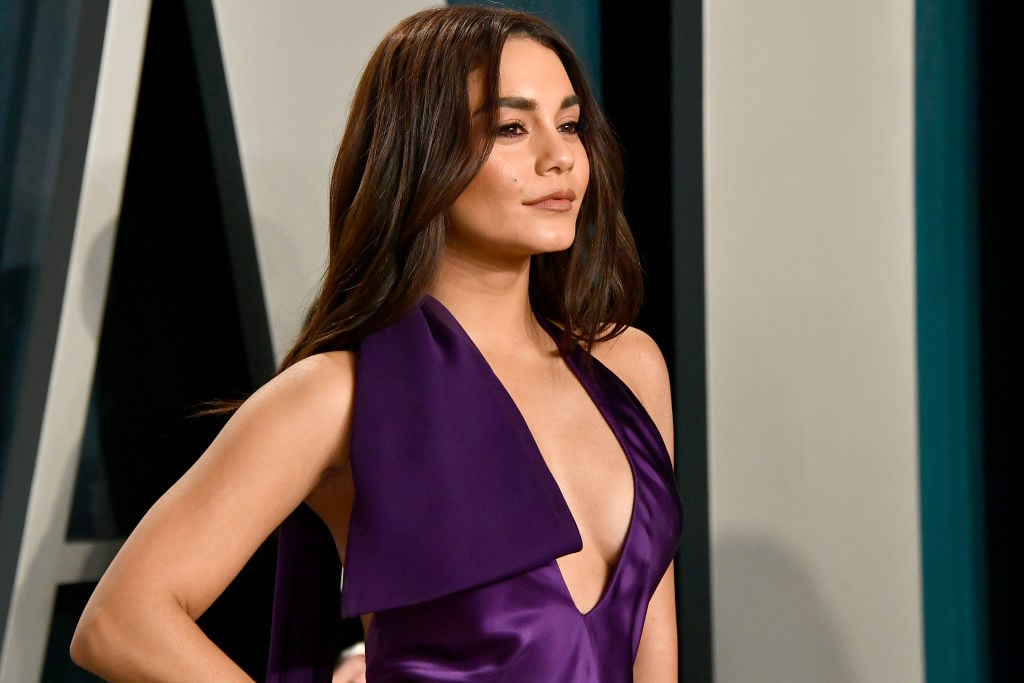 Vanessa Hudgens' new car is popular in Hollywood
Back in July of 2019, Vanessa Hudgens treated herself to a new car. It wasn't just any car, though. It was the popular Tesla. Tesla's Model S, Model X, and other variations are common in Hollywood garages. Not only does it offer an innovative way to buy a car, but Tesla also designs electric vehicles that are ideal among those who are environmentally conscious. Some of the other celebrities in Hollywood driving Tesla models include Demi Moore, Steven Spielberg, Zooey Deschanel, and George Clooney.
Proof that even celebrities still get excited about new cars
Vanessa Hudgens was more than thrilled when she received the delivery of her new Tesla. The High School Musical actress is reported to have not stopped smiling as she spoke with the Tesla representative who brought the car to her home in Los Angeles last summer. She popped the trunk to take a look, kept walking around the model, and took it for a quick tool around her block. For Hudgens, it was a time in her life that offered plenty to be excited about and not just the new set of wheels. Her career was blossoming, and so was her love life.
The public breakup that fans took almost as hard as she did
The new car could also symbolize all the latest and exciting things in Vanessa Hudgens' life at the time. She was whole-heartedly in love with actor Austin Butler last summer. Their passion was public and seemed unbreakable. But, things are much different for Hudgens in 2020 in the romance department. Earlier this year, after nine years of dating, the couple split citing long-distance relationship issues. They're still friends though, and one source told E! News, there may be a good chance the two end up rekindling eventually. Hudgens was reported as focusing her 2020 efforts on number one – herself. But many can't help but hope the two find their way back to couple-dom.
What's new with Vanessa Hudgens?
Vanessa Hudgens can be seen in Bad Boys for Life this year, the third installment of the fan-favorite cop film starring Will Smith and Martin Lawrence. More recently, Vanessa Hudgens had to publicly apologize for having poor taste in a social media post. She took to Instagram, as many celebrities have done in the current state of sheltering in place, to offer daily life conversation during the pandemic. She expressed opinions that upset many, downplaying the severity of the virus and minimalizing the inevitability of death. What began as a commentary disliking the stay-at-home efforts potentially being extended through the summer, quickly turned into fan backlash. Hudgens has since offered an apology, citing she didn't intend to come off insensitive. If anything, it only demonstrates that she's human and carrying some degree of frustration, as many Americans do these days.
Vanessa Hudgens is still driving that Tesla, and it's a good sign she's still enthusiastic about her purchase. For her fans, it was nice to see her authentic reaction to enjoying the new car experience. It's always exciting to slide behind the wheel of a new car. It was refreshing to see that same level of excitement at the Hollywood-famous level.