Vanessa Hudgens Is Totally Buff Now: Her #ThirstyThursday Pics Prove It!
Vanessa Hudgens fans have seen the actor and singer grow up before their eyes. That happens naturally since Hudgens began acting as a young teenager and continued to work every year. Now she is a 31-year-old adult. Now, Hudgens is making a drastic transformation from even 2019 Vanessa Hudgens on #ThirstyThursday.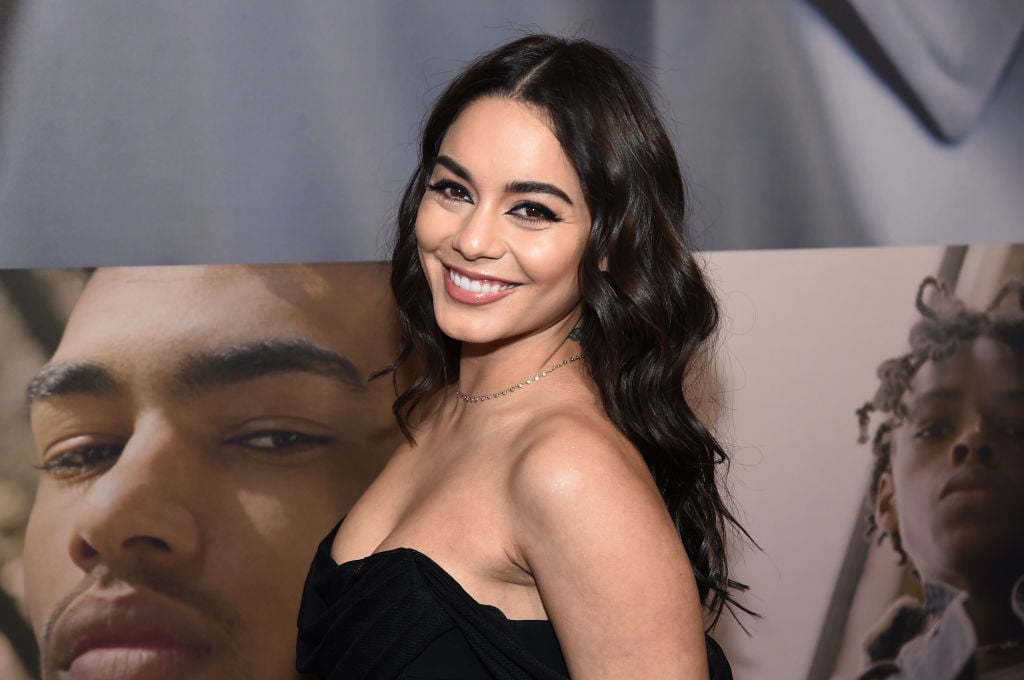 Hudgens has kept quiet about her fitness regimen. It was a bit of a surprise when she revealed her new physique on Instagram Feb. 20 in a series of #ThirstyThursday posts. 
Vanessa Hudgens through the years
Hudges appeared as a guest star on TV shows like Still Standing, Quintuplets, Drake & Josh and The Suite Life of Zack and Cody. She also had roles in films like Thirteen and Thunderbirds. It was 2006's High School Musical that combined Hudgens' musical and acting talents, and made her a Disney phenomenon. She made a trilogy of High School Musical films, and dated costar Zack Efron.
After graduating from High School, Hudgens did some edgier action movies like Sucker Punch and Machete Kills. She did TV musicals Grease Live! and Rent: Live. Her DC Comics comedy Powerless only lasted one season but she keeps working in movies like Second Act, Polar, The Princess Switch, The Knight Before Christmas and Bad Boys for Life. 
Vanessa Hudgens flexes her biceps
In the first of three Instagram posts on Feb. 20's #ThirstyThursday, Hudgens shared a video of herself in the gym.  "Look how sweaty she is," Hudgens wrote. "She must be #THIRSTYthursday bahahahahahaha"
As Steve Monite's "Only You" plays, Hudgens poses in gym gear next to a workout ball with her right arm flexed. Skin glistening and hair still drenched with sweat, Hudgens sticks her tongue out for the camera. 
She didn't share any details about her routine or how long she'd been working on this transformation. Doing musicals and action movies already require a lot of physical training, but this looks even more strenuous. 
Vanessa Hudgens' roof is on fire
In her second #ThirstyThursday Instagram, Hudgens shared a still photo of herself standing on the roof. She is wearing a black bikini, hair all the way down her back, biceps and abs clearly visible.
We'll forgive the erroneous apostrophe and lack of a rhetorical question mark. These posts aren't about grammar. They're about the hard work Hudgens clearly put into her new look. 
One last #ThirstyThursday pic
Hudgens shared one last #ThirstyThursday photo. It's a trilogy just like High School Musical. "I think my hair was thirsty," she wrote.

This time, it's a closeup headshot, not a full body shot. Hudgens is fully made up, her hair flowing over her shoulders. 
Why now?
Hudgens spent seven years dating Austin Butler and their relationship just ended. She posted Valentine's Day messages on Instagram enjoying having the day to herself, with a teddy bear. Fitness could be another phase in her single life although rumor has it Hudgens is already dating again. Fans and paparazzi spotted Hudgens with LA Laker Kyle Kuzma. 
There could also be career reasons. "Disney kid" is a hard image to shake, even when you're in your 30s, despite how many grown-up roles prove Hudgens is more than just a High School Muscal wonder. Efron also worked out hardcore to change his image. 
But, maybe there's no need for speculation. There's never a bad reason to get in shape, even if you were already in shape to begin with. Go, Vanessa!