Vanessa Hudgens Says She Was 'Traumatized' Over Nude Photo Leak
Former "High School Musical" star Vanessa Hudgens talks about the 2007 privacy breach she experienced.
Actress Vanessa Hudgens of High School Musical fame has certainly made her mark in show business. From being a Disney darling to Broadway runs and film roles, Hudgens has established herself as a bona fide celebrity.
With that fame can sometimes come a down side, such as the major breach of privacy the actress experienced in 2007.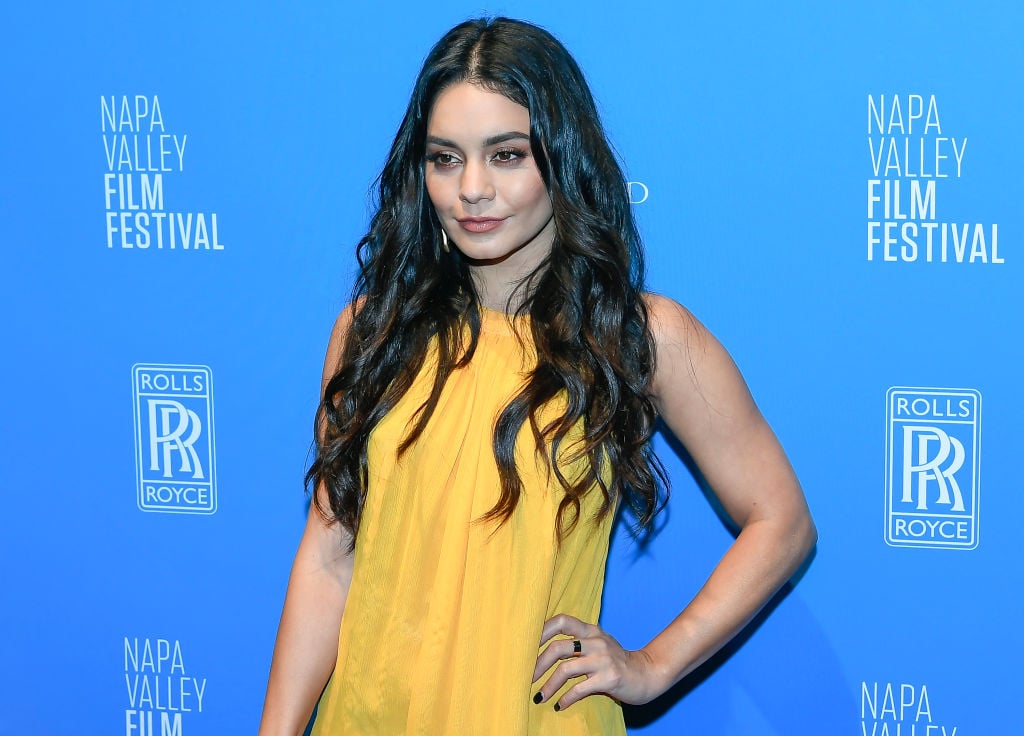 A solid foundation
According to Cosmopolitan UK, Hudgens has 21 films to her credit, which includes the upcoming Will Smith action sequel Bad Boys For Life. Now 31 years old, the actress acknowledged the importance of having a strong support system around her to help stay grounded amidst Hollywood life, which includes her boyfriend of eight years, actor Austin Butler.
"Looking back, it feels like another lifetime. I mean, I'm tired for sure. I take good care of myself," Hudgens shared. "I know the things that matter the most – I do love my job, but my job isn't everything. My family is – my partner and my friends are the things that keep me grounded."
The High School Musical alum revealed that being more introverted in her early years may have helped her avoid some unwanted detours on her path to success. "I was also a really shy kid," Hudgens said. "I love acting and being on the stage and hiding behind a character, but when it came to me, Vanessa, being out there, I was never one for that – and it's something I'm still getting used to. I think being a shy kid really helped me not go down the wrong path – being a bit antisocial, literally."
Overexposure
Hudgens was one of the many celebs who fell victim to a nude photo leak in 2007. Despite the audacious breach of privacy, the public did not grant Hudgens much sympathy at the time, labeling the issue as her own fault for having been a part of such revealing photos in the first place.
"It was a really traumatizing thing for me. It's really f****d up that people feel like they are entitled enough to share something that personal with the world," Hudgens shared. "As an actor, you completely lose all grip of your own privacy and it's really sad. It feels like that shouldn't be the case, but unfortunately if enough people are interested, they're going to do everything they can to get to know as much about you as they can, which is flattering, I guess, but then people take it too far and end up divulging things that should be personal."
The actress acknowledged that the lines of privacy can get blurred when it comes to fame. "I think that is because there's a disconnect when you see your favorite actress on the screen, and you see them now on your TV in your homes, and you can watch them whenever you want," Hudgens explained. "There's almost – I don't want to say lack of respect because that sounds negative – but it just makes you feel like you know them even though you don't."
Eight years and going strong
Fans undoubtedly remember Hudgens' highly publicized romance with High School Musical co-star Zac Efron. The couple split in 2010 after five years together. Apparently the two don't keep in touch, with Hudgens saying she hasn't "seen him or spoken to him in years."
The actress is clearly focused on her relationship with Butler and doesn't shy away from expressing her commitment to him. "It's eight years this year – FaceTime, good communication, respect and trust [are what keep us going]," Hudgens said. "The longest we've been apart was four months. It sucks! You start hating hearing yourself say 'I miss you.' But if it's your person, you make it work."
Fans can see Hudgens in Bad Boys For Life when it hits theaters on January 17!