Vanessa Morgan and Michael Kopech: Who Has the Higher Net Worth?
After getting married earlier this year, reports recently surfaced that Vanessa Morgan, who is known for starring as Toni Topaz on Riverdale, and her husband, Chicago White Sox pitcher Michael Kopech, are getting a divorce. While Morgan and Kopech are, obviously, getting attention for their relationship right now, they both have had pretty successful careers individually. So, between the two stars, which one has the higher net worth?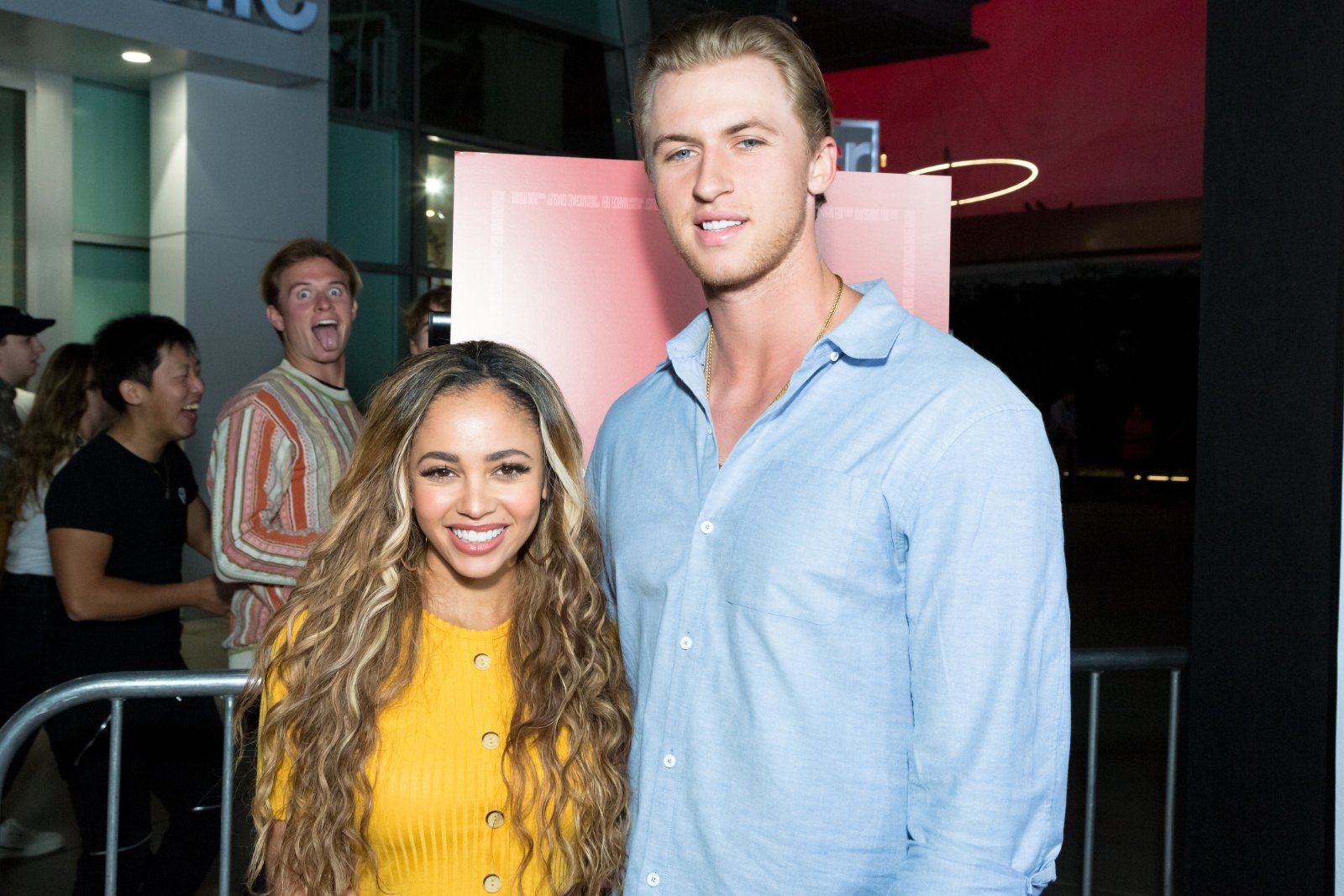 Vanessa Morgan is known for her role on 'Riverdale'
Since 2017, Morgan has starred as Toni Topaz on The CW's hit show, Riverdale. Toni has been a recurring character since Season 2 when she became friends with Jughead Jones (Cole Sprouse). Her character is also Cheryl Blossom's (Madelaine Petsch) love interest.
However, Morgan has discussed in the past about how there hasn't been that much revealed on the show about her character. "I would like to see more depth with my character. I would like to see [the] family side. I don't even know my character's back story," she said in an interview with Hollywood News Source in 2018.
In addition to Riverdale, Morgan has appeared on A.N.T Farm, Degrassi: The Next Generation, Finding Carter, and The Shannara Chronicles, per IMDb.
Michael Kopech has pitched a few games in the majors
According to Baseball-Reference, the Boston Red Sox drafted Kopech in the first round of the 2014 MLB draft.
He played in the minor leagues for the Red Sox in three seasons from 2014 through 2016. Kopech had a 4-1 record in 12 starts in 2016 to go with a 2.08 ERA. He was then traded to the Chicago White Sox in 2016.
Kopech played in the minors in 2017 and 2018. In 24 starts at the Triple-A level in 2018, Kopech started 24 games, had a 7-7 record, and a 3.70 ERA. He then made his MLB debut with the White Sox in August 2018. Kopech started in four games for the White Sox that season, going 1-1 with a 5.02 ERA.
However, Kopech missed the entire 2019 season as he was recovering from Tommy John surgery, according to ESPN. He was expected to contend for a spot in Chicago's rotation this season, but he opted out of the 2020 season, which was delayed due to the COVID-19 pandemic.
Michael Kopech reportedly filed for divorce from Vanessa Morgan
The Chicago Tribune recently reported that, according to court records, Kopech filed for divorce from Morgan on June 19.
This comes after the two got married in January in front of 40 of their closest friends and relatives, according to People Magazine. They announced their engagement in July 2019 after dating for a year.
Additionally, the news of their pending divorce comes days after Morgan announced that she is pregnant. A rep for Morgan confirmed that Kopech is the father, according to to People.
"I am overjoyed to be welcoming my baby boy into the world this January," Morgan said in a recent Instagram post. "This little guy has already brought me so much happiness and a feeling of such a greater purpose. I cannot wait to meet you!! On a personal note, I have had the blessing of growing up in the public eye having started my acting career at age 6. While this has been incredible for me, I am very much looking forward to giving this little guy some room to grow up outside of the public eye, until he tells me otherwise."
Who has a higher net worth?
With both Morgan and Kopech having success in their individual careers, they have both made a decent amount of money.
Morgan, however, has the higher net worth. Celebrity Net Worth reports that Morgan is worth $1 million while Kopech is worth $800,000.
Her acting career has certainly paid off.