Will Vanessa Morgan Leave 'Riverdale' for 'Batwoman'? Fans Are Open to Change
Is change coming to The CW? In May 2020, Ruby Rose announced her exit from Batwoman after only one season of playing Kate Kane. Of course, the departure left fans wondering what will happen to the leading role. And now, Riverdale's Vanessa Morgan is reportedly being eyed as Rose's replacement on Batwoman. Morgan recently called out the Archie Comics TV series for its portrayal of Black characters. But will Morgan leave Riverdale for Batwoman? Fans are open to the new opportunity.
Ruby Rose leaves 'Batwoman' after season 1
On May 19, Rose revealed she would not return for Batwoman Season 2. 
"I have made the very difficult decision to not return to Batwoman next season," Rose said in a statement, per Variety. "This was not a decision I made lightly as I have the utmost respect for the cast, crew, and everyone involved with the show in both Vancouver and in Los Angeles."
At the time, the actor did not share the reason why she chose to leave The CW series. Then in an Instagram statement, Rose noted she wants to keep it private. 
"It wasn't an easy decision but those who know, know," Rose wrote. "I didn't want to not acknowledge everyone involved and how big this was for TV and for our community. I have stayed silent because that's my choice for now but know I adore you all. I'm sure next season will be amazing also."
Regardless, Batwoman Season 2 will continue on. On June 10, showrunner Caroline Dries revealed The CW series will not kill off Kate and she will not be recast. Meanwhile, Batwoman plans to cast a different lead named Ryan Wilder. Then during the virtual ATX TV Festival, Dries shared more details about the new character.
"I'm inventing a whole new character who in her past was inspired by Batwoman," Dries said, per Deadline. "She will take on the mantle and is completely, maybe not the right person at the time to be doing it. So that's what makes it fun."
Vanessa Morgan discusses the portrayal of Black characters on 'Riverdale'
On May 31, Morgan spoke up about the portrayal of Black people in the media. She wrote:
Tired of how black people are portrayed in media, tired of us being portrayed as thugs, dangerous, or angry scary people. Tired of us also being used as sidekick non-dimensional characters to our white leads. Or only used in the ads for diversity but not actually in the show. It starts with the media. I'm not being quiet anymore.
Following Morgan's statement, Riverdale fans speculated the actor was speaking of the popular CW series. Then a few days later, Morgan revealed she felt like the "token biracial bisexual" on Riverdale. She also pointed out she is the only black series regular on the show. However, she is paid the least. 
Nevertheless, Morgan promised she would fight for roles that properly represent the Black community.
"To my black fans, I have now made it my purpose to fight for us," she tweeted. "To the six year old me who had no role model that looked like me on TV. This is for you. We aren't your token black non dimensional characters. This is being black in Hollywood. I will fight for YOU."
She continued, "And I will no longer take roles that don't properly represent us. PERIOD."
Later, showrunner Roberto Aguirre-Sacasa apologized for how Riverdale has treated Morgan. He also claimed the show would do better moving forward. 
"We hear Vanessa. We love Vanessa. She's right," Aguirre-Sacasa wrote. "We're sorry and we make the same promise to you that we did to her. We will do better to honor her and the character she plays. As well as all of our actors and characters of color."
He added, "Change is happening and will continue to happen. Riverdale will get bigger, not smaller. Riverdale will be part of the movement, not outside it. We know where the work must happen for us. In the writer's room."
Is 'Riverdale' star Vanessa Morgan being considered for the leading role on 'Batwoman'?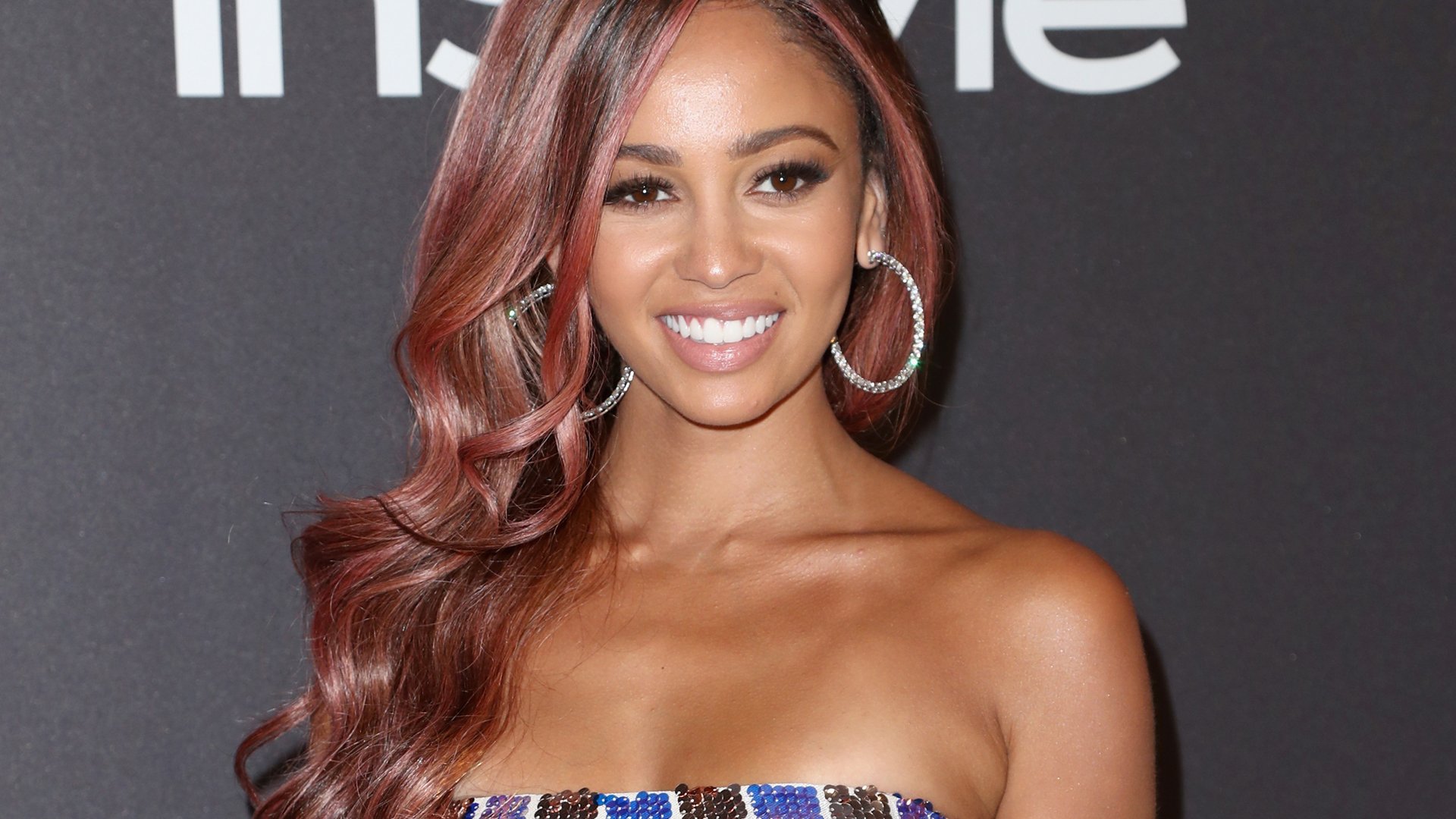 Shortly after Rose announced her exit and Morgan expressed her frustration, The Cinema Spot reported the Riverdale star is being eyed by The CW to play the new lead on Batwoman. The publication also shared Morgan will audition and do a screen test. But if she is selected for the role, it's unlikely Morgan would continue to play Toni on Riverdale after the time jump.
Nonetheless, the news was left unconfirmed by the network. And as mentioned, Aguirre-Sacasa promised to "do better" when writing for Toni. Then on June 10, Decider stated, "Morgan is not playing the new Batwoman." So it seems the actor will remain on Riverdale. 
Even so, many fans expressed support for Morgan if she ever decided to leave Riverdale. 
"I don't believe that Batwoman article for a second but it got me thinking and f*ck if Vanessa does leave Riverdale then good for her because she deserves better," a fan wrote on Twitter. "But the thought of saying goodbye to Toni Topaz broke my heart a little bit."
"I really hope Batwoman is deciding to take up Vanessa Morgan because she deserves to be the main character of her own show and not be pushed to the side to help white roles and used as plot devices," another fan tweeted. 
Whether you want Morgan to continue her journey on Riverdale or nab a different project, most fans seem willing to support the actor moving forward — wherever that may lead. So as always, stay tuned.
Check out Showbiz Cheat Sheet on Facebook!