Vecna Has it Out for Eleven and Friends in the New 'Stranger Things 4' Part 2 Trailer
The Stranger Things 4 Part 2 trailer, released on June 21, 2022, gave fans a taste of what's to come for our friends in Hawkins, and it seems as though Vecna has the upper hand. Part 2 hits Netflix in a little over a week on July 1, 2022, and things are not looking good for the home team.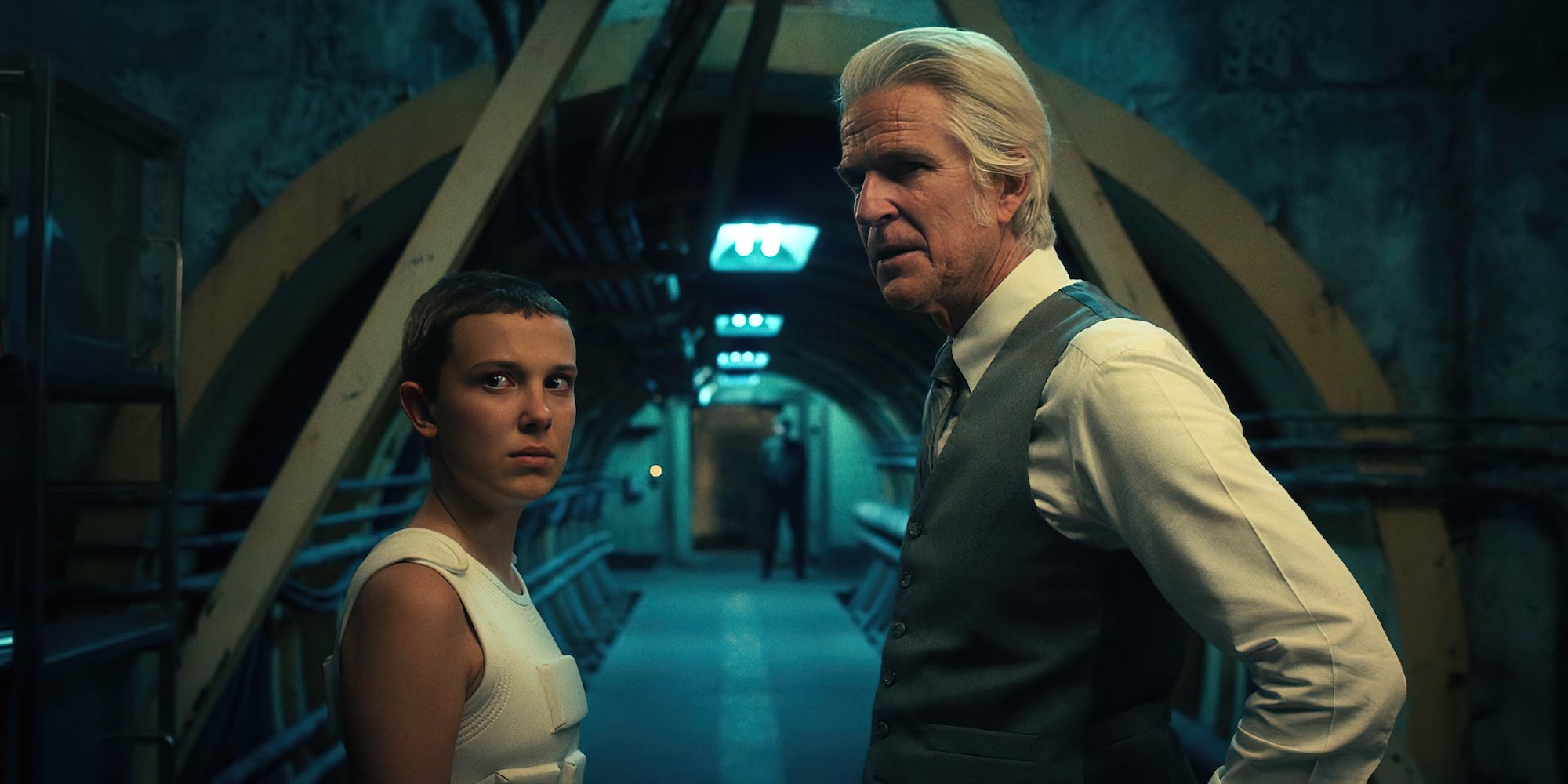 The 'Stranger Things 4' Part 2 trailer shows what's to come
We only have two more episodes of Stranger Things 4, and if folks think we're getting a happy ending, they're in for a big surprise. With only one more season remaining, the chances are slim that everything gets tied up with a bow at the end of season 4. When we left off with the gang, Nancy (Natalia Dyer) and Eleven (Millie Bobby Brown) learned about Vecna's origin. Once Henry Creel massacred all the kids at Hawkins National Laboratory, Eleven banished him to the Upside Down, where he transformed into the monster known as Vecna.
Eleven's stuck in the silo as she tries to regain her powers with Dr. Martin Brenner (Matthew Modine) and Dr. Owens (Paul Reiser). Mike (Finn Wolfhard,) Will (Noah Schnapp,) Jonathan (Charlie Heaton,) and Argyle (Eduardo Franco) rush to save her and their friends back home in Hawkins, Indiana.
RELATED: 'Stranger Things 4': 5 Burning Questions We Have After Watching Volume I
Vecna tells Eleven, 'Your friends have lost'
As of now, it doesn't look like Eleven's aware of Vecna's return. She only knows that the Upside Down is threatening her friends once again. In a chilling clip from the Stranger Things 4 Part 2 trailer, fans hear Vecna say, "Your friends have lost." This likely sets up the final battle in Stranger Things Season 5, which has yet to begin filming.
Max (Sadie Sink) still runs the risk of being targeted by Vecna since she escaped his clutches in "Dear Billy." However, Nancy and Robin (Maya Hawke) realized that music holds the key to escaping Vecna's Mind Lair. Max's favorite song, "Running Up That Hill" by Kate Bush, now plays on repeat in her headphones to keep her safe.
Did the 'Stranger Things 4' Part 2 trailer reveal the Upside Down leaking into the real world?
During a recent interview, Schnapp played the game, Two Truths and a Lie. One of his statements mentioned the Upside Down leaking into the real world. In the Stranger Things 4 Part 2 trailer, fans see Eleven standing on a bridge with skateboarders in the background. The sky angrily swirls up above with the telltale signs of the Upside Down. However, a DJ booth with streamers appears out of place next to her. Production stills show Eleven at what looks like the Snowball Dance in Stranger Things Season 2, and that DJ booth has a similar look. That implies this scene might show Eleven in the Mind Scape once again.
The skateboarders in the background harken back to Max's time in California. Did Vecna manage to take Max once again? If so, Eleven could invade the Mind Scape with her powers in order to help her friend Max. We won't know the answers until the final two episodes drop on July 1, 2022. In the meantime, we'll just be over here biting our nails in anticipation.
RELATED: 'Stranger Things 4': Did Gaten Matarazzo and Caleb McLaughlin Just Leak Lucas Is Vecna's Victim in Volume II?